One of the first questions that come to mind when looking at rehab options is "how much is this going to cost?" The costs of treatment can range depending on individual circumstance, and there are numerous resources available to those looking to finance the costs of rehab.
Is Rehab Covered by Insurance?
If you have insurance, more than likely your plan will cover at least some of the expenses associated with treatment. With most plans, there can be some fine print associated with what is covered, and some stipulations may include:
Being able to only use "in-network" providers
Only covering certain phases of treatment
Coverage changing based on type of addiction, length of treatment, or type of treatment
Denying coverage for those who have completed treatment before (e.g. treating relapse as a 'pre-existing condition')
What Is and Is Not Typically Covered by Insurance?
Although providers cannot discriminate against or deny coverage to those with substance abuse disorders, there are some conditions they may set to not cover the full cost of treatment.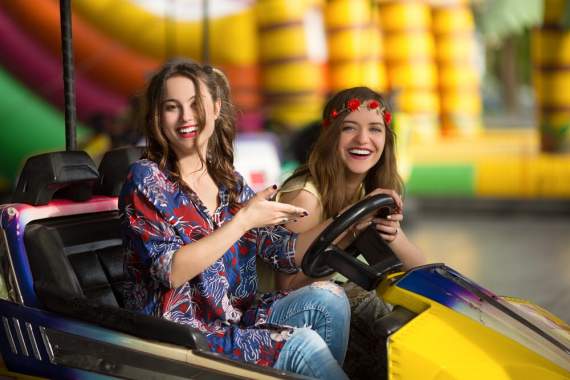 Insurance Typically Covers…
Initial psychiatric assessment
Weekly individual psychiatric sessions
Weekly individual therapy
12-15 group therapy sessions per week
Chemical dependency counseling
Drug testing
Room & board for one to two weeks (depending on the policy)
Insurance Typically Does Not Cover…
Room & board beyond one to two weeks
24/7 supervision
College courses or academic coaching
Occupational or vocational training or coaching
Creative Arts
Gym membership, fitness activities, or fitness and nutritional coaching
Yoga
Life Skills Training i.e. time management, cooking
Non-traditional therapies i.e. experiential therapies: rock climbing therapy, equine therapy, surfing therapy, and trapeze therapy
Transportation to all outside activities including 12 step meetings
Majority of extracurricular or sober fun activities i.e.: movies, amusement parks, Dodgers games, dinners out, miniature golf, skydiving, deep sea fishing, etc.
What is the Average Cost of Drug Rehab
The cost of rehab is largely dependent on the type of treatment you receive. Some factors that can play a role in the overall costs include:
Length of stay
Long-term treatment tends to produce better outcomes, but can come with higher fees. Housing, round-the-clock staff, and other amenities contribute to the costs.
Level of care required:
This often plays the largest role in addiction costs. Mental health needs, type of drug abused, individual history, and other factors can contribute to higher costs and adjust the level of care can cause the price to fluctuate.
Treatments offered:
While many will have traditional forms of therapy as part of the process, some programs offer experiential therapies that can be incredibly beneficial, but also cause prices to increase.
The Cost of Addiction: Why Inpatient Rehab is Worth it
Although it may seem like the cost of rehab is simply too high, the cost of addiction can end up costing much more. Consider the following when weighing the pros and cons: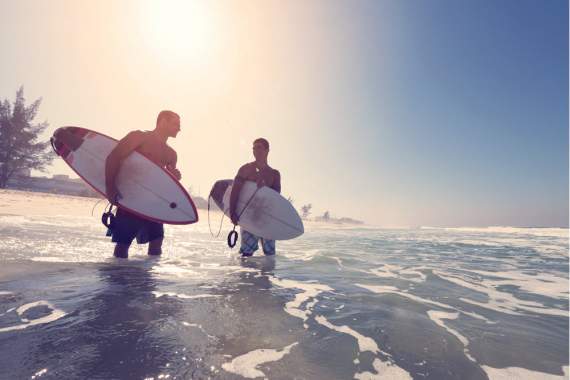 Cost of Long-Term Health Problems
Addiction has detrimental effects for physical, mental, and emotional health. The longer a person uses, the more dramatically it affects their health. This can lead to life-long conditions that require professional care, which will come with their own set of costs to treat.
Cost of Lost Career Opportunities
Addiction interferes with a person's ability to manage their responsibilities, including those at work. Because it affects the way a person performs, there will certainly be missed opportunities that will affect their ability to either maintain employment or progress in their field.
Cost of Addiction
The costs of feeding addiction alone can be staggering. Many will put all of their resources into obtaining substances to abuse in order to stay high and keep withdrawal symptoms at bay.
Financing Options to Start Your Child's Recovery
There are numerous financing options available for treatment, allowing your child to start the recovery process with little worry. Some options include:
Rehab Loans
Rehab loans allow you to start the recovery process and make payments towards treatment along the way. This ensures the costs of treatment will not stand in the way of your child receiving the help they need.
Friends and Family
Sometimes, treatment is funded by loved ones. Friends and family can donate to treatment costs. Although you may hesitate to reach out for financial support, you may find that they are happy and willing to help.
Talk to the Treatment Center
Talking to the treatment center about your individual circumstances may provide you with some insight and different methods to cover the cost of treatment. Some programs have low-cost or no-cost options available, so be sure to discuss your needs with the center.
If You Have Questions, We Can Talk
Balancing finding rehabs with figuring out how to pay for them can be overwhelming. Learn more about how to finance rehab at Sober College specifically or reach out via phone at 800.465.0142 or fill out a contact form. A Sober College team member would be happy to explain your financing options to help you get one step closer to getting your son or daughter the care they need.