Specialized residential rehab for young adults ages 18-26.
Our unique approach to rehabilitation for young adults focuses on treating the whole person, not just young adult residential treatment. Our expert staff has decades of highly specialized experience in the field of young adult residential treatment.
Have questions regarding our residential treatment?
Call 800.465.0142 to speak with an admissions counselor.
Innovative Residential Treatment Program
Sober College is different from your typical residential, or inpatient treatment center because while having 24 hour supervision including an awake overnight staff. We are also age-specific. This means we only work with young adults and are designed specifically to help prepare clients for life after rehab. All clients participate in our Life Skills Training Program where they are presented with real world scenarios and challenges designed to help them learn, and practice the tools they will need to be successful in life long after they leave treatment.
You Don't Have to Put Your Education on Hold to Be in Treatment
Sober College is the only residential treatment treatment center that provides students with the opportunity to be in treatment for drug and alcohol addiction and earn college credit from a WSCUC (Western Senior Conferences of Universities and Colleges) accredited institution by participating in classes on-site. Through our partnership with Woodbury University, Sober College and offers five on-site college courses, giving our students the opportunity to earn up to 15 Woodbury Unversity college credits while in treatment. Sober College's Academic Program helps young adults transition into, or back into, a college environment while they receive treatment for substance abuse and addiction. All classes offer rolling admissions, are taught on-site at Sober College by adjunct professors of Woodbury University Each student is given an academic coach to help them develop an academic program that accommodates their individual academic strengths and weaknesses, while helping outline a plan after they exit the program, whether that be school or vocation.
Sober College truly is college and rehab under one roof.
Sober College offers Attraction-Based Programing
Sober College's residential treatment program has been helping young adults ages 18-26 recover from drug and alcohol addiction for over six years. The development of the Sober College curriculum came about after years of extensive research by professionals in the field of addiction and treatment of young adults. Sober College shows young adults that life without drugs and alcohol can be fun and exciting. One of the goals of our program is to help students find, or reignite their passion for life. Many students uncover, and rediscover their talents in sports, music, film, visual arts, academics and more, that they never thought was possible. We look to crush any misconception that getting sober young means your life is over. We prove time and time again that getting sober opens doors, and offers each and every young adult that come through our doors a new beginning.
Addiction Treatment
Historically young adults, ages 18-26, have been placed in addiction treatment programs with anyone over the age of 18. Sober College founder, Robert Pfeifer, was working in the field of addiction and saw the need for specialized addiction treatment centers for the young adult population.
Upon admission to Sober College, each student is evaluated by our Academic and Clinical Teams to determine their personal treatment plan. Each student has their own personal treatment team consisting of a licensed or licensed eligible therapist, psychiatrist, drug and alcohol counselor, neuropsychologist, academic coach, and house manager. Weekly treatment team meetings are held to ensure that each client is receiving the best, and most up-to-date care available. As each student grows and changes during their time at Sober College, our treatment team adjusts their treatment plan accordingly. The students treatment team moves with them through the different phases of the Sober College program (apart from the counselor and house manager) helping the student to develop true, lasting relationships with their staff as well as their peers.
For over seven years Sober College has been helping young adults struggling with substance abuse and addiction. Many of the housing staff at Sober College, or mentors, went through the Sober College program, and have developed the innate ability to utilize their own experience to help the current students. Students participate in both traditional and nontraditional, individual and group therapy, and we encourage all students to participate in our Experiential Therapy activities such as surfing, indoor skydiving, equine, and trapeze.
Men's Treatment
Is your son struggling to control his drug and/or alcohol use? Are drugs and alcohol negatively impacting his grades, work performance, relationships etc.?
ABOUT MEN'S DRUG TREATMENT AT SOBER COLLEGE
Studies have shown that men naturally have a different response to drugs and alcohol than women, which is why Sober College offers a gender-specific Men's Drug Rehab Program designed specifically for young men ages 18 – 26. Our Men's Treatment Program consists of three phases: Primary, Apartment, and Sober-Living. The Men's Primary Program is housed in a single sex, 18 bed home in an upscale neighborhood in Woodland Hills, California. Our men's houses comes complete with all of the necessary and unnecessary amenities including a movie room, a game room, a pool table, and more. Our Men's Apartment Program, which is usually for clients that stay four or more months, is located in an apartment complex down the street from the men's primary house. For those clients in need longer term care, we also offer a men's sober living home, which is only available to men that have gone through all phases of the Sober College Program.

Women's Treatment
The Women's Treatment Program at Sober College is a residential treatment environment that caters exclusively to young women by assisting them in making the necessary life that will support them in their process of recovery from drug and alcohol addiction. The program is designed to address the Five Core Competencies of the Sober College curriculum – Sobriety, Emotional Well-Being, Life Skills, Productivity, and Physical Fitness – through a unique female lens.
WOMEN'S TREATMENT PROGRAM GOALS
We have created a positive and purpose driven model for the Woman's Treatment Program at Sober College. Initial emphasis is to introduce a functioning basis of physical sobriety. Over the course of a client's stay we begin utilizing the principles and traditions of the distinctively successful 12 step model, while providing a forum for each girl's individual goals and aspirations to manifest. The residents have the benefit of gained confidence through active execution of structures within life skills, emotional intelligence, and community welfare. Encouraging anything from enrolling in voice lessons to interning at a veterinarian's office, we enthusiastically support each of our residents to realize their potential. Our Women's Program provides a safe environment to recognize the possibilities, identify and work toward real goals, and learn healthy boundaries to support a new healthy sober lifestyle.

"I came to Sober College after attending an intensive lock-down 30 day treatment program. Sober College helped me to apply the lessons that I learned to real life."
– Lauren K., Sober College Resident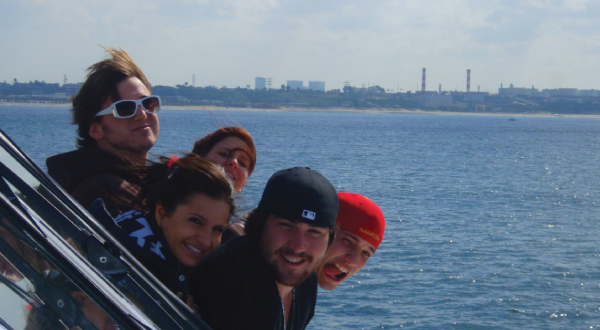 Contact us 24 hours a day, 7 days a week.
Call 800.465.0142 to speak with an admissions counselor.