Ritalin abuse is more common than you may think. Young people seeking ways to stay awake longer and increase productivity are using Ritalin in increasing numbers.
Recognizing Ritalin Abuse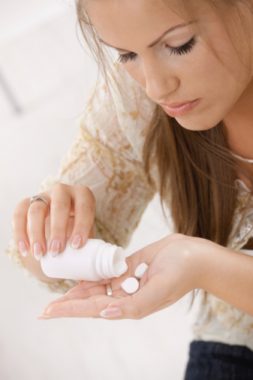 Doctors prescribe Ritalin to treat ADHD. However, the drug is becoming increasingly popular, especially on college campuses. Students seek Ritalin to gain more energy to complete their studies, cram for tests and party all night. High school or college may be the first exposure you or someone you love has to these "study drugs."
People who abuse Ritalin seek the drug because it keeps them energized and "up". Unfortunately, once the effects wear off, a crash that includes fatigue, depression and other negative symptoms usually follows. Although it requires increased attention, you may be able to spot this "up and down" cycle in your loved one.
Over time, individuals struggling with Ritalin abuse develop tolerance. This means they have to increase the amount they use to feel the same high. Large doses of Ritalin can cause serious health effects.
Click to Learn More About Prescription Drug Addiction Treatment
Short and Long-Term Ritalin Abuse Effects
Effects such as low appetite, insomnia and a fast heart rate, put a great deal of strain on the body. Even young users can have a fatal heart attack. People who inject Ritalin cause their small blood vessels to become blocked, which can lead to lung and eye damage.
Short-term Ritalin effects include:
Lost appetite
Fast heart rate
High blood pressure
Elevated body temperature
Dilated pupils
Sleep problems
Nausea
Odd behavior
Hallucinations
Irritability
Anxiety
Long term Ritalin effects can include:
Heart and brain blood vessel damage
Liver damage
Kidney damage
Lung damage
Nasal tissue breakdown
Respiratory problems
Weight loss
Confusion
Dependence
Depression
Psychosis
Preventing Ritalin Abuse
With so many outside influences reaching young people today, preventing Ritalin abuse and other types of addiction can be difficult. However, it's important to do everything in your power to prevent your loved ones from abusing this dangerous stimulant, such as:
Paying attention to signs and symptoms of Ritalin abuse
Talking to your loved ones about the dangers of drug and alcohol abuse
Keeping open communication so that they feel comfortable coming to you when a problem arises
Finding them help high-quality addiction treatment
Getting Help for Your Loved One
If you or someone you love needs help with substance abuse, Sober College in Los Angeles provides alcohol and drug treatment for young adults aged 18–26. Our experienced, compassionate therapists understand how Ritalin abuse affects users and families. They use a wide range of behavioral therapies to promote change and help young adults overcome addiction.
Have questions regarding Ritalin abuse and how to get help for yourself or a loved one?
Call 877.634.7849 to speak with an admissions counselor.