Going to college is simultaneously one of the most exciting and daunting times in a young person's life. Unshackled from parental chains for the very first time and let loose among peers, college marks a turning point for both parents and their children.
Away from the comfort of home and without parents on hand to help out, there is suddenly so much to think about: dorm rooms, roommates, eating and sleeping; trying to juggle your social life with your studies without neglecting either; and, for many, experiencing the reality of living on a budget for the first time.
How do I avoid the pressure when everyone around me is partying?
The first day on campus can be intimidating for anyone, but for an addict in recovery, it can be positively terrifying. Aside from the doubts and fears that all students feel, there are other, more distressing, concerns. How will I cope without my parents to rely on? How do I avoid the pressure when everyone around me is partying? How can I have a social life without drinking or using drugs? These concerns are the reason why many sober young adults feel that college is just too treacherous a path to take.
How these issues are handled can make all the difference between successfully completing your first year of college and dropping out altogether. Though it may not always be smooth sailing, there is no reason as to why addicts or former addicts can't steer themselves to a victorious and gratifying graduation.
Whether this is your first time at college or you have re-enrolled after having to drop out, this guide will help steer you through the potentially precarious waters of college life.
To Do #1: Establish a Support Network
Back to Top
It can be easy to feel alone when you are away from your family and friends, particularly if they've supported you through your early recovery from addiction. It's important to remember that your support network still exists – you just have to pick up the phone or open your laptop. Closer to campus, support also exists; though you may feel you're the only student on campus who is sober, you're not.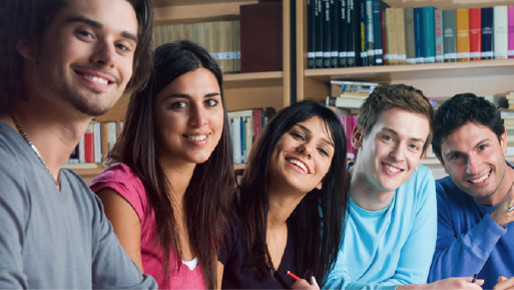 Social media has made it easy to find other students in the same boat
Image Credithttps://farm4.staticflickr.com/3555/3484989524_0394f288db_b.jpg
The rise of social media has made it much easier to find other students in the same boat. The number of Collegiate Recovery Programs (CRPs) is growing rapidly. Collegiate Recovery Programs are being established at colleges across the country, where sober students convene to participate in social, athletic, and volunteer activities. Not only do these programs allow recovering addicts to have fun and build friendships with other sober students, but they also give them a vibrant and present support system.
To Do #2: Establish Coping Strategies
Back to Top
The thing to remember is that you must be prepared. Scope out what type of support is available before you even arrive on campus, and think about any additional resources you may need, including tutors, advisors, and mentors. If you belong to a 12-step recovery program at home, you should find meetings in your college town before you even get there. Then, once you attend and find the meetings you like, ensure you attend them regularly. Finding a recovery sponsor in your area is also very advantageous, and gives you the assurance of understanding and one-on-one support should things become difficult.
College classes are difficult and require significantly more work, time and energy. This can mean that recovery is neglected. This is where problems usually arise, particularly if a student is in the early stages of recovery. You should have coping strategies for stress in place– try relaxing activities such as yoga or meditation and see how that goes. If you're finding it difficult to cope with stress at home, you may want to consider that it's not the best time to go to college.
Remember, your number one concern should always be maintaining your sobriety. No matter how intense your studies may become, nothing should come before your sobriety because without it, it is likely you would not even be in college in the first place. We spoke to two former addicts who reflect on their first year of college.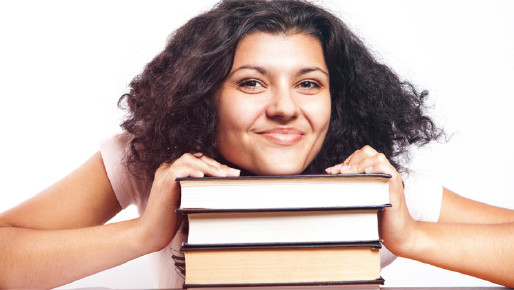 You should have coping strategies for stress in place before you leave home
Image Credithttps://farm4.staticflickr.com/3555/3484989524_0394f288db_b.jpg
Speaking From Experience
Back to Top
Sara M: An English major who dropped out of college during her second semester after relapsing. She re-enrolled the following year and is now in her senior year
The mistakes I made were because I underestimated the demands of college life
"The mistakes I made during my first year of college were related to the fact that I underestimated the demands of college life. In terms of my addiction, I thought I was over the worst, but in hindsight I can see that I just wasn't secure enough in my sobriety yet and I didn't have the coping skills necessary to deal with such a big change.
I didn't realize how stressed I would get with work and how anxious I would be about fitting in and making friends. When I was stressed or anxious in the past, that was when I'd drink. Unfortunately, I relapsed a couple months in and had to drop out.
My advice: Really be honest with yourself about whether you're ready to throw yourself into such a different and often tempting environment. Think about how you will really deal with the situation if your new friends offer you a beer and say there's no harm in just one. Don't underestimate the desire we all have to fit in. If you go to college without an adequate support network, you could be at risk of a relapse."
Emily B: A Psychology Major who successfully navigated through her four years at college without relapsing.
"I think the key to my success at college is that I always felt supported. I really debated about whether to disclose that I was sober before I arrived, and in the end, I thought honesty would be the best option. This meant that I knew I could speak to tutors and advisors if I was worried about something, and my college also put me in touch with other students who'd struggled with addiction and were sober, so I had students to support me, too.
Even though my home was hundreds of miles away, I knew there were several friends and family members I could call and speak to whenever, no matter what time it was. Having the knowledge that I had this support network was instrumental in keeping me focused and feeling comforted and confident.
My main worry was that the strain of being away would overwhelm me to the point where I relapsed, so I spent time the summer before trying out calming activities like mindful meditation and yoga and seeing which ones worked for me. Mindful meditation didn't work too well for me at the time because I found it hard to clear my brain when I had so much on my mind, but I found yoga really helped me relax and calmed me down. I honestly don't think I would have made it through my first year without my all the support and tools I put in place to prepare me for the added stress."