For most parents, a child going off to college is an emotional time. It's a new chapter in your life and a time full of discovery, excitement and possibility. As parents of an addict, however, the usual emotion that comes with a child flying the nest is increased tenfold because, along with learning, meeting new people and becoming independent, college years also come with temptation and opportunity.
It's a given that as a parent, you will always worry about your child while they're at college. Are they eating well? Are they getting enough sleep? How are their studies going? For parents of a child with addiction problems, these concerns are accompanied by many other, more pressing worries. How can you strike the balance between giving your child their independence while still providing the necessary support? How can you spot the warning signs if you are not present? If there is a relapse, what are the options?
This section of the guide will help parents navigate this exciting yet challenging time.
Section 1: Educate Yourself
Back to Top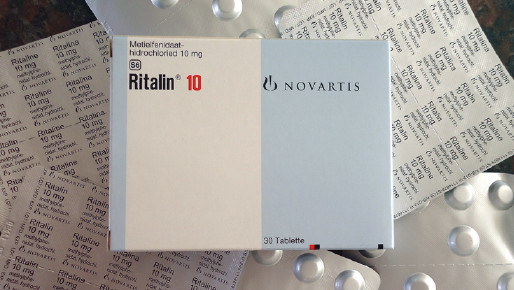 "Study drugs" like Adderall and Ritalin are prevalent on most campuses
Image Credithttps://farm9.staticflickr.com/8248/8574916468_1d715bff60_b.jpg
While you can never wholly protect your child against substance use and abuse, the more informed you are about what substances are available, the better. Whether your child was addicted to alcohol, marijuana or cocaine isn't always the most significant factor; what's significant is the fact that they did struggle with addiction, and addiction can easily be transferred to other substances.
Aside from alcohol and marijuana, the most commonly abused drugs on college campuses today are over-the-counter drugs and prescription meds. With many teens and young people getting their fix from the medicine cabinet and the drug store, it's important that you become aware of some of the newer substances that pose a risk to your child:
Cough and cold medicines. Glamorized by celebrities like Justin Bieber and Lil Wayne, various concoctions of codeine cough syrup, alcohol, soda and candy have become the new craze for teens and young people. Often referred to as "purple drank," "sizzurp," or "lean," the sweetness of this drink conceals its potency. Codeine is highly addictive and kills more Americans each year than cocaine and heroin combined. Another ingredient is promethazine, a central nervous system depressant which can have fatal results when combined with codeine.
"Study drugs" like Adderall® and Ritalin®. The pressure of academic performance causes many students to try to boost their brain power with so-called "study drugs." Adderall® and Ritalin® are commonly prescribed to people with ADHD to enhance focus and efficiency. Unfortunately, studies have found that 62 percent of students with a valid prescription were giving it to other students. These Schedule II substances are highly addictive and can cause serious damage to the brain, as well as many damaging side effects like depression, headaches and insomnia.
Pain relief like OxyContin and Vicodin®. OxyContin is the most widely abused prescription drug in the USA and it is prevalent on many campuses. Many students say that it's easier to get their hands on OxyContin than it is beer, so because the drug is easy to find and cheap, it's becoming more and more popular in colleges. Both OxyContin and Vicodin® are usually crushed and snorted for a euphoric high, yet both are highly addictive and can cause irreparable damage. The risk is very real: three out of four of prescription drug overdoses are from painkillers.
Section 2: Things to Do
Back to Top
Aside from providing unconditional love and unwavering support, there are many ways parents can help prepare their child for the challenges that college will bring. You should be open with your child about any concerns you have and discuss things thoroughly. Four of the most important points that you should carefully cover before your child leaves home are listed below.
Set up a communication schedule. One of the toughest things for parents to do is find the right balance between staying interested and involved but not overbearing. You should decide how often you will communicate with your child; keep in mind, this will vary based on your relationship. As a general rule of thumb, it's advisable to check in at least once a week while your child is still settling in and getting used to college life. Set up a schedule and stick to it.
Develop a strategy for problems. As we've seen in the previous chapters, it's important to plan for as many aspects of college life as you can. It's likely there will be bumps in the road and obstacles that must be overcome, so how will both you and your child deal with them? How can you help your child avoid peer pressure? If your child feels alone or concerned, how will they deal with it? Will there be staff at college who can support them? This should be seriously discussed and agreed upon before your child leaves for college. (See Section 3: Dealing with Problems below.)
Establish stress management techniques. Developing ways to cope with stress and challenges that don't involve drinking or using drugs is something that should be planned long before your child leaves home. Whether they try yoga, meditation or exercise (or any other stress relieving activity), your child should feel confident they have the means to deal with stressful situations. If you can, offer to go to a yoga or meditation group with them. This way, if you're both using these tools you can check in about them when you catch up while they're away at school.
Impart some life skills. Staying sober and studying hard is important, but students also need to learn basic life skills if they are going to survive their first year of college. They should know how to cook and how to do laundry, as well as how to live on a budget. Becoming independent is a great way to boost confidence, and this can only have a positive effect on your child's sobriety.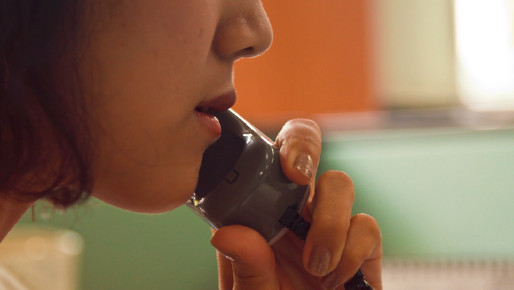 Set up a communication schedule with your child
Image Credithttps://www.flickr.com/photos/poetprince/4229526817/sizes/l
Section 3: Dealing with Problems
Back to Top
As the parent of an addict, you are probably well equipped to recognize many of the warning signs that come with drug abuse. Because you will be away from your child while they're at college, it's more important than ever before that you have an established communication schedule. By being consistent and creating an open line of communication with your child both before they leave and while they're at school, you can be part of their support system. Be their ally and show them that you can be supportive and helpful if they're struggling or need help.
Tip #1: Keep an Eye Out for Changes in Mood
Speaking with your child regularly will help you recognize the warning signs of any problem that may be occurring, not just substance abuse issues. Depression and anxiety are common at colleges and talking regularly with your child will help you pick up on any symptoms.
Tip #2: Consistency is Key
Another reason to have a relatively consistent communication schedule is that any deliberate or repeated attempts to deviate from the schedule can be a warning sign in itself. If your child stops calling you as frequently or tries to avoid communicating, there may be a serious reason for it. Listen to your gut; you know your child better than anyone. Postponing your weekly catch up now and then because they have plans with friends is one thing, but repeatedly trying to avoid communicating with you is not.
Tip #3: Be Cautious AND Realistic
One thing to remember is that while the risk of relapsing at college is real and should not be minimized, it doesn't always have to be a deal-breaker. However recovered your child seems, it's essential to discuss the issue of relapsing with them before they go to college. You may both agree that one relapse is enough to prove your child isn't ready for the independence of college life; alternatively, you may decide to wait and see how your child feels about their relapse. A momentary lapse in judgment doesn't always negate months of significant progress. Either way, you should be in agreement on this.
Relapse is often considered a part of recovery and, as we have seen from the students in this guide, it's perfectly possible for some students to proceed with college after taking a short amount of time off; it doesn't always warrant immediate withdrawal from college. However, while relapsing may be viewed as a normal part of the recovery process, it is absolutely not a necessary part of it. Your child's personality and the nature of their addiction should tell you what the best way to deal with a relapse is.
Speaking From Experience
Back to Top
Karen M: Karen M's son Tim struggled with alcohol addiction for two years before he went to college. Tim was only five months into recovery when he left home, and Karen tells us how they both handled it.
"The best piece of advice I can offer parents of children with addiction problems when it comes to college is to go over everything beforehand. Communication and trust are key in getting through a challenge like this. My son's addiction did take a toll on our trust and communication, so we needed to work on that before he went to school; it was just as important for my peace of mind as it was for Tim!
We spent a lot of time trying to reconnect that summer, and when Tim went to college, I trusted him as much as you could trust someone who has addiction problems. I knew essentially he was an honest person, but I also knew how addiction could warp his judgement and override all sensibility.
So, we spent much of that summer talking about all aspects of college life. Would he truly be comfortable living with students drinking and perhaps taking drugs? Tim was adamant he didn't want to live in sober housing, so we compromised: we told his college that he was sober and he was roomed with another sober student. That was a great help, as Tim immediately had some support and I also felt reassured. I was very worried about Tim and I didn't want him to struggle any more than he had to, so I felt rooming with another sober student would give him his own 'retreat' as well as support.
We also spent a lot of time that summer trying out new coping mechanisms together. Tim found it hard to meditate but began to see the benefits of yoga. Seeing how this helped him made me feel better about how he would deal with the demands of college life, both social and academic. As much as Tim had to feel confident he could cope, it was important that I shared that confidence too, or the stress would have been too much for me. Doing these activities together was a good way for us to reconnect, too
Work on improving trust and communication before your child leaves
We initially agreed to speak on the phone twice a week –more frequently than Tim would have liked, as he didn't want his mom over his shoulder the whole time. But I made it clear to him that for now, I needed the assurance that he was safe. Trust would return but it would take time, and it was important for Tim to understand that and have patience. If his progress continued, I'd be able to take a step back.
After his first term went by with no real problems, we agreed to speak once a week instead of twice, and he would call me every Sunday to talk. It may seem regimented, but it really helped both of us; I became more confident in Tim's strength and more trusting of him, and as a result, I felt I could back off a little – which I know he was pleased about!
Tim is now in his final year of study. He never relapsed, though I know temptation was there and it wasn't always easy. From my point of view, regular communication was instrumental in managing my concerns, and I know that for Tim, the knowledge that his family were always on the other end of the line should he have a problem was greatly reassuring. I couldn't be more proud of his success."