As more people fall into the trap of addiction, the medical community is working to better understand addiction psychology. More and more Americans become addicted to drugs and alcohol with each passing day.
What Is Addiction Psychology?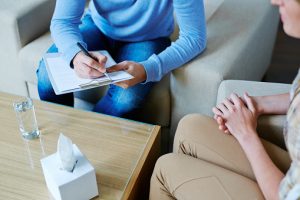 You've no doubt heard the news stories about the growing substance abuse epidemic. While much of it boils down to physical dependence, psychology also plays a role. Simply becoming physically clean isn't enough to treat the disease of addiction. Patients also need to understand their own addiction psychology and how they can overcome the mental issues surrounding the disease.
Addiction psychology relates to the behaviors leading people into substance abuse. Most people know that these substances can be harmful. While it's easier to understand—and feel—the physical effects, truly understanding the psychological aspect is more difficult. They have to figure out why they're attracted to various substances, as well as how to stop using them.
The best treatment centers will use addiction psychology to address various types of addictions. Some of these include:
What is Alcoholism? Click to Learn More.
Understanding Addiction Psychology
For many, addiction psychology relates to out-of-control feelings. Emotions like fear, hopelessness, rage and jealousy, can make life seem unmanageable. To numb the pain that these feelings cause, many people turn to addictive behaviors and substances.
In the beginning of substance abuse, addiction isn't a problem. Patients make the choice to abuse their substances. However, once physical dependence takes hold, that choice becomes necessity. They need to use to get through each day.
As addiction grows, these people fall into an even bigger trap: using drugs or alcohol to stifle feelings. They stop functioning normally in all aspects of their lives. As their lives become more and more out of control, substance abuse becomes the only constant in their lives.
Healing from Drug or Alcohol Addiction
To heal from drug or alcohol addiction, patients need to analyze behaviors that led to their addiction. They also must get to know their own behavior patterns, why they're destructive and how they can change their actions to achieve a positive future.
Patients must also get to know their own triggers, which are what launch the events leading to substance abuse or other addictive behaviors. A trigger can be a thought or feeling. Sometimes these thoughts or feelings arise because of others' actions, environmental cues or memories.
Patients also need to confront their own feelings and stop avoiding them. A young adult rehab program can teach individuals effective ways to cope with their feelings instead of relying on substance abuse to stifle those feelings.
How Sober College Helps Young Adults Understand Their Addiction
Sober College in Los Angeles speaks the language of young adults aged 18–26. We believe that learning plays a major role in recovery. To enhance the recovery process, students can continue their college education in treatment. They'll also have the opportunity to engage in fun activities such as surfing and rock climbing as they bond with their peers in recovery.
Have questions regarding drug or alcohol treatment for yourself or a loved one?
Call 877.634.7849 to speak with an admissions counselor.