It may feel impossible to get alcohol out of the hands of your child. After all, alcohol is often the centerpiece of many social gatherings and is used as a tool to relax and connect with others—and it's legal! The normalization of alcohol abuse can make it difficult to tell when use becomes addiction. This is particularly true for young adults where behaviors such as binge drinking become typical activities on a weekend night, further blurring lines and making it difficult to talk about.
We cover the following topics in the guide below. Click to jump straight to the one you want to know more about.
Types of Young Adult Alcohol Treatment Programs
Characteristics to Look for in Young Adult Alcohol Treatment Programs
Mental Health & Dual-Diagnosis Treatment
How to Intervene on Your Child's Alcohol Abuse
Question to Ask to Find the Right Alcohol Treatment Program
About the Cost of Treatment
Is Sober College the Right Program?
Most Successful Types of Alcohol Addiction Treatment for Young Adults
Alcohol abuse is dangerous not only for the person who struggles with it, but also for those around them. Driving under the influence is a real concern and you can have legitimate fears that your child will leave and not return. Alcohol abuse can drive a wedge between even the most tight-knit families, but it can be difficult to discuss. You may feel guilt or shame about what your child is going through, especially if your child seems like they cannot function without alcohol. As difficult as it may be, it is important to start the conversation and work towards getting your child into treatment.
The Range of Alcohol Addiction Treatment Programs | Levels of Care
Depending on the severity of their dependency, alcohol addiction may require several steps in treatment. Individual circumstances can determine what is the best path to follow. Someone recovering from alcohol addiction might need any of the following:
1. Detox
Highly recommended as alcohol withdrawal can be painful, and in some cases deadly
May use medication-assistance to make the process more comfortable
Can range from a few days to several weeks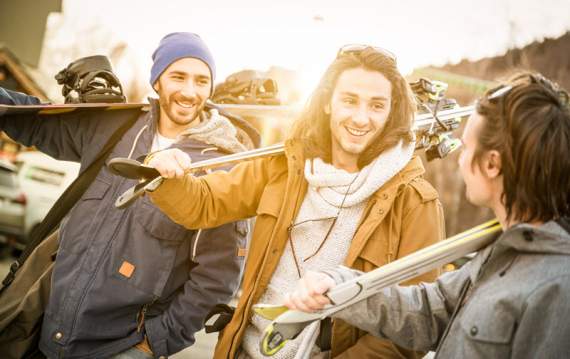 2. Inpatient Treatment or Residential Treatment
May last several months to several years
Is often staffed 24/7 to respond to crises as they arise
May be difficult as it requires drastic lifestyle changes to family, employment, and other areas
May be expensive due to cost of living and amenities
3. Outpatient Treatment Programs
Regularly meet with groups or therapists for recovery needs
Timeline can vary depending on individual needs
May not be as effective as inpatient treatment because access to enabling peers and environments is not restricted
4. Sober Living & Aftercare
No definitive timeline – as long as they abide by community rules, residents may stay as long as they would like
Sober community of peers who can continue receiving therapy while working or going to school
Transitional step from recovery into the real world
5. Alternative Programs & Holistic Treatment
Explores activities that provide therapeutic benefits and may evolve into hobbies and interests that support sobriety
Used in conjunction with traditional therapy approaches
Does not function well as a stand-alone treatment option for addiction
Can be used beyond the confines of treatment
6. Wilderness Therapy Programs
Removes clients from society to focus solely on sobriety and recovery
Accompanied by professional staff who teach them survival skills and provide therapy
Lasts several weeks and encourages participants to self-reflect
Encourages independence and improvement of confidence through skill development
Find out more about residential addiction treatment
Things to Look For: Characteristics of Alcohol Addiction Programs
Alcohol abuse can affect anyone regardless of age, gender, race, or economic status. Some of these factors can play a unique role in the development of addiction and its treatment. Consider the following when looking at options:
1. Age-specific Treatment vs All Ages
Some issues may affect a particular generation more than others, making it easier to discuss some topics in age-specific groups.
Combined age groups can provide unique perspectives, experiences, and ideas that may not be introduced in age-specific settings.
Combined age groups may also make it easier to feel excluded or increase feelings of isolation due to an inability to relate to the experiences of others.
Learn more about the benefits of rehab for young adults
2. Long-Term Treatment vs Short-Term Programs
Long-term treatment removes a person from enabling peers and environments and allows them to focus solely on their recovery.
Studies show the longer a person remains in treatment, the less likely they are to experience relapse.
Long-term treatment may require a person to be separate from family for a longer period of time, but helps them develop life skills to maintain sobriety.
Short-term treatment may not be enough time for a person to establish sobriety and develop tools to maintain it.
Short-term treatment can be less expensive than long-term options and allows a person to return home sooner.
3. Gender-Specific vs Combined Male & Female Programs
Gender-specific groups may allow for discussion about topics that may be difficult to talk about in mixed groups.
Combined groups can help introduce unique perspectives and experiences to discussions.
Conversely, combined groups may not explore some topics as thoroughly—or at all—depending on the group ratio.
4. Geography: Away or Close to Home
Choosing a treatment center that is far away from home can remove the risk of a person returning to enabling peers or environments and introduces a person to new perspectives and ideas.
Being far from home may make a person homesick and add another element of stress.
Staying close to home may have financial benefits and may help the family stay better connected.
Recovering from Alcohol Addiction with Help from Mental Health Professionals | Dual-Diagnosis Treatment
Mental health often plays a major role in the development of alcohol addiction, making it critical to address during treatment.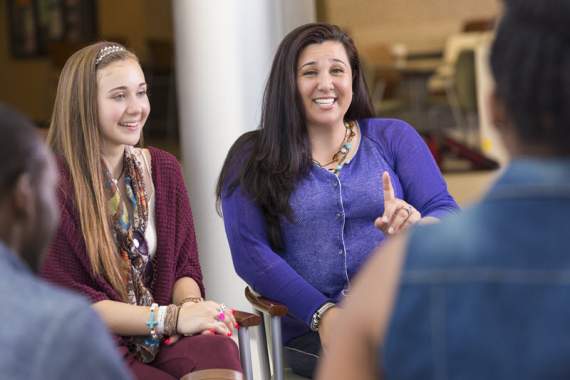 Adressing Mental Health and Dual-Diagnosis can Be the Difference Between Life and Death
Dual-diagnosis treatment ensures mental health conditions are addressed equally to addiction in recovery to reduce the risk of relapse.
Treatment also focuses on improving quality of life for clients through nutritional programs and therapies designed to address unique needs.
Passion Development and Education Actually Help Heal the Brain in Recovery
Experiential therapy allows for the development of passions and new interests while simultaneously receiving therapeutic benefits.
Education about the dangers of alcohol abuse can also help clients manage sobriety more effectively.
How to Know When to Intervene in your Child's Alcohol Abuse
Alcohol addiction may be difficult to detect, which often leads to it being uncovered much later than other forms of substance abuse. The legal status and prevalence of alcohol can make it difficult to monitor use. Early intervention and education are imperative when addressing alcohol dependency. An intervention can help convey the importance of treatment to the addict. To improve an intervention's success rate, consider the following:
Be sure only those close to the person are involved
Practice what you want to say ahead of time
Be aware of your body language and make sure you are not clenching your fists, folding your arms, making faces, or doing anything else that may send a negative message
Choose a location where the person cannot leave the conversation easily
Pick a time of day when they are least likely to be under the influence
Avoid confrontation if the conversation gets heated
Be prepared to take action following the intervention, whether that means going into treatment or setting boundaries and consequences if they do not accept help
In the meantime, feel free to explore our facilities to get an idea of what comfortable, but effective alcohol addiction treatment might look like for your child.
Finding an Alcohol Addiction Treatment Program That is the Best Option for Young Adults
There are numerous treatment programs to choose from and it can make the search seem daunting. You can narrow your options and find the best option by asking some key questions:
Is it an in-patient or out-patient program?
Does the program offer age-specific or gender-specific treatment?
Does the program utilize holistic approaches to treatment?
How are treatment plans developed?
Does the program encourage clients to explore vocational or educational opportunities?
Is staffing on-site 24/7?
Does the program encourage individual development through experiential therapies?
Is there a minimum amount of time your child must remain in the program?
Does the program include opportunities to develop life skills and independence?
What is the living situation?
In addition to considering their answers to these questions, consider how the treatment centers made you feel. Did you feel like you were treated as an individual? Did you feel like they were interested in the needs of you and your child? You can also use the experiences of families who have been involved with the program to help you gain insight into how it works. Ask the facility to get you in touch with those who have been through the program so you can better gauge if the program is the right fit.
Covering the Cost of Alcohol Addiction Treatment
You may have difficulty finding the actual cost when searching for a treatment program. This is because numerous factors can make the prices vary. Location, size of the facility, and treatment options can all affect the cost of the program. In-patient programs tend to be more expensive than out-patient programs because of costs associated with housing, food, staffing, and other amenities. While they can be more expensive, that does not necessarily make them unaffordable.
Many treatment programs work with insurance providers to cover at least some of the costs of treatment. Depending on your coverage, you may be able to have a substantial amount paid for through insurance. Talking to the programs you are most interested in is critical because they can help you determine costs of treatment based on your individual circumstances. Some programs even offer low or no-cost options. You may find some that also offer a sliding-scale fee that is dependent on income levels. Contacting programs directly will give you a better idea of what options are available to you.
Be aware that while searching for a treatment program you may find fraudulent programs. These programs may sell themselves as legitimate establishments, but actually pocket money from services rendered and only provide "treatment" as long as they can turn a profit. You can identify these programs by asking whether or not the location and its staff are licensed. Visiting the facility and meeting with staff or family members can help you determine legitimacy as well.
Find Out if Sober College is the Right Option for your Child
With so many options available, it can be difficult to choose a treatment center. When your child is finally in a treatment program that matches their needs, you can rest easy and stop worrying about whether or not your child is safe. At Sober College, young adults are given all the resources and tools necessary to achieve sobriety safely and comfortably among peers who share the same goals.
Your child can live their life fully again without the dependence of addiction. If you are ready to start the journey, we can help– call our admissions team at 800.465.0142 or click here to contact us to see if our program is a good fit for your loved one. If you don't hear from us immediately, you will within 24 hours. Continue reading to learn more about our long term program specifically for young adults.
Resources:
https://www.rehabs.com/about/insurance-for-addiction-rehabilitation/
http://hms.com/preying-on-the-vulnerable-sober-home-fraud/