Cocaine is a highly addictive stimulant that produces powerful side effects, including eventual cocaine addiction.
It is one of the oldest known drugs and its compounds have been abused dating back hundreds of years. Originally, the first extracts of cocaine from coca leaves were used in tonics and elixirs to treat a variety of illnesses. Cocaine is still used in some medical situations and administered by doctors. Today, it is sometimes used as a local anesthetic for particular surgeries of the ear, eye and throat.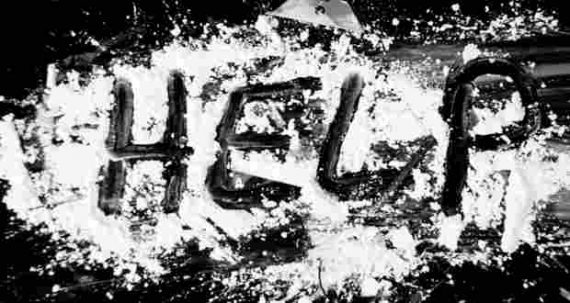 Cocaine is commonly referred to as coke, blow, C or snow and it comes in a variety of forms. Most commonly, it is sold as a fine, white powder and is often diluted with other substances or stimulants. In this form, it is often snorted by users, but it can also be turned into liquid and injected or into a rock and smoked. Some may even combine the powder with heroin in what is called a "speedball". The side effects of cocaine are almost instantaneous and produce blissful, euphoric feelings leading many to want to abuse the substance over and over again.
Signs & Symptoms
It is estimated that the highest rate of abuse occurs in adults age 18 – 25. Overall, abuse rates of cocaine tend to be higher in men than women. Cocaine abuse can escalate quickly due to the euphoric feelings it produces and the rate at which tolerance develops. Researchers have recently discovered that cocaine significantly changes the composition of the brain. The brain's reward system is significantly enlarged in those who abuse the drug leading many to crave cocaine and remain vulnerable to its effects. The study also revealed that those who abuse cocaine have significantly less grey matter in the brain and the length of abuse correlates directly with the amount lost. This reduction of grey matter is associated with greater compulsion to take the drug.
Symptoms manifest differently and vary depending on the way it is administered. In any case, the side effects are almost instantaneous. The short-term and long-term side effects vary while the dosage also impacts reactions to the substance.
In short-term responses and often associated with smaller dosages, those who abuse cocaine may exhibit any of the following symptoms:
Increased energy
Increased blood pressure
Decreased appetite
Increased temperature
Constricted blood vessels
Restlessness
Irritability
With larger amounts absorbed and long-term use, a high can produce bizarre and even violent behavior. The side effects associated with larger doses include:
Tremors
Muscle twitches
Vertigo
Paranoia
Hallucinations
Mood disturbances
Cocaine-related deaths are often the result of cardiac arrest, respiratory arrest or seizures. The most common drug-related death is the combination of cocaine and alcohol. The mixture of these two substances produces cocaethylene, an incredibly toxic substance that increases the duration of side effects and most often results in death.
Are you or a loved one struggling with stimulant abuse or addiction?
Call 800.465.0142 to speak with an admissions counselor.
Cocaine Addiction Treatment
Treatment for cocaine addiction tends to be more psychological than physical. Those who abuse cocaine are often more psychologically dependent on the drug with intense cravings for the substance. The cravings are often so intense that inpatient treatment is most effective in helping individuals overcome addiction. An inpatient setting removes individuals from environments and other triggers that enable addictive behavior.
The most effective means of treating cocaine addiction is to reroute thoughts and actions that lead to abuse of the substance. For many, group and individual therapies are incredibly effective in helping to uncover the underlying reasons cocaine addiction develops. Inpatient treatment assists individuals in developing coping mechanisms and healthy outlets to replace cravings and triggers for the drug. Once leaving treatment, many may face environments, people and other triggers that may bring about memories and cravings for cocaine. Cocaine addiction treatment specifically assists young adults in developing the skills they need to overcome these triggers and not fall into the grips of relapse.
Dual-Diagnosis Addiction Treatment Program
Dual-diagnosis treatment is another critical component of treatment as many of the causes of cocaine abuse are psychological. Dual-diagnosis allows young adults to explore the mental and psychological motivations in cocaine abuse and uncover potential co-occurring disorders that fuel and enable addiction. In treating the mood disorders that may accompany addiction, the risk of relapse can be significantly decreased and lead to a happier sober lifestyle.
Sober College aims to provide effective treatment that provides young adults with the tools they need to lead a successful, sober life.
Sources
https://www.sciencedaily.com/releases/2011/06/110621074342.htm
http://drugabuse.com/library/cocaine-abuse/