According to the National Institute on Drug Abuse, college drug use has continued to climb over the last few years. A recent study indicates that almost 12% of college-aged adults use marijuana daily, which is the highest percentage since 1980.
With young adult drug use continuing to rise throughout the United States, many individuals are struggling to maintain solid academic standing in post-secondary education. If you or someone you love is at risk of jeopardizing his or her future due to substance abuse, there are strategies to prevent further drug use.
Having Peer Supports Can Curb College Drug Use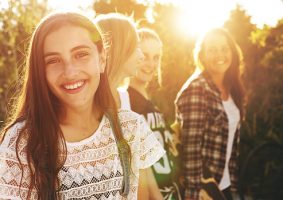 In many cases, individuals can help curb destructive habits if they're caught in the early stages. What begins as a simple Friday night stress reliever can snowball into everyday abuse without a stable support system. Maintaining a reliable group of peers who will be there to speak up at the first signs of potential addiction may save you from future hardship.
Additionally, having people to talk to can be an effective deterrent. Many students turn to drugs or alcohol when they're feeling lost or when social pressures become too much to handle. Therefore, having a compassionate shoulder to lean on can be helpful.
Having supportive peers can help you get back on the right track, especially if you start:
Withdrawing from social activities
Isolating from friends
Skipping classes
Finding any excuse to use
Click to Learn More About Young Adult Drug Use
Becoming More Informed Can Dissuade College Drug Use
For many individuals, becoming more informed on the harmful effects of commonly-abused substances may deter them from college drug use. Individuals who understand the dangerous consequences may decide that substance abuse has significantly more risk than reward.
Often, proximity to businesses offering alcohol or other substances may determine whether or not someone forms abusive habits. Studies show that individuals living outside of areas with advertised drink specials are less likely to become involved in alcohol-related incidents. This has proven especially true for college-aged individuals.
Pursuing Rehabilitation to Combat College Drug Use
Unfortunately for college students, it's easy to develop different types of addiction, especially during times of experimentation and self-discovery. If you or someone you love is unable to avoid harmful substance abuse, seeking rehabilitation may be the best option. Professional addiction treatment offers the best chance possible of curbing or discontinuing future drug abuse. With the skills acquired at a rehab center, individuals can get back on the path to wellness.
Sober College in Los Angeles, California, offers a unique approach to alcohol and drug abuse treatment for young adults ages 18–26. Our partnership with Woodbury University allows individuals in rehabilitation to also earn college credits. Our college rehab program offers the following classes:
Public Speaking
Creative Writing
Psychology
Sociology of Drugs and Alcohol in Popular Culture
Civic Engagement
Sober College also offers a community outreach program and utilizes a team treatment approach that includes a therapist, case manager, and professor assigned to each student. Our staff is dedicated to offering you compassionate care as you begin your recovery journey.
Have questions regarding ways to prevent college drug use for yourself or a loved one?
Call 877.634.7849 to speak with an admissions counselor.