With some American universities becoming notorious "party schools," drug use in college has seen a significant increase over the last decade. Now more than ever, numerous types of addiction affect college-aged individuals all throughout the country.
Why Is There So Much Drug Use in College?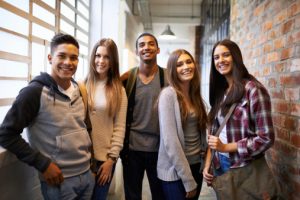 Whether due to academic stress, peer pressure in a new surrounding, or simple curiosity, thousands of college students throughout the country continue to abuse controlled substances each year. Greek life may be partially to blame for the recent upswing in drug and alcohol abuse on college campuses. Alcohol and controlled substances often play a central role in the socialization and bonding process within Greek organizations.
How Common Is Drug Use in College?
A 2013 Monitoring The Future Survey found that 36% of college students said they used marijuana in the past year. This is up over 5% compared to 2006. Considering only 35% of college students surveyed admitted to binge drinking, marijuana drug use in college is becoming increasingly popular.
Stimulants are also becoming more common on college campuses as well. Adderall use is becoming even more prevalent, with nearly 11% of students reporting use within the past year. For many students, intense deadlines or looming test dates may cause them to seek aid in controlled substances.
Click to Learn More About Young Adult Drug Use
What Can Be Done About Drug Use In College?
Counteracting young adult drug use is possible with professional, specialized treatment. When identifying possible facilities, consider the location. Some individuals may find that traveling for treatment allows them to break away from their environmental triggers to find the help they need. One of the best places to travel to for treatment is Southern California.
Sober College is a premier treatment facility tailoring to the unique needs of young adults. To enhance the recovery process, we allow individuals to earn college credits while seeking drug or alcohol addiction treatment.
With classes in public speaking, sociology, creative writing, and many other core competencies, Sober College may be the perfect place to begin your journey to a healthier lifestyle.
Along with providing evidence-based treatment and college classes to aid recovery, young adults have access to various amenities and activities, including:
A music, film, and visual arts studio.
Surfing
Rock climbing
Life skills training
Have questions regarding drug use in college for yourself or a loved one?
Call 877.634.7849 to speak with an admissions counselor.