If you know someone who struggles with heroin addiction, you know the power it can have over someone. The withdrawal symptoms and psychological hold it takes can make you feel like you have lost the person to the drug. It is a highly addictive drug with the power to ensnare someone physically, mentally, and emotionally. Professional intervention and treatment is often the most effective way to help your child get to the root of the problem while simultaneously providing you some peace of mind.
We cover the following topics in the guide below. Click to jump straight to the one you want to know more about.
Types of Heroin Treatment Programs | Levels of Care
What to Look for in Heroin Treatment Programs
Mental Health & Dual-Diagnosis Treatment
How to Intervene on Your Child's Heroin Abuse
Question to Ask to Find the Best Program for Your Loved One
About the Cost of Treatment
Is Sober College the Right Program?
Heroin Addiction Treatment Options for Young Adults
When your child struggles with heroin addiction, you may not know where to begin. It is important to know that heroin is an opioid, and use of opioid prescription medications (such as painkillers like OxyContin) can aggravate addiction—often while flying under the radar.
There are many options to explore when trying to get help for your child, which may add to the stress you already feel, but outlined below are ways to prepare yourself and become better equipped to make life-saving decisions for your child's future.
Types of Heroin Addiction Treatment | Levels of Care
Heroin addiction often requires long-term treatment. Short-term programs may act like a temporary Band-Aid, but they will not uncover the underlying causes of addiction or help your child develop skills to manage sobriety even during stressful times. Here's a breakdown of the different types of heroin addiction treatment: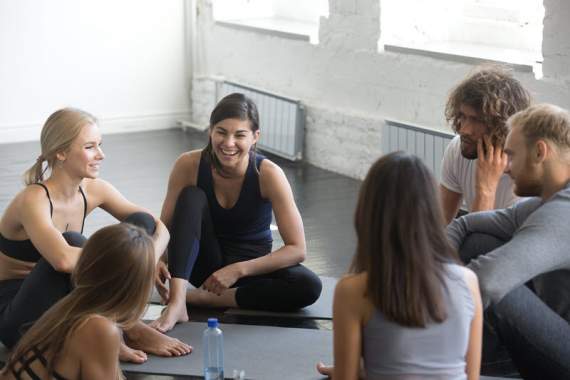 1. Detox Programs
Highly recommended because heroin can produce painful, and in some cases deadly, withdrawal symptoms
Can make recovery safer and more successful by treating withdrawal symptoms and making a person feel as comfortable as possible
Can last between a few days to a couple of weeks depending on a person's needs
A critical phase that helps a person gain the clarity of mind needed to start the recovery process
Often uses medications to help ease the process and suppress cravings
Explore more characteristics of residential treatment.
2. Inpatient & Residential Treatment
Can range from 90 days up to years
Often staffed 24/7 by medical professionals who can respond immediately to any crises
Can be difficult to envision as it removes a person from their home (not seeing family as frequently, terminating employment, and other lifestyle changes that may seem drastic)
Can be costly due to the number of amenities and time invested in the program
Crucial for improving likelihood of success, since rates of relapse can be high, especially in early recovery
3. Outpatient Treatment Programs
Consists of regularly scheduled meetings with groups and/or a therapist to work through recovery
Timeline can range depending on a person's needs
Usually less effective than inpatient treatment and is often recommended as a maintenance form of therapy following an inpatient program
Mobility to continue engaging with enabling peers and environments, which might not be beneficial for those who are less secure in their

sobriety
4. Sober living & Aftercare
Creates a community of sober individuals who can continue working on their sobriety together following treatment
No definitive end – as long as a person maintains sobriety and meets other community requirements, they can stay as long as they would like
Can work, go to school, and engage with the community in a variety of ways
Often transitional—many who complete treatment may move here and continue working on their sobriety until they feel more comfortable going back out into the world
5. Alternative Programs & Holistic Treatment
Often used in conjunction with traditional treatment programs
Tend to not function well as stand-alone treatment options
Help clients explore their own identity while receiving therapeutic benefits, which can lead to the development of healthy hobbies and outlets to support sobriety in the future
Can span well past a traditional treatment program's duration and last a lifetime
6. Wilderness Treatment Programs
Eliminates the influence of enabling peers and environments by removing them from society
Consists of building their own shelters, cooking for themselves, and learning survival skills such as how to build a fire to help them reprioritize things in their own lives
Accompanied by professionals who provide therapy throughout the process
Lasts for several weeks and provides ample time for self-reflection
Evaluating Heroin Addiction Treatment Programs: Options to consider
With so many treatment programs available, it is important to consider what features are most important to you and your child:
1. Age-Specific Treatment vs Combined Age Groups
Age-specific treatment can be beneficial because it allows clients to more readily relate to the influences in the development of addiction, triggers, and other factors that may uniquely affect a particular generation
Mixed age groups can help clients learn from the experiences of others and provide different perspectives and insights to consider in treatment
Conversely, mixed age groups can make it difficult to relate to other members of the group and may increase feelings of isolation
Young adult-specific treatment gives clients the opportunity to build supportive and positive peer group influences.
2. Long-Term Treatment Programs vs Short-Term Treatment
The longer a person stays in treatment, the more likely they are to maintain sobriety long-term.
Long-term treatment may mean a person will be separated from family for a long period of time and may not be able to maintain employment that was held prior to entering treatment
Long-term treatment provides a safe place for clients to focus solely on their recovery and develop the skills needed to maintain sobriety
Short-term treatment provides many of the same amenities as long-term treatment but on a shorter timetable, and may not provide enough time for a person to safely recover and develop skills to maintain sobriety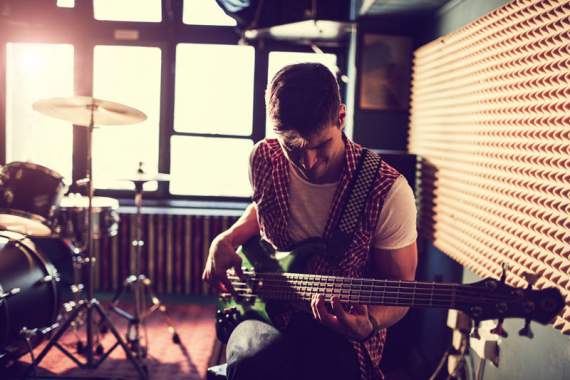 3. Gender-Specific vs Co-ed Programs
Gender-specific treatment can make it easier to discuss sensitive topics
Combined groups can help clients explore unique perspectives and experiences, but can make it difficult to discuss topics that are unique to a specific gender
4. Geography: Staying Close to Home vs Going Out-of-State
Being close to home can make it easier for family and friends to stay connected, but can also make it easier for a person to reconnect with enabling peers and environments, which may threaten sobriety
Being closer may have cost advantages
Going far away from home can provide a person a clean slate, and help clients gain perspective, and provide exposure to different cultures, mindsets, and approaches to situations
Being far away from home can potentially be stressful and make a person homesick
The Link Between Heroin Addiction Treatment & Mental Health Care
Be Sure that the Heroin Addiction Treatment Program You Choose Offers Dual-Diagnosis Treatment
Drug testing, nutritional needs, and medication-assisted treatment may all be components of a person's recovery. However, dual-diagnosis treatment focuses on behavioral needs in recovery and can help identify pre-existing health conditions that may exacerbate addictive behaviors. Those whose mental health conditions are addressed equally with addiction treatment needs tend to be more successful in managing sobriety long-term.
Learning to Live & Enjoy LIfe Sober is Imperative to Long-Term Recovery…Especially for Young Adults
Experiential therapy is a way to provide traditional therapeutic benefits in non-traditional settings. This can help clients develop or rekindle interests and passion for hobbies or activities. While it can be a fun and engaging activity, it is also a learning opportunity to develop communication, life skills, and other abilities to support independence.
At What Point Does Your Child's Heroin Use Require Intervention and Treatment?
Heroin addiction can escalate quickly, making it important to intervene as soon as you are aware of it. The severity of addiction is often dependent on the dosage and the frequency of use. An intervention may be necessary to help your child realize the severity of the situation and accept help for their addiction. Things to keep in mind include:
Make sure those who participate in the intervention are close the person
Rehearse what you want to say before the intervention
Pick a time when the person is least likely to be under the influence, and choose somewhere that will not allow them easy access to leave the conversation
Use open and inviting body language when speaking (no crossing your arms or legs, making faces, or clenching your hands
Avoid confrontation and change the subject if things become heated
Have a plan to get them to the treatment center as soon as possible, or make sure you have a set of consequences in place if they refuse/choose otherwise.
How to Choose the Best Heroin Rehab Center for Your Child
If you were to search online for rehab facilities in your area, you would probably stumble upon countless options. It can be overwhelming to choose one with so many facilities available, but there are ways to narrow down the options and find the best fit. Questions you may consider asking include:
Is the program age-specific?
Are they a long-term or short-term program?
Is there a minimum required time that your child must stay in the program?
Does the program include dual-diagnosis?
Are experiential therapies available?
Does the program use holistic approaches to treatment?
Are clients able to explore their passions and develop their interests?
Does the program help clients develop life skills and independence?
Does the program have opportunities for academic advancement or vocational training?
What is the living situation?
Is treatment personalized/individualized?
Are staff available 24/7?
When you get off of the phone with a treatment center, do you feel like you were treated as an individual? Do you feel comfortable expressing yourself to them? To get a better perspective, you can ask to be connected to families who have been through the treatment process. They can provide a great perspective and give you insight into how the process works and help you determine the legitimacy and effectiveness of the program.
Paying for your Child's Heroin Addiction Rehab
Cost is often one of the primary reasons people have not previously sought help. While the cost can be high, your child's life is priceless, and helping them regain control of it is worth it.
It can be difficult to find prices for treatment online for numerous reasons. Factors such as location, type and duration can all determine the cost of treatment. If you are looking at inpatient options, it can be a bit more expensive. This is due to the fact that housing, food, round-the-clock staffing, and other amenities are all covered by the facility. Some programs have low-cost or no-cost services, while others have sliding-scale fees based on income levels.
Many treatment programs work with insurance providers, and costs vary depending on what providers they work with. As the definition of addiction changes, so does the way insurance companies approach it. Certain forms of insurance can foot more of the bill than others.
Be aware, however, that with the plethora of rehab facilities out there, some are fraudulent. Be sure to make sure the facilty and staff are licensed. Many of these programs will deliver partial services and bill providers in order to pocket the cash. Visiting the facility, meeting the staff, and speaking with former clients can help you weed out the frauds.
Sober College Could be a Good Fit for your Child's Heroin Addiction
If you are ready to stop worrying and help your child overcome addiction, call Sober College's admissions team at 800.465.0142 or send us a message and within 24 hours, we will connect with you and help you determine if we are the right fit for you and your family.
Continue reading to learn more about our long-term program specifically for young adults
Resources
https://www.rehabs.com/about/insurance-for-addiction-rehabilitation/
http://hms.com/preying-on-the-vulnerable-sober-home-fraud/
https://americanaddictioncenters.org/heroin-treatment/
https://drugabuse.com/library/how-to-help-a-heroin-addict/
https://www.addictioncenter.com/drugs/heroin/treatment/
https://americanaddictioncenters.org/heroin-treatment/