Young adults struggling with this addiction often start using after already experiencing the effects of opioids in another form such as prescription drugs like OxyContin or Vicodin. Abuse of these drugs often escalates to heroin use when individuals have trouble refilling prescriptions or affording them. Since these drugs numb both physical and emotional pain, professional treatment is the most effective way to address mental health factors that may be at play in order to stop addiction and prevent relapse.
We cover the following topics in the guide below. Click to jump straight to the one you want to know more about.
---
Effects Of Heroin Abuse On A Young Adult's Brain
Long-term heroin abuse can have detrimental effects on young people's brains as they aren't fully developed until age 25. The earlier a person begins to abuse opiates like heroin, the physical effects of the drug intensify. A number of the body's major systems can be affected including the following:
Effects of Heroin on the Nervous System:

Long-term heroin abuse results in decreased white matter, because the drug causes cells to stop producing pleasure-releasing chemicals. This is the main cause of poor decision making in heroin users.

Effects of Heroin on the Respiratory System:

Heroin is a sedative, meaning that a user's breathing and heart rate slows while under the influence. If too much is ingested, the user can stop breathing.

Effects of Heroin on the Cardiovascular System:

Since heart rate is affected by sedatives like heroin, users risk the heart stopping altogether. Additionally, damage done to veins and arteries due to intravenous injections can result in infection, abscesses or death.

Effects of Heroin Abuse on the Digestive System:

Sedatives cause food and water to trudge through the system at a slower pace than normal, resulting in bloating, constipation and vomiting which is why users consistently feel ill.
---
Heroin Addiction Treatment Options for Young Adults
Detox Programs
Before treatment can begin, detox is a crucial step to rid the body of heroin and enter treatment with a clear mind
Heroin withdrawals are intense, and requires medically-assisted detox
Can consist of weaning the young adult off of heroin using any of the following drugs to ease pain and cravings:

Buprenorphine
Methadone
Naltrexone
Suboxone

Can last between a few days to a couple of weeks
Learn more about our approach to heroin detox
Inpatient & Residential Treatment
Can range from 90 days up to multiple years and is staffed 24/7 by medical professionals who can respond immediately to any crises
Can be difficult to due to lifestyle changes that may seem drastic (not seeing family as frequently, terminating employment, etc.) , but is crucial for improving the likelihood of success, since rates of relapse can be high, especially in early recovery
Can be costly due to the number of amenities and time invested in the program, but can be covered by insurance
Learn more about our residential rehab for young adults
Outpatient Treatment Programs
Consists of regularly scheduled meetings with groups and/or a therapist to work through recovery
Timeline can range depending on a person's needs
Usually less effective than inpatient treatment and is often recommended as a maintenance form of therapy following an inpatient program
Learn more about outpatient treatment as a step in recovery
Sober Living & Aftercare
Creates a community of sober individuals who can continue working on their sobriety together following treatment
No definitive end – as long as a person maintains sobriety and meets other community requirements, they can stay as long as they would like
Can work, go to school, and engage with the community in a variety of ways
Alternative Programs & Holistic Treatment
Help clients explore their own identity while receiving therapeutic benefits, which can lead to the development of healthy hobbies and outlets to support sobriety in the future
Tends to not function well as a stand-alone treatment option
Learn more about the alternative and holistic features of our program
Wilderness Treatment Programs
Young adults build their own shelters, cook for themselves, and learn survival skills to help them prioritize things in their own lives
Can last for several weeks while young adults are accompanied by professionals who provide therapy throughout the process
Learn more about wilderness therapy as a first step in recovery
---
Characteristics of Successful Heroin Addiction Treatment Centers
We've found that when the following elements are included in a young adult's treatment plan, they are less likely to experience a relapse:
Age-Specific Treatment Heroin Treatment
Age-specific treatment can be beneficial because it allows young adults to relate to the influences in the development of heroin addiction, triggers, and other factors that may uniquely affect a particular generation
Learn more about how we tailor heroin treatment to young adults
Long-Term Addiction Treatment Programs
The longer a young adult stays in treatment, the more likely they are to overcome their heroin addiction and maintain sobriety long-term as they are given time to learn and practice necessary coping skills in a safe environment
Learn more about the structure of our long-term treatment program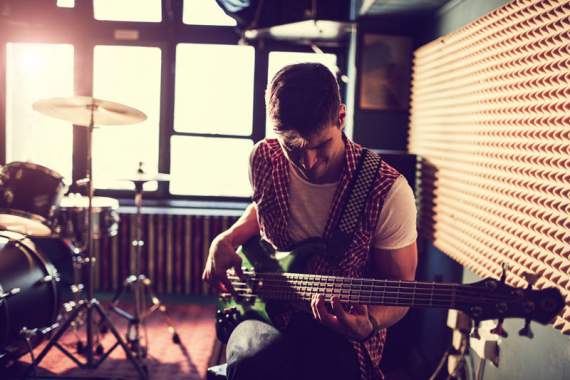 Heroin Treatment With Gender-Specific & Co-ed Elements
Gender-specific treatment can make it easier to discuss sensitive topics
Combined groups give young adults experience interacting with the opposite gender just as they will have to once sober and out in the real world
Learn more about the male-specific and female-specific elements of our program
Treatment Away From Triggers
Attending a treatment program away from home makes it more difficult for young adults to reconnect with enabling peers and environments, which may threaten sobriety
Heroin Treatment With Mental Health At The Core
Heroin is often used to numb emotional pain by those struggling with mental health issues on top of their addiction. Finding a program that addresses both is absolutely crucial for successful treatment
Learn more about our dual diagnosis treatment, which includes neuropsychology, individual and group therapy, experiential therapy and mor
---
When To Intervene In A Young Adult's Heroin Addiction
Heroin use can escalate quickly, making it important to intervene as soon as you are aware of use at all. If you notice any of the following, we recommend seriously researching treatment options as the young adult might be experiencing withdrawals or overdose:
Blue lips or nails
Weak pulse or heart palpitations
Muscle spasms or tremors
Shallow breathing or chest pain
Pinpoint pupils
Headaches, disorientation or drowsiness
Learn more about the symptoms of heroin abuse and withdrawal
The severity of addiction is often dependent on the dosage and the frequency of use. An intervention may be necessary to help your child realize the severity of the situation and accept help for their addiction. For a more effective intervention, explore our tips for leading a successful intervention.
---
The Cost of Heroin Addiction Treatment Centers
It can be difficult to find prices for heroin addiction treatment online for numerous reasons. Inpatient options can be a bit more expensive due to the fact that housing, food, round-the-clock staffing, and other amenities are all covered by the facility. Some programs have low-cost services, while others have sliding-scale fees based on income levels.
Many treatment programs work with insurance providers, and costs vary depending on what providers they work with. We recommend verifying your insurance with each treatment center you're considering in order to get familiar with your financial options.
Be aware, however, that with the plethora of rehab facilities out there, some are fraudulent. Be sure to make sure the facility and staff are licensed to weed out the frauds.
---
Sober College's Heroin Addiction Treatment For Young Adults
The clinical experts at Sober College have been refining their treatment plans for over a decade to help young adults successfully overcome their addiction to heroin, and lead sober, fulfilling lives. Regardless of whether you're sure that a young adult is struggling with heroin addiction, give our team a call at 800.465.0142 or send us a message. We'll get back to you within 24 hours to help you understand your options.
Continue reading to learn more about our innovative rehab for young adults struggling with addiction.
---
Resources
https://www.rehabs.com/about/insurance-for-addiction-rehabilitation/
http://hms.com/preying-on-the-vulnerable-sober-home-fraud/
https://americanaddictioncenters.org/heroin-treatment/
https://drugabuse.com/library/how-to-help-a-heroin-addict/
https://www.addictioncenter.com/drugs/heroin/treatment/
https://americanaddictioncenters.org/heroin-treatment/