As states continue to legalize marijuana, many people make efforts to downplay the effects of using the drug For young adults especially, marijuana use can have implications for brain development and be a cause for concern.
When your child uses marijuana, you may feel as though you witness them losing motivation, drive, and interest in things that once excited them. Seeing that excitement fade can make you concerned for your child's future and worry about your child moving on to more dangerous drugs.
We cover the following topics in the guide below. Click to jump straight to the one you want to know more about.
Types of Marijuana Addiction Treatment | Levels of Care
What to Look for in a Marijuana Treatment Program
Mental Health & Dual-Diagnosis Treatment
How to Intervene on Your Child's Marijuana Abuse
Question to Ask to Find the Best Program for Your Loved One
About the Cost of Marijuana Treatment
Is Sober College the Right Marijuana Treatment Program?
How to Differentiate Rehab Options to Find a Good Fit
Due to widespread legalization, it may feel difficult to connect with others about the seriousness of marijuana abuse. Marijuana may not have as serious side effects as other illicit substances, but it still a powerful mind-altering drug that can set your child down the wrong path.
Everyone who uses marijuana is impacted differently, and although not everyone who uses it develops an addiction, others can. Young adults are especially at risk because their brains are still developing, and the introduction of a mind-altering substance can rewire the way their minds work. In order to help your child regain control of their lives and not rely on marijuana to feel "normal," treatment may be necessary.
Options for Marijuana Addiction
Depending on the nature of their addiction, your child may require several stages of treatment to recover: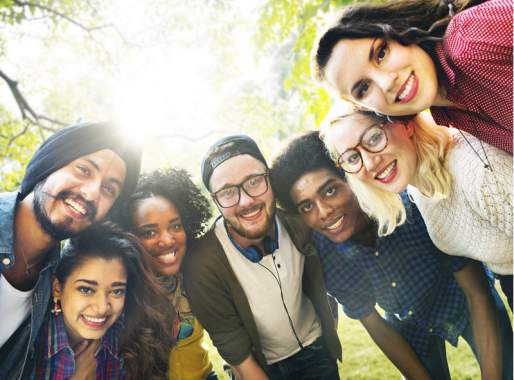 1. Detox
Helps alleviate discomfort when use is stopped
May last several days
Tends to be followed by entry into a treatment program
Helps clients gain clarity of mind to focus on recovery
2. Inpatient Treatment & Residential Programs
Can last a few months to over a year
Requires a person to live at treatment facility to focus solely on recovery
Helps develop skills to support sobriety long-term
May be difficult to adjust to as it requires a person to make drastic life changes
Learn more about residential drug treatment centers.
3. Outpatient Treatment
More flexibility to engage with program while maintaining other life responsibilities
Keeps individuals connected with sober community and resources
Tends to be a maintenance form of treatment following completion of more intensive program
May not be as beneficial as inpatient treatment since clients are generally not removed from enabling peers or environments
4. Sober Living & Aftercare
Tends to follow completion of treatment program
Provides safe, sober environment for those adjusting to life after treatment
Facilitates connection to sober community and requires residents to abide by rules
Residents can stay as long as they would like, provided they follow house guidelines
5. Holistic Treatment & Alternative Programs
Provides therapeutic benefits that work both in treatment and stress management
Allows clients to explore interests and develop new hobbies
Should not be used as a standalone treatment option
Used in conjunction with treatment program to enhance experiences in recovery
6. Wilderness Therapy Programs
Empowers clients to develop independence by learning survival skills
Provides clients with treatment while in wilderness and allows ample time for self-reflection
Sets foundation for recovery as participants typically move into treatment following completion
Encourages participants to reconsider their priorities
Characteristics to Consider in Marijuana Treatment Programs
There are many options to consider when choosing a treatment program, which can make the process overwhelming. To help you narrow down the list, consider some of the following features:
1. Age-Specific Treatment vs Combined Age Programs
Age-specific groups can focus on topics that primarily affect particular generations
Age-specific addiction treatment can build support networks of peers who readily relate to one another's experiences
While combined age groups can introduce unique perspectives and create support, they can inadvertently create feelings of isolation if participants feel as though they cannot relate to others
2. Long-Term Treatment vs Short-Term Programs
Long-term treatment is proven to be more successful in helping people manage sobriety
Long-term treatment requires a person to uproot their lives and may be stressful
Short-term treatment can provide a person with resources and get them home sooner
Short-term programs may not set a sturdy foundation for sobriety in the same way long-term programs can
Long-term treatment is proven to be more successful in helping people manage sobriety
3. Gender-Specific vs Co-ed Programs
Gender-specific treatment can focus attention on topics that predominately affect one group more than the other
Gender-specific groups can discuss the gender-specific ways substance abuse affects individuals
While combined groups can introduce unique discussion points and varying perspectives, it may make it difficult for some to be vulnerable and express their needs thoroughly
4. Geography: Stay Close to Home or Travel Far Away
Being close to home can help keep the family connected, but also makes it more difficult to sever the tie with enabling peers and environments
Being far from home can provide your child with a clean slate to focus on their recovery, but it may be stressful being away from family
Treatment Should Consider Marijuana Addiction and Mental Health
Marijuana use may begin as a means of self-medication for an underlying issue. It can also lead to the development of mental health issues. Mental health requires special care during treatment to ensure it is not a cause for relapse.
It is Important to Treat Both Substance Abuse and Mental Health Together
Treatment should include both drug addiction and substance abuse treatment and dual-diagnosis approaches to recovery. The two work together to create a comprehensive treatment program that addresses all the unique needs of an individual. While the clinical component utilizes traditional therapy, nutritional therapy, and other methods such as drug testing to keep a person on track, dual-diagnosis ensures that mental health is adequately addressed in treatment. Uncovering the underlying causes of substance abuse is key to reducing the risk of relapse.
Experiential Therapies Help Build Lasting Recovery from Marijuana Addiction
Utilizing experiential therapy as a component of treatment can enhance the recovery experience and provide healthy outlets. Experiential therapy can offer the benefits of traditional therapeutic in unconventional environments. This allows participants to explore new interests and develop passion for exciting hobbies while recovering from addiction. It can help fill time previously used for substance abuse and improve feelings of confidence and self-worth.
When is Addiction Intervention Necessary for Marijuana Abuse?
Because of the way society downplays the seriousness of marijuana abuse, it can be difficult to determine if intervention is necessary. Many people have nonchalant attitudes towards marijuana use which can make you unsure of what to do. Regardless of other peoples' opinions, it is important to do what is best for your child. Marijuana can affect a person's ability to function normally in everyday life and it is critical to address abuse as soon as possible. Because of the way it can affect a child's developing brain, the sooner you intervene, the better.
Starting the conversation can be difficult, but there are tools you can use to facilitate the process and make it easier. An intervention is a popular method of talking about the seriousness of addiction and encouraging someone to get help. Tips to hold a successful intervention may include: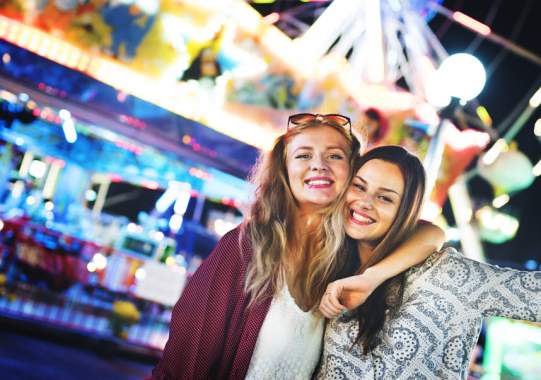 Be sure those involved are close to your child and want what is best for them
Choose a time in which they are least likely to be under the influence
Pick a location that is not in their comfort zone so they cannot easily leave or derail the conversation
Prepare by practicing what you want to say ahead of time
If emotions do get heated, be sure to not give in and keep the conversation focused
Be aware of the message your body language may be conveying
Be ready to take action regardless of whether your child accepts or rejects help
Choosing the Best Recovery Program for your Child's Marijuana Addiction
There are countless rehab programs around the country that can help your child, but you must find the one that best suits their unique needs. Once you have identified the traits that are most important to you, narrow down your selection to a list of options and connect with the centers individually. Whether this is in person or over the phone, you should address questions that can help you make a good decision. Some questions to consider may include:
Is the program long-term or short-term?
Does it have age-specific or gender-specific components?
How does the treatment plan get built?
Does the program utilize experiential therapy?
Do clients have the opportunity to develop life skills that support sobriety?
Do clients have the opportunity to explore vocational or educational interests?
Does the program encourage clients to develop confidence and independence through practice?
Is there a minimum or maximum time allotted for clients in treatment?
Is staffing on-site 24/7?
Are there aftercare services to support your child transitioning out of treatment?
In addition to evaluating their answers to these questions, be sure to consider how the conversation made you feel. Did you feel like you were heard? Did you feel comfortable expressing your needs? How you feel in that conversation can translate to how your child may feel in the program. You can also request that the program put you in touch with families and clients who have received treatment there to get a better feel for how it works. They can provide a unique perspective and give insight you may not otherwise get.
Understanding the Cost of Marijuana Addiction Treatment
The cost of treatment can be the hardest part of determining what program is right for your child. Many rehab facilities will not list their costs online because they can vary from person to person. This makes it critical for you to reach out to rehab programs and discuss your individual circumstances to get an accurate price.
Many rehab programs work with insurance providers to lessen the cost of treatment services. Even if insurance is not an option for you, many programs also have low-cost or no-cost services available to ensure your child can still receive help for their addiction. Some programs have even introduced sliding-scale fees based on income levels to ensure treatment is affordable.
While you are exploring options for treatment, be aware that fraudulent establishments do exist. These programs take advantage of clients as long as they can profit from them. You can usually weed out the frauds by asking if the program and its staff are licensed. Connecting with families and clients can also help you determine the legitimacy and effectiveness of a program.
Sober College: Marijuana Addiction Treatment That Stands Out
With so many rehab programs available across the country, it can be difficult to narrow down your options. You want what is best for your child and to ensure they are getting the help they need. Sober College offers innovative treatment designed to address the unique needs of young adults. We can provide comfort to you and your family and ensure you have every piece of information you need to make your decision.
Call our admissions team today at 800.465.0142 or send us a message and we will be in touch with you within 24 hours to discuss your family's unique needs and help you determine if we are the right fit for your child.
Resoures:
https://www.rehabs.com/about/insurance-for-addiction-rehabilitation/
http://hms.com/preying-on-the-vulnerable-sober-home-fraud/