As states continue to legalize marijuana, many people make efforts to downplay the effects of using the drug. For young adults especially, marijuana use can have implications for brain development and be a cause for concern.
We cover the following topics in the guide below. Click to jump straight to the one you want to know more about.
---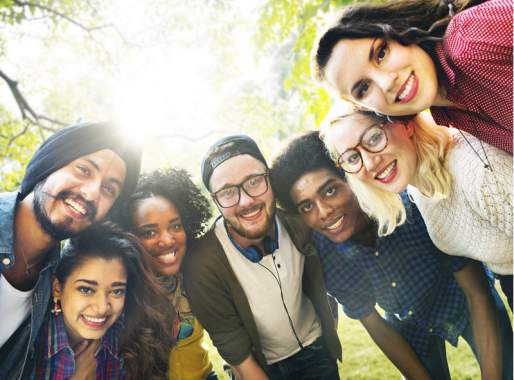 Is Marijuana Addictive?
While marijuana is thought to be less addictive than other drugs, addiction has been reported in some accredited studies. The increase in those addicted to weed is expected to increase as it becomes more readily available due to legalization.
While addiction can be hard to determine, the fact that users can develop a tolerance to the drug is well known. This tolerance has become known as Marijuana Use Disorder, of which those who start using marijuana before age 18 are 4-7 times more likely to develop than adults. It can be detrimental to a young adult's future as they become dependant on the drug to function normally before their brain is fully developed.
---
Does A Young Adult's Marijuana Use Require Treatment?
If you begin to notice some of the long-term effects of marijuana use below, it could be beneficial to get in touch with a treatment center to understand your options:
Chronic cough or recurring lung infections: Because smoking pot can result in the same lung-damaging effects as tobacco, young adults might develop a cough that doesn't seem to go away
Decreased motivation: Using weed long-term can present in a young adult unwilling to get up off the couch, or participate in activities they used to like
Increased memory loss: Marijuana use has been proven to decrease performance on memory-related tasks
Dependence: Whether it be for sleep, pain or something else, if a young adult doesn't feel capable of coping with everyday tasks without the help of marijuana, they are experiencing dependency. Examples include:
If a young adult is struggling to stop smoking, they would likely benefit from a treatment program in order to regain control of their lives and not rely on marijuana to feel "normal". Give us a call at 800.465.0142 or send us a message if you know a young adult who can't seem to stop smoking pot to help determine if you should seek treatment.
---
Will Legalization Of Weed Affect Treatment Options?
Due to widespread legalization, it may feel difficult to connect with others about the seriousness of marijuana abuse. Everyone who uses marijuana is impacted differently, and although not everyone who uses it develops an addiction, others can. Therefore, legalization does not change the threat marijuana poses to young adults and their developing brains, or the cycle of addiction that has been known to follow. Learn more about the legalization of marijuana and its effect on dependency.
---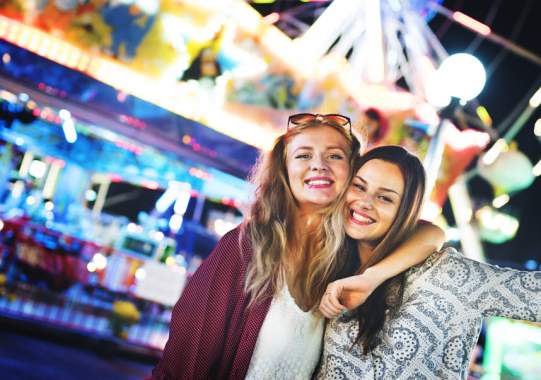 Treatment Options For Marijuana Use Disorder In Young Adults
Detox From Marijuana
Marijuana detox can be uncomfortable but isn't life-threatening
Detoxing at a professional rehab program provides the greatest likelihood for long-term sobriety
May last several days and helps young adults gain clarity of mind to focus on recovery
Learn more about our approach to detox from substances like weed
Inpatient Treatment & Residential Programs
Can last a few months to over a year providing young adults with time to learn how to cope with everyday tasks without marijuana
Requires a person to live at treatment facility to focus solely on recovery
Learn more about our inpatient rehab program for marijuana use
Outpatient Treatment
Typically consist of individual and group therapy while individuals stay connected to their community and resources
Tends to be a maintenance form of treatment following completion of more intensive program
May not be as beneficial as inpatient treatment since young adults are generally not removed from enabling peers or environments where weed is easy to obtain
Learn more about outpatient treatment as a step in recovery
Sober Living & Aftercare
Provides safe, sober environment for those adjusting to life after treatment and requires residents to abide by rules
Residents can stay as long as they would like
Holistic Treatment & Alternative Programs
Allows clients to explore interests and develop new hobbies they might have neglected during period of heavy marijuana use
Should not be used as a standalone treatment option
Used in conjunction with treatment program to provide new and exciting experiences, making the idea of seeking treatment more attractive
Wilderness Therapy Programs
Empowers clients to self-reflect and develop independence by learning survival skills
Sets foundation for recovery as participants typically move into treatment following completion
Learn more about wilderness therapy as a first step in recovery
---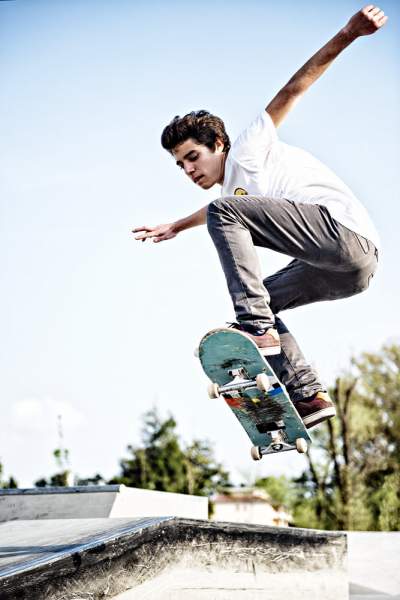 Characteristics to Consider in Marijuana Treatment Programs
There are many options to consider when choosing a marijuana treatment program, however, we're found that the following features greatly impact the success of young adults maintaining sobriety:
Age-Specific Marijuana Treatment
Marijuana use affects age groups differently and should be addressed differently during therapies
Allows young adults to build support networks of peers who readily relate to one another's experiences
Learn more about the benefits of our rehab for young adults
Long-Term Treatment Programs
Long-term treatment allows young adults the time needed to learn and practice using coping mechanisms learned during treatment away from triggers
While more expensive, is proven to be more successful in helping people manage sobriety
Learn more about the structure of our long-term treatment program
Treatment With Both Gender-Specific and Co-ed Elements
Gender-specific treatment can focus attention on topics that predominantly affect one group more than the other
Co-ed elements help to prepare young adults for the real world after they've overcome their marijuana dependency
Marijuana Treatment Away From Triggers
Seeking treatment away from home helps sever the tie with enabling peers and environments where a young adult might be able to obtain pot easily
Treatment Focused On Mental Health
Treatment Via Experiential Therapies
Utilizing experiential therapy as a component of treatment can enhance the recovery experience and provide healthy outlets. Experiential therapy can offer the benefits of traditional therapeutic in unconventional environments. This allows participants to explore new interests or rekindle old ones that might have been neglected during long bouts of marijuana use. Additionally, it can help fill time previously used for weed abuse and improve feelings of confidence and self-worth.
---
The Cost of Marijuana Addiction Treatment
Many rehab facilities will not list their costs online because they can vary from person to person. Rehab programs often work with insurance providers to lessen the cost of treatment services. Even if insurance is not an option for you, many programs also have low-cost, or sliding-scale services available to ensure young adults are able to receive help for their addiction. Even if you're still researching programs, it's smart to verify your insurance to get familiar with your options.
While you are exploring options for treatment, be aware that fraudulent establishments do exist. You can weed out the frauds by asking if the program and its staff are licensed, and by connecting with families and clients.
---
Marijuana Addiction Treatment At Sober College
Sober College offers innovative treatment designed to address the unique needs of young adults struggling with marijuana dependency to get them back to the hobbies and interests they used to love.
Call our admissions team today at 800.465.0142 or send us a message and we will be in touch with you within 24 hours. Continue reading to learn more about our innovative rehab for young adults struggling with addiction.
---
Resoures:
https://www.rehabs.com/about/insurance-for-addiction-rehabilitation/
http://hms.com/preying-on-the-vulnerable-sober-home-fraud/