Narcotics are drugs that affect the central nervous system and have high potential for abuse. The term 'narcotic' often refers to a drug that is illegal in nature and is used for recreational purposes. It originally referred to a variety of substances that relieved pain and dulled the senses. From a legal perspective, narcotic refers to opium, its derivatives, and their semi-synthetic substitutes. The number of young adults and college students struggling from narcotic addiction is on the rise.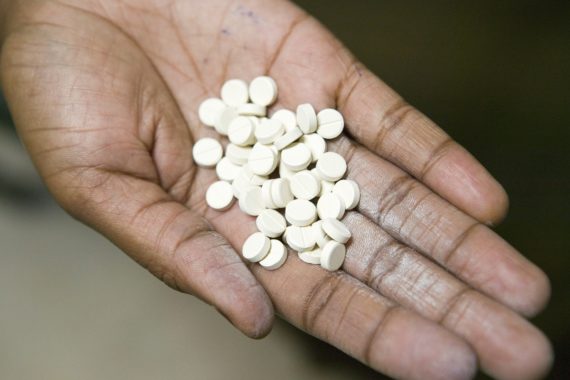 Substances Leading to Narcotic Addiction
There are four naturally occurring narcotics that are derived from opium seeds – heroin, morphine, codeine and opium. Hydrocodone, oxycodone, acetaminophen, fentanyl, methadone and hyrdomorphone are synthetic narcotics that are derived from opium. While each of these narcotic drugs has their medicinal uses, they, also, have a high potential for narcotic addiction. They pose a great harm to addicts and people who are dependent on these drugs. The immediate effects of narcotics include pleasurable, euphoric feelings, and a release of anxiety and worries. While the use of narcotic drugs in small doses causes dulling of the senses, pain relief and sleepiness, the repeated use of drugs have more serious effects on the body. The side effects of narcotics include nausea, vomiting, constipation, urinary retention, itching, and severe headaches.
Are you or a loved one struggling with narcotic addiction?
Call 800.465.0142 to speak with an admissions counselor.
The central nervous system is affected by the excessive and constant use of drugs. The person often feels confused, disoriented and drowsy. Clinical patients and recreational drug users gradually build a tolerance to narcotics. This means that they require higher and higher doses to achieve the desired effect. Users also become physiologically and psychologically dependent on narcotics. A person a narcotic addiction when they build a tolerance and become dependent on the drug. Careless and excessive use can also result in infection, diseases, and overdose. Skin, lung, liver, brain diseases, and AIDS are common in people who are dependent on narcotics. Coma, convulsions and addictions are, also, common occurrences in narcotic addicts. The lack of availability of the drug leads to severe withdrawal symptoms to emerge in addicts. Overdoses can be fatal.
Traditional narcotic detox procedures involve checking into a medical facility where specialists are able to monitor chemical levels and withdrawal symptoms. Detox, however, does not end after the initial withdrawal. This kind of procedure lasts a very long time; it takes at least 18 months to completely rid the body of the narcotic drugs. Replacement narcotic therapy (RNT) is the most widely known and well-researched treatment for opiate dependency. The goals of therapy are to prevent relapse, reduce narcotic cravings, and block the euphoric effects of illicit opiate use. RNT is a comprehensive treatment with synthetic opiates approved by the United States Food and Drug Administration for opiate addicts.
While it is accepted that narcotics all have potent medicinal value and uses, these drugs are more used for recreational purposes by the young adults and college students. Most of these youth have been doing drugs since a very young age, when they lacked awareness of the consequences. A way to reduce the recreational use of drugs with this generation is to spread the message about the dangers of narcotic addiction to teens and young adults.
Source:
http://dailyhealthmantra.com/wp-content/uploads/2012/05/narcotics.jpg?c25170