Opioids are often prescribed to treat pain following an injury, surgery, or similar event, but the powerful effects of these drugs make it difficult for many people to stop use. Drugs like oxycodone, codeine, and morphine all fall under the category of opioid drugs, and with the rising rates of prescriptions, opioid abuse is increasing as well. As a prescription drug, many young adults believe that it is safe to use opioids, but the drugs often leave even patients with dependencies that are difficult to kick.
We cover the following topics in the guide below. Click to jump straight to the one you want to know more about.
Types of Opiate Addiction Treatment | Level of Care
What to Look for in an Opiate Treatment Program
Dual-Diagnosis & Mental Health Programs
When and How to Seek Professional Help
Question to Ask to Find the Right Opiate Program for Your Loved One
About the Cost of Treatment
Is Sober College the Right Program?
Opiate Addiction Treatments: Stop Fearing for your Child's Life
Addiction to any opiate can be extremely dangerous and can even graduate to use of heroin. Misuse of these drugs can quickly spiral out of control and you may feel like you do not even recognize your child anymore. Opioid medications can be easily accessible, which often heightens concerns regarding your child's safety and whether or not they will return home after a night out.
As scary as it may be, there are resources available to help you get your child back. With so much to consider, it may seem overwhelming, but we have outlined some things here to help you narrow down your search and find the right program.
Types of Opiate Addiction Recovery Programs
Depending on your child's individual needs, they may require multiple phases of treatment throughout recovery. Some of these may include:
1. Detox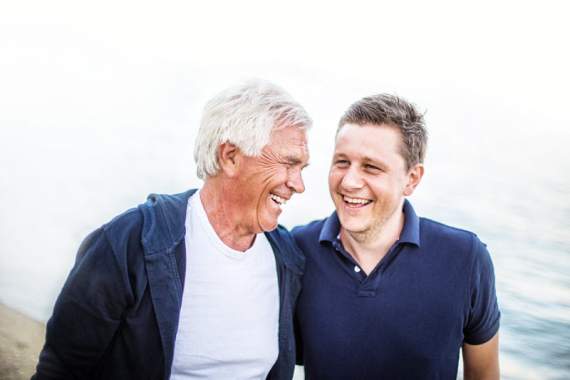 Withdrawal from opiate addiction can be painful or life-threatening, making medically-assisted detox safer
May utilize medications to make the process more comfortable and minimize the side effects of withdrawal
Detox may last from a couple of days to a couple of weeks
Tends to be the first step before entering treatment
2. Residential & Inpatient Treatment Programs
Removes a person from enabling peers and environments
Provides a safe environment to recover from addiction
May last from a couple of months to over a year
May require a person to uproot their life outside of treatment, which can make the transition difficult
Learn more about the success of residential rehab
3. Outpatient Treatment Programs
Clients receive support outside of a traditional treatment environment
Schedules tend to be less rigid and require the client to be in charge of managing their sobriety
Clients may have the freedom to stay home and continue working, but will still be exposed to enablers and triggers
May be less expensive than inpatient treatment
4. Sober Living & Aftercare Programs
Sober community that helps clients transition from treatment to the real world
Clients must abide by community rules, but otherwise there are no limits on how long a person can stay
Allows clients to go to school or work while receiving treatment
Keeps clients connected with sober community and support
5. Holistic Treatment & Alternative Treatment Programs
Introduces new approaches to treatment, complementing traditional therapy methods
Should not be used as a standalone method of treating addiction
Can introduce clients to practices that can help them manage sobriety and cope with triggers
6. Wilderness Treatment Centers
Immerses clients in recovery by removing them from enabling peers and environments
Wilderness programs last several weeks and encourage participants to reflect
Participants build their own shelters, cook for themselves, and learn other survival skills
With professional staff by their side, clients engage in therapy and develop life skills to support independence
Defining Attributes of Opiate Addiction Rehab Programs
Finding the right addiction rehab program is critical to success. There are numerous factors to consider, including the following:
1. Age-Specific Treatment vs All Age Programs
Age-specific addiction treatment can make it easier to discuss issues that predominately affect specific age groups
Combined age groups can provide insight into unique topics and may invite new ways of thinking about things
Combined age groups can also unintentionally make some feel out of place or unable to relate to others
2. Long-Term Care vs Short-Term Treatment
Long-term addiction treatment tends to be more effective than short-term
Long-term may require someone to be away from home for a longer period of time, but helps them develop the skills necessary to manage sobriety
Short-term treatment may allow a person to return home sooner and they may not need to make drastic lifestyle changes to enter treatment
Short-term treatment may be cheaper and provide a foundation for sobriety, but it may not allow enough time to develop skills to support sobriety long term
3. Gender-Specific Programming vs Co-ed Programs
Some topics are difficult to discuss in mixed groups, and gender-specific therapy provides a safe space to explore these
Gender-specific therapy can help build a community of sober peers who can support one another through shared experiences
Combined groups may be able to provide new perspectives and insight into topics
4. Geography: Stay Close or Travel Far Away
Being close to home may make it easier for family to stay connected
Being far away from home may help reduce the influence of enabling peers and environments
Going far from home can introduce you to new viewpoints and ways of thinking that can improve the recovery process
Treating the Whole Person: Opiate Recovery and Mental Health Support
Treating mental health while in addiction recovery is critical to success. Substances often serve as means of self-medication or coping mechanisms, and providing the right care for all existing conditions can minimize the risk of relapse.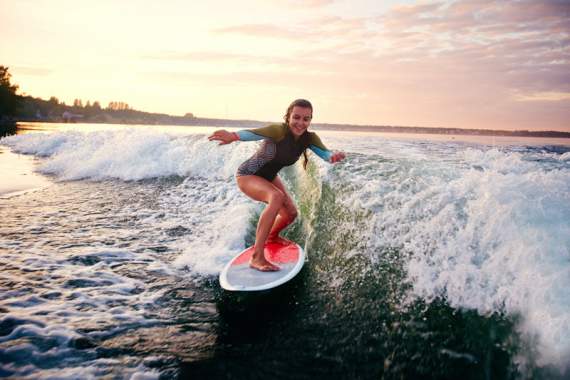 Treating Addiction & Mental Health Co-currently is Key to Lasting Recovery
Dual-diagnosis treatment ensures both mental health and addiction are treated simultaneously. Treating both equally can reduce the risk of relapse and help a person manage stressors or triggers more effectively. In addition, the clinical care provided through addiction treatment ensures clients are receiving numerous other benefits including nutritional plans, individualized therapy, and other forms of treatment to address specific needs.
Experiential Treatment is Extremely Effective for Helping Young Adults Recover
Experiential therapy is also utilized during recovery to provide additional therapeutic benefits with activities designed to engage and inspire clients. These forms of therapy are both fun and beneficial to recovery. Clients often discover new interests through these activities and pastimes that can help fill time previously used to abuse substances. The development of interests and passion can help provide motivators to stay sober in life after treatment.
When Does Opiate Abuse Require Professional Help?
Opiate addiction may be hard to identify at first because it can start with an actual prescription. Over time a person may come to rely on the drugs to feel normal. As tolerance increases, dependency develop. It is important to intervene as soon as you suspect there might be a problem.
It may be difficult to know how to broach the subject, but an intervention can provide you with the tools you need to make the most of the conversation. Some tips to keep in mind when hosting an intervention include:
Pick a safe location where the subject cannot easily leave the conversation
Plan ahead of time what you want to say to ensure your message is meaningful
Choose people who are close to the subject and are a good influence in their life
Do not allow yourself to get thrown off track if tension arises – keep the conversation steered toward the purpose of the meeting
Be aware of your body language and make sure you are not sending mixed messages
Regardless of how they respond to the intervention, be prepared to take action; this may mean moving directly into treatment or setting consequences should they refuse help
Choosing the Right Opiate Addiction Recovery Program for Young Adults
Treating opiate addiction requires great care and dedication, making it critical to choose the right program for your child. There are many options to consider when choosing a treatment program and this can make it difficult to narrow down your list. Some questions to pose to potential treatment program options may include:
Is there a minimum amount of time required to stay in the program?
Is it an in-patient or out-patient program?
Are there gender-specific or age-specific treatments available?
Does the program utilize experiential therapy or dual-diagnosis?
Does treatment utilize holistic approaches in recovery?
Are clients given educational or vocational opportunities?
Are staff on-site 24/7?
How is the treatment plan built?
Do clients develop life skills to support independence?
Are clients given the opportunity to explore interests and hobbies?
In addition to considering their answers to these questions, think about how your conversation with a treatment center made you feel. Did you feel comfortable talking to them? Did it feel like a conversation in which they were genuinely interested in your child's needs? You can also ask the program to put you in touch with families and clients to get a better idea of how the program works. Hearing from those who have been in your shoes can give you better insight and help you feel more confident in your decision.
Learn About Opiate Addiction Rehab Costs
One of the hardest pieces of information to find online about treatment programs is their cost. This is often one of the most frequently cited reasons someone chooses not to get help. Many assume treatment is expensive, but it is well worth it if it means sobriety for your child.
Many treatment programs work with insurance providers to make treatment affordable for clients. Some even offer low-cost or no-cost options, or a sliding-scale fee that is based on your income level. With so many payment options available, there is a treatment option for everyone. Reaching out to a program directly to discuss your specific situation is ideal. They can work with you to estimate a cost and help you get started in a program that suits your child's needs.
While exploring your options, be mindful about fraudulent treatment programs. They may make promises that seem too good to be true. Often times, these establishments charge insurance companies for "services" and pocket the money, not actually rendering all services. The quickest way to weed out these establishments is to determine if the facility and its staff are licensed. You can learn a lot from those who have been through the program and they can shed light on the legitimacy of it as well.
How Sober College Can Help – Get Some Peace of Mind
Opiate addiction is scary, but with the right rehab program on your side it can be overcome. By enrolling your child in a treatment program, you can gain some comfort in knowing they are in the best hands possible and on their way to sobriety.
Sober College provides many young adults with the tools they need to achieve sobriety through an individualized treatment program designed to address their unique needs. If you are ready to start down the road to recovery, give the Sober College team a call at 800.465.0142 or send us a message and we will contact you within 24 hours to discuss your child's unique needs to determine if we are the right fit. Feel free to check out our staff page to get to know our team a little better and learn how dedicated we are to changing the lives of families like yours.
Resources:
https://drugabuse.com/library/opiate-abuse/
https://www.rehabs.com/about/insurance-for-addiction-rehabilitation/
http://hms.com/preying-on-the-vulnerable-sober-home-fraud/