Opioids are pain relievers made from opium, which comes from the poppy plant. When used properly, they're extremely beneficial. When abused or misused, the possibility of developing an opiate addiction increases.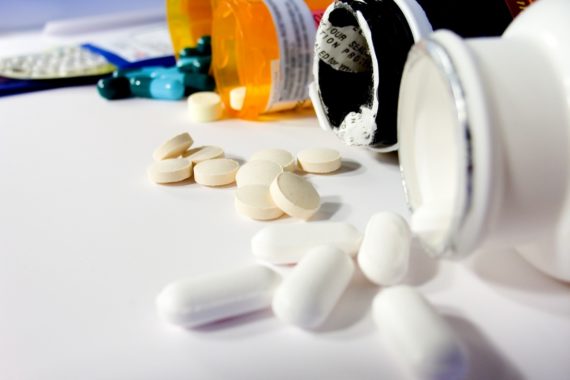 Opiates, such as Oxycontin and Vicodin, are drugs commonly prescribed for moderate to severe pain. They are found in a variety of other drugs including morphine, heroin and codeine. When injected or consumed orally in high doses, opioids can produce powerful highs that relieve anxiety and can easily become addictive.
Opiate abuse, which often becomes opiate addiction, often begins when an individual is prescribed medication and takes it in any way other than how it is prescribed. Opiate abuse is not limited to those who are prescribed medication containing the substance; opioids are an increasingly popular street drug used recreational by a growing population.
Prescription drugs are abused in a number of ways including oral consumption, crushing pills to snort and through injection. Recent changes in the composition of prescription drugs like Oxycontin have made it more difficult to abuse. For this reason, some are turning to more dangerous drugs, such as heroin, to provide the same highs with more instantaneous results. Many report that heroin is easier to obtain and cheaper than prescription opioids.
More About Our Prescription Drug Treatment Program
Signs of Opiate Addiction
Opiate addiction can develop quickly. Due to its highly addictive nature, tolerance builds rapidly and quickly evolves into dependence. As tolerance builds, users must increase their intake in order to produce the same results.
There are a wide variety of drugs containing opiates that can cause a number of side effects. Many side effects are unbearable and are initially not medically dangerous, but as addiction develops and usage increases, many put themselves in danger of developing life-long health issues.
Those who abuse opioids may exhibit any of the following symptoms:
Vomiting
Restlessness
Leg spasms
Muscle & bone pain
Insomnia
Cold flashes
Symptoms of opiate withdrawal are similar to those experienced while using opioids. The severity of withdrawal symptoms is dependent on the length of time a person has abused opioids for or how much they have taken. For many, the symptoms are intolerable which contributes to the continued use of the drug.
Many begin to experiment with more dangerous opioid drugs and the side effects are more damaging. Increased usage of drugs containing opioids, such as heroin, can cause some to lose weight, acquire infections and abscesses or even lead to death.
Are you or a loved one struggling with opiate addiction?
Call 800.465.0142 to speak with an admissions counselor.
Opiate Addiction Treatment Information
Detoxification is a critical first step in overcoming opioid addiction. Medication such as methadone and buprenorphine are commonly used during the opiate withdrawal timeline in order to prevent symptoms from affecting the individual. Detoxification allows users to no longer be physically dependent on the drug; however, psychologically, individuals may still crave it. Stress and other triggers can cause relapse which is why it is important for individuals abstaining from the drug to do so in a safe, stable environment.
Dual-Diagnosis is an important component of treatment as many use prescription drugs to self-medicate for co-occurring disorders. Often, these same co-occurring disorders can drive recovering individuals back into the grips of drug abuse. Individual and group therapy sessions allow young adults to explore other areas that may impact their choices regarding drug use. Our utilization of experiential therapies (https://sobercollege.com/how-it-works/our-treatment-model/clinical/experiential-therapy/) allow residents to take what they have learned in traditional therapy settings and apply it to real world situations. These innovative therapies allow young adults to build healthy responses to stressful situations, both physically and emotionally. Healthy coping mechanisms aid young adults in finding ways to deal with stress without the aid of drugs.
Sources
www.drugabuse.com
https://www.drugabuse.gov/publications/drugfacts/heroin
www.webmd.com
www.drugabuse.gov