Opioids are often prescribed to treat pain following an injury, surgery, or similar event, but the powerful effects of these drugs make them incredibly addicting. Because they are prescribed by medical doctors, many young adults believe they are safe to use. Luckily, treatment can help free an individual of their dependency, and teach them to cope without reliance on dangerous opiates.
We cover the following topics in the guide below. Click to jump straight to the one you want to know more about:
---
Opiates Commonly Abused By Young Adults
Most young adults don't intend to become addicted to opiates. Rather their addiction starts as they follow prescription instructions from their doctor. Common names of highly-addictive prescription opiates include:
OxyContin
Vicodin
Oxycodone
Hydrocodone
Morphine
Percocet
Fentanyl
Codeine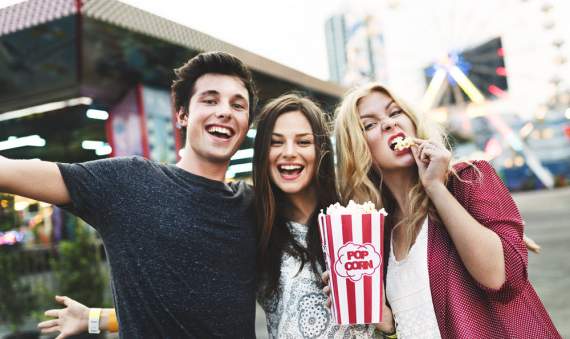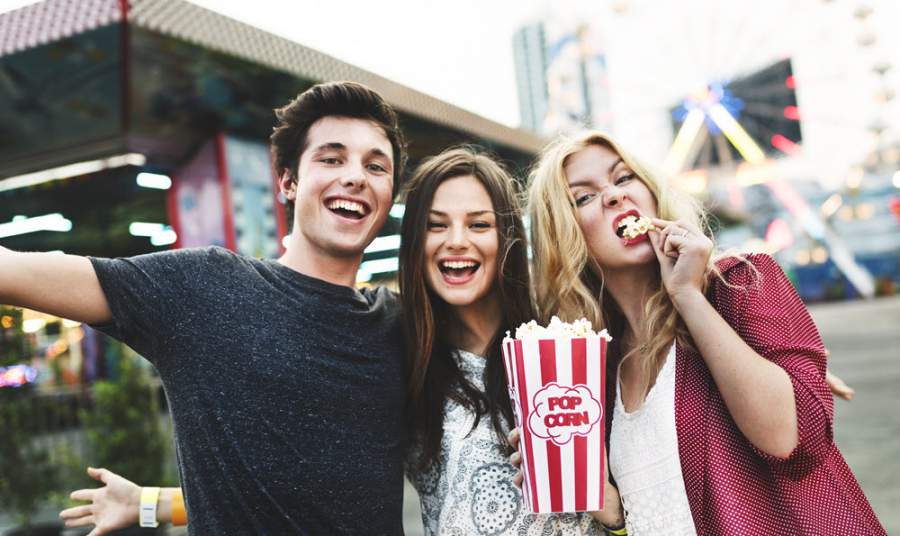 However, once a dependency begins to form, a young adult may attempt to find an equivalent if they're unable to get their prescription refilled. Common names of illegal drugs that provide a similar high and might be sought after by a young adult desperate for a cheaper or more easily accessible fix include:
---
The Effect of Opiate Addiction on a Young Adult's Brain
Opiates work by overriding the nervous system, replacing feelings of pain with incomparable relaxation. Long-term opiate abuse can cause life-threatening chemical and electrical issues within the brain over time including respiratory functions that are in charge of controlling breathing and the heartbeat.
While opiates are prescribed as a solution for physical pain, abusing them becomes even more attractive to those struggling with mental health issues. Young adults are at an increased risk as they are at a sensitive stage in life, learning to cope with new stresses and challenges. The numbing effects of opiates are just as effective for emotional pain as they are for physical pain, but only provide temporary relief until a young adult is able to confront their mental health issues.
---
Opiate Addiction Treatment Options For Young Adults
Addiction to any opiate can be extremely dangerous and can graduate to use of heroin. Misuse of opiates can quickly spiral out of control, making it incredibly important to understand the options available. Depending on a young adult's individual needs, they may require multiple phases of opiate addiction treatment, including:
Detox
Withdrawal from opiate addiction can be incredibly painful and life-threatening, making medically-assisted detox safer and more comfortable for the young adult
May utilize medications like methadone or buprenorphine to minimize the side effects of withdrawal (pain, cravings, etc.)
May last from a couple of days to a couple of weeks
Learn more about our approach to opioid detox
Residential & Inpatient Treatment Programs
Requires a young adult to uproot their life, but removes them from enabling peers and environments where legal or illegal opiates can be easily obtained
Can be more expensive, but provides the safest environment to recover from addiction as staff are present 24/7
May last from a couple of months to over a year
Learn more about our residential rehab for young adults
Outpatient Treatment Programs
Young adults receive support outside of a traditional treatment environment by attending therapy sessions
Timeline can vary based on the individual and their stage of recovery
Young adults are still exposed to enablers and triggers, making it a better option for those who have already attended a residential rehab
Learn more about outpatient treatment as a step in recovery
Sober Living & Aftercare Programs
Helps clients transition from treatment to the real world as they are allowed to go to school or work while continuing treatment programs like group or individual therapy
Young adults must abide by community rules, but otherwise there are no limits on how long a person can stay
Holistic Treatment & Alternative Treatment Programs
Wilderness Treatment Centers
Lasts several weeks and immerses clients in recovery as clients build their own shelters, cook for themselves, and learn other survival skills to support independence With professional staff by their side, clients engage in therapy consistently during the process
Learn more about wilderness therapy as a first step in recovery
---
Features of Successful Opiate Addiction Treatment Centers
Finding the right addiction rehab program is critical to success of a young adult's treatment. There are numerous factors to consider, including the following:
Age-Specific Opiate Addiction Treatment Programs
Makes it easier to discuss issues that predominantly affect specific age groups more than others
Help young adults relate to one another and combat feelings of isolation as they are working through opiate addiction while in similar life stages
Learn more about our unique treatment model for young adults
Long-Term Treatment
While more expensive, long-term addiction treatment is more effective than short-term as young adults have time to practice coping skills that will protect them from relapse
Requires a drastic life change in exchange for a better chance at maintaining sobriety long-term
Learn more about the structure of our long-term treatment program
Opiate Treatment With Both Gender-Specific & Co-ed Elements
Gender-specific therapy Provides a safe space to explore topics that are difficult to discuss in mixed groups
Combined groups help prepare young adults for real life where interacting with the opposite gender is inevitable
Learn more about the male-specific and female-specific elements of our program
Treatment Away From Triggers
While further away from family, treatment far away from home reduces interaction with poor influences and accessibility of legal or illegal opiates
Treatment That Focuses On Mental Health
Dual-diagnosis treatment ensures both mental health and opiate addiction are treated simultaneously to reduce the risk of relapse and help a person manage stressors or triggers more effectively
Gender-specific therapy can help build a community of sober peers who can support one another through shared experiences
Learn more about our dual-diagnosis treatment, which includes neuropsychology, individual and group therapy, experiential therapy and more
---
Intervening In A Young Adult's Opiate Addiction
Opiate addiction may be hard to identify at first because it can start with an actual prescription. It is important to intervene as soon as you suspect there might be a problem. For a more effective intervention, explore our tips for leading an intervention with your child.
Over time a person may come to rely on the drugs to feel normal. As tolerance increases, dependency develops and is often characterized by the following:
Poor coordination or decision making
Drowsiness or slurred speech
Shallow or slow breathing rate
Nausea, vomiting or constipation
Mood swings, physical agitation or abandoning responsibilities
Sleeping more or less than normal
A lack of motivation
Learn more about opiate withdrawal
If a young adult has ever experienced the following symptoms depicting a near-overdose, it is definitely time to seek treatment:
Unresponsive (can't wake) or loss of consciousness (passing out)
Slow, erratic (irregular) breathing, or no breathing at all
Slow, erratic pulse, or no pulse
Vomiting
Constricted (small) pupils
---
Cost of Opiate Addiction Treatment Centers
Many treatment programs work with insurance providers to make treatment affordable for clients. Some even offer low-cost or no-cost options, or a sliding-scale fee that is based on your income level. It's smart to verify your insurance with every program you're considering to get familiar with your options.
While exploring your options, be mindful about fraudulent treatment programs. Often times, these establishments charge insurance companies for "services" and pocket the money, not actually rendering all services. The quickest way to weed out these establishments is to determine if the facility and its staff are licensed.
---
Sober College's Opiate Addiction Treatment For Young Adults
Sober College provides young adults with the tools they need to overcome opiate withdrawals safely, then achieve long-lasting sobriety. Even if you're unsure whether a young adult is dealing with opiate addiction, give the Sober College team a call at 800.465.0142 or send us a message and we will contact you within 24 hours to discuss your situation. Continue reading to learn more about our innovative rehab for young adults struggling with addiction.
---
Resources:
https://drugabuse.com/library/opiate-abuse/
https://www.rehabs.com/about/insurance-for-addiction-rehabilitation/
http://hms.com/preying-on-the-vulnerable-sober-home-fraud/