Is oxycodone addiction threatening to destroy your future, or your college-age child's future? Have you or your loved one tried unsuccessfully to get clean? Opioid addiction is a serious problem that can be difficult to beat, but for many, professional treatment offers hope to these otherwise seemingly hopeless situations.
Oxycodone Addiction on the Rise
In recent decades, the use of opioids like oxycodone has steadily increased. Acquiring an oxycodone prescription is relatively simple, which contributes to it being one of the most commonly abused drugs in the United States. Even for those who can't get a prescription, oxycodone is available through other illegal channels.
Like most prescription drugs, users commonly swallow oxycodone, but they can also chew, inject or snort it. Regardless of how it's administered, oxycodone causes euphoria and pain relief. It interacts with opioid receptors on nerve cells in the brain and increases dopamine levels. With oxycodone use, drug dependency develops easily and rapidly, and long-time use can cause severe physical and psychological effects.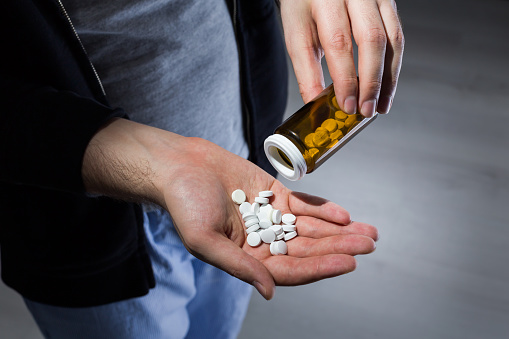 Oxycodone addiction and dependency effects include:
Social isolation or withdrawal
Intense cravings
Increased irritability
Anxiety
Long-term liver damage
Respiratory issues
As with all drugs, the longer the habit continues without intervention, the greater the potential for long-term issues. Addiction is a chronic, recurring mental health disease that causes the individual to pathologically seek the substance and the feelings associated with it. Addiction doesn't go away on its own. It requires continuous work and a commitment to living a healthy, sober lifestyle.
Click to Learn More About OxyContin Addiction
Help for Oxycodone Addiction
Are you a college student struggling to overcome oxycodone addiction but can't afford to take time off from school? Are you a parent concerned about your son or daughter's drug use? In either case, Sober College may be the answer to those questions.
Our unique addiction treatment approach gives young adults the opportunity to receive oxycodone addiction treatment and therapy while completing transferable college courses. At our treatment facility, you don't have to sacrifice your education in order to receive treatment. Through our partnership with Woodbury University, we provide a classroom-type, scientific approach to treatment that gets students on the path to long-lasting, successful recovery.
We offer five specific classes:
Public Speaking
Sociology
Health & Wellness
Creative Writing
Psychology
The Sober College experience includes more than just "talk" therapy and college courses. We also offer experiential courses, such as surfing, rock-climbing, somatic mindfulness, life skills, music, film, and visual arts (studio on campus). Students can also participate in our Community Outreach Program (C.O.R.E.) during their time at our facility. Learning to help and give back to others helps to maintain a long-time commitment to sober living.
Sober College has rolling enrollment, so there's no need to wait until the beginning of a new semester to start receiving treatment. Our "Treatment Team Approach" provides individuals with their own assigned therapist, case manager, and professor. Young adults will receive the individualized care and attention needed to achieve successful, long-lasting results.
Get Oxycodone Addiction Treatment Today!
If you're a parent, don't spend another sleepless night worrying about your child's oxycodone addiction. If you're a college student, there's a future beyond your drug use. In either case, Sober College is ready to fight back against oxycodone addiction.
Have questions regarding prescription addiction treatment for yourself or a loved one?
Call 877.634.7849 to speak with an admissions counselor.