There are people across the United States struggling with OxyContin abuse and addiction every day. In some areas, OxyContin abuse has reached epidemic levels, leading people of all ages to experience serious physical and psychological struggles. Understanding why people develop OxyContin addiction and how it's become such a widespread problem can help lead you toward effective treatment.
How OxyContin Addiction Develops
When used correctly, OxyContin helps patients experiencing mild to severe pain. It attaches to opioid receptors in specific areas of the body, including the brain and the spinal cord, helping to block out pain. Because of it's effect on the body and brain, OxyContin causes many users to experience euphoria. People who continually use to seek that that euphoria end up abusing the drug, and the body begins building a higher tolerance.
Once an OxyContin user develops a tolerance, they'll experience withdrawal whenever they try to stop taking it. While withdrawal symptoms can be incredibly uncomfortable, building up a tolerance doesn't automatically mean someone has an OxyContin addiction. People who become addicted to OxyContin will make unhealthy and risky choices to it, regardless of the consequences.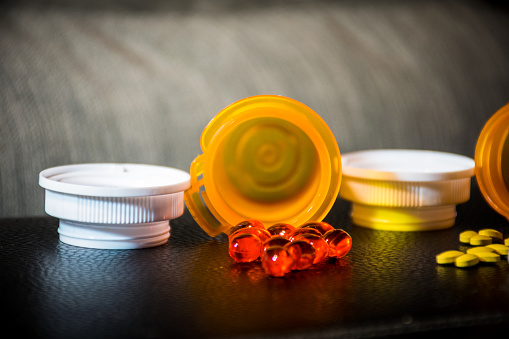 Click to Learn More About OxyContin Addiction Treatment
Understanding the OxyContin Abuse Epidemic
Doctors prescribe OxyContin and similar opiate-based pain relievers to help patients deal with all sorts of aches. Since 1991, opiate use increased significantly. An estimated 76 million people used opiates in 1991, a figure that steadily grew over the years to 207 million users in 2013. Even without a prescription, it's not hard for people to access. In 2012, over 5% of people in the United States over the age of 12 took opiate-based painkillers for non-medical reasons.
How To Treat People Struggling With OxyContin Abuse
Limiting access to OxyContin and other prescriptions won't necessarily stop drug abuse and addiction problems. Some people, especially young adults, will transition to heroin use instead of seeking sobriety. Heroin is seen as a cheaper, albeit unsafe, alternative that produces similar effects to OxyContin. The drug may change, but the problem stays the same… or in some cases, gets way worse.
Going through professional drug addiction treatment is the best and safest way for people to turn away from OxyContin abuse. With the help of professionals and other patients through treatment, young adults are able to work through the withdrawal process, go through rehabilitation, and transition back into the regular world. The right treatment center will provide you with individualized treatment programs and care that designed to help you learn about addiction and how to handle stress in a productive way.
At Sober College, we offer addiction treatment to young adults from all walks of life. Our customized programs ensure the best treatment possible. We offer a wide variety of traditional and unique treatment programs which will help you change and grow. Along with that, we'll help you start or continue your college education to enhance your OxyContin addiction recovery.
Have questions regarding Oxycontin abuse for yourself or a loved one?
Call 877.634.7849 to speak with an admissions counselor.