Prescription drugs are more readily available today than ever before in previous years, which has led to a drastic increase in prescription drug addiction.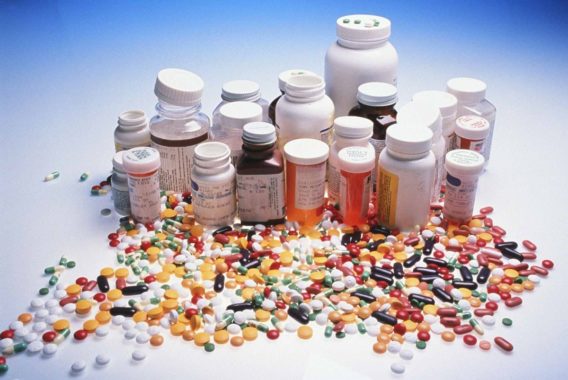 With the increase in availability, prescription drug abuse has grown exponentially. Friends, family members and loved ones often have prescription drugs in their medicine cabinets, making it easier for anyone, especially teens and adolescents, to acquire drugs and abuse them. These drugs are administered through written prescriptions from doctors; however, the misuse of these substances can quickly escalate into addiction. Dosages are written specifically for the individual prescribed the drug and are intended to be taken strictly as they are prescribed.
The most commonly abused prescription drugs are:
Depressants (Valium, Xanax, Nembutal)
Stimulants (Adderall, Ritalin)
In many cases, addiction develops after being legitimately prescribed medication for an assortment of ailments. Some individuals begin to develop tolerances for the drugs they are prescribed and need higher dosages in order to produce the same effects. When they are no longer able to obtain these medications, some resort to "doctor shopping", in which individuals go from doctor to doctor trying to acquire more prescription medication.
The biggest misconception surrounding prescription drug abuse is that because it is prescribed by doctors it is safer to take than any other illicit substances. Many of these drugs are just as addictive and damaging as other street drugs and can often lead to other types of substance abuse. For instance, heroin is derived from the poppy plant just like many other opioids. Abuse of opioids can often lead to heroin addiction as the substance is cheaper and easier to obtain.
Signs & Symptoms of Prescription Drug Addiction
Nearly 2 million Americans age 12 to 17 abuse prescription drugs, making them more commonly abused than alcohol and marijuana. Because there are a wide variety of prescription drugs available, the side effects can vary depending on the substance and the dosage taken. Many develop physical dependencies on prescription drugs and require increased dosages in order to produce the same effects. Many will experience powerful withdrawal symptoms that are both physical and psychological, making it difficult for individuals to discontinue use.
Those who abuse prescription drugs may exhibit any of the following symptoms:
| | | | | | |
| --- | --- | --- | --- | --- | --- |
| Opioids | Confusion | Sweating | Low blood pressure | Decreased breathing rate | Poor coordination |
| Depressants | Drowsiness | Confusion | Dizziness | Unsteady walking | Rapid movement of eyes |
| Stimulants | Weight loss | Insomnia | Impulsive behavior | Irregular heartbeat | High blood pressure |
Often, those who abuse prescription drugs may begin stealing in order to feed their addiction. They may begin forging prescriptions, seek prescriptions from more than one doctor or "lose" them and need more written.
Overdose from prescription drug abuse is climbing steadily. A recent report from Florida offered insight into the growing epidemic, citing 8,500 prescription drug related deaths in 2008. Many of these deaths were the result of mixing multiple prescription drugs or abusing alcohol simultaneously with prescription medication.
Are you or a loved one struggling with a prescription drug addiction?
Call 800.465.0142 to speak with an admissions counselor.
Treatment for Prescription Drug Abuse
Many who abuse prescription drugs develop addictions that produce powerful withdrawal symptoms. For many, going "cold turkey" is not the answer. It is important for individuals struggling with prescription drug addiction to detox in a safe, medically monitored environment to ensure treatment is readily available for any complications that may arise.
Because many addictions to prescription drugs develop from misuse of prescriptions, it is important to diagnosis and treat any co-occurring disorders an individual may have. Prior to treatment, screenings are performed at an individual level to ensure rehabilitation is geared towards the unique needs of each person. Our dual-diagnosis treatment is used to treat substance abuse as well as the co-occurring disorders that may have led individuals into addiction. Therapies for co-occurring disorders help prevent relapse in the future and allows young adults to develop healthy coping mechanisms to minimize the likelihood of abusive behavior in the future.
More on Our Addiction Treatment Model
For many, group and individual therapies, help in overcoming mental disorders, anxieties and other challenges. Therapy allows young adults to connect and relate to peers that may be experiencing similar challenges. Discussion and exploration of common ground allows for the development of emotional intelligence and healthy support networks that can relate to the experiences of one another. Experiential therapies take these experiences a step forward by putting important lessons and skills to test in real world settings. This further strengthens an individual's ability to transition back into the real world and not succumb to the temptation of substance abuse.
Sober College aims to provide effective treatment that provides young adults with the tools they need to lead a successful, sober life.
Sources
http://drugabuse.com/library/prescription-drug-abuse/
http://www.narconon.org/drug-information/prescription-drug-abuse.html
http://www.mayoclinic.org/diseases-conditions/prescription-drug-abuse/basics/symptoms/con-20032471
http://www.narconon.org/drug-information/prescription-drugs.html
http://www.addictionsearch.com/_media/addictionsearch/stock/430_238/prescription_drug_addiction_knowledge_treatment.png