Prescription drug abuse can often be one of the most difficult forms of addiction to address. The prevalence of misuse and widespread availability are a dangerous combination. This, in conjunction with misconceptions surrounding the safety of use, puts many young adults at risk for addiction. Addiction to prescription drugs can even develop unintentionally from using medications that are prescribed, making this form of addiction especially dangerous.
We cover the following topics in the guide below. Click to jump straight to the one you want to know more about.
Types of Prescription Drug Abuse Treatment | Levels of Care
What to Look for in a Treatment Program
Mental Health & Dual-Diagnosis Treatment
How to Intervene on Your Child's Prescription Drug Abuse
Question to Ask to Find the Best Program for Your Loved One
About the Cost of Treatment
Is Sober College the Right Program?
Life-Saving Prescription Drug Addiction Treatment for Young Adults
Prescription drug abuse can be difficult to comprehend. In almost every home across the country, you can find prescription drugs in easily accessible locations. It is not uncommon to find young adults sharing prescriptions with friends to "help" them, and many believe that because a doctor prescribed the drugs, they are safe for anyone to use.
Drugs like Adderall, OxyContin, Xanax, Ritalin, Valium, Vicodin, and Codeine syrup (cough syrup) are readily available by prescription and easily accessible in many homes. These drugs fall into numerous categories and have different side effects, but the reason for misuse is often the same: they are used to get high, or they are used because they are believed to have positive side effects.
Prescription Drug Abuse Treatment Options
Treatment for prescription drug abuse will vary greatly depending on the type of drugs abused. Treatment may include any of the following and some additional things to consider: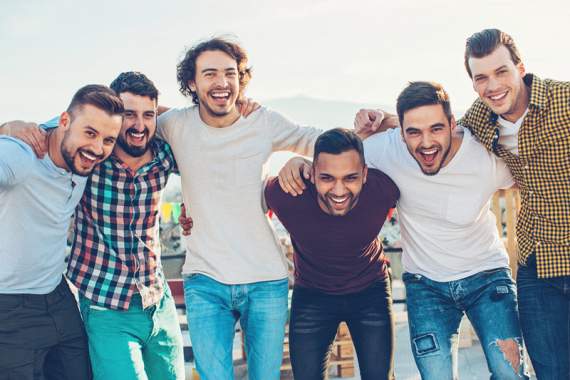 1. Detox
Medically-assisted detox can ensure your child has a safe and comfortable detox experience.
Depending on the severity of addiction, detox may last anywhere from several days to a couple of weeks.
2. Inpatient & Residential Treatment Centers
Inpatient/residential treatment can last anywhere between 90 days to over a year.
Clients are provided with a safe environment to focus on their sobriety with others who share the same goals, but being away from home may be difficult.
Clients have 24/7 care from professional staff who can support them at a moment's notice.
3. Outpatient Treatment Programs
Outpatient treatment is a more cost-effective approach to treatment. Clients meet with a therapist or support group regularly to maintain sobriety.
Clients may continue to encounter stressors, triggers, and enablers that discourage sobriety.
Clients may not be able to focus on their recovery as deeply as someone in inpatient treatment.
4. Sober living & Aftercare
Sober living communities allow clients to have jobs, work on their education, and live independently with a safe, sober home to return to.
Sober living communities often allow clients to stay connected to the recovery community and continue engaging with services to maintain sobriety.
5. Holistic Programs & Alternative Treatment
Holistic treatment is often used in conjunction with traditional therapeutic practices.
While these approaches are beneficial to recovery, they do not function well as standalone treatment options for addiction.
Alternative therapy options encourage clients to explore their interests and find new, healthy ways to cope with stressors, and can be incorporated into everyday life.
6. Wilderness Therapy Programs
An immersive first step in recovery that remove clients from familiar environments and force them to focus on their sobriety.
Wilderness programs generally last a couple of weeks and are immediately followed by treatment.
These programs remove clients from their comfort zones and allow them to develop life skills, independence, and confidence in their abilities.
Prescription Drug Addiction Rehab Centers: Important Characteristics
Identifying what characteristics are most important to you can help you narrow down the search for a rehab facility. This may require you to consider factors such as:
1. Age-Specific vs Treatment for All Ages
Age-specific treatment can make it easier to relate to peers and establish a support network thanks to shared experiences and similar outlooks.
Mixed age groups can expose clients to viewpoints and ideas they may not have otherwise encountered.
Combined age groups can make it harder to open up and express oneself, which may increase feelings of isolation or loneliness.
Learn more about addiction treatment specifically for young adults.
2. Long-Term Programs vs Short-Term Treatment
Long-term treatment is proven to be more successful in helping clients maintain sobriety and helps them develop skills to keep it up independently.
Long-term treatment may require a person to be away from loved ones for a greater period of time, but it provides a safe place to focus on recovery.
Short-term treatment can help clients achieve a foundation for sobriety and return home sooner.
Short-term programs may not provide all of the same benefits of long-term treatment because of time constraints and they may not develop all of the tools needed to maintain sobriety.
3. Gender-Specific Treatment vs Co-ed Treatment
Gender-specific treatment can create a safe space to discuss sensitive topics and can help build a support network of peers who easily relate to one another.
Addiction affects people differently based on gender. Some issues may be difficult—or impossible—to discuss in combined groups.
Combined groups may be able to provide unique perspectives that might not be explored in gender-specific groups.
4. Geography: Stay Close or Travel Far from Home
Being far away from home removes the influence of enabling peers and environments and increases exposure to new viewpoints and approaches.
Not being close to home can make it difficult for family and friends to stay connected.
Staying close to home can make it easier for loved ones to be involved and may have financial benefits.
Ensuring your Child's Prescription Drug Addiction Treatment Includes Mental Health Care
A large percentage of those who struggle with addiction also struggle with a co-occurring mental health disorder. This makes it critical to consider mental health treatment in conjunction with prescription drug addiction treatment for numerous reasons: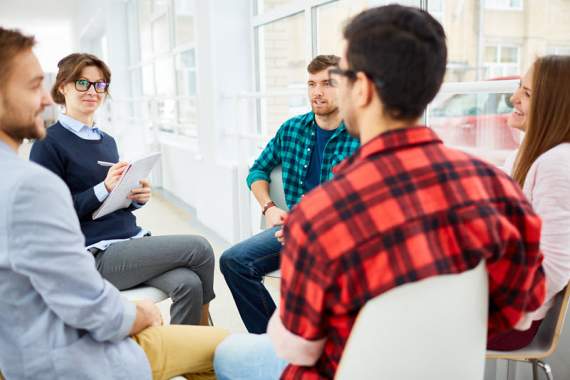 Addiction and Mental Health Must be Treated Cocurrently: Dual-Diagnosis Treatment
Dual-diagnosis addiction treatment can help address the underlying causes of addiction and ensures mental health conditions are equally treated.
Clinical treatment ensures clients get in-depth physical and mental care which may include drug testing, nutritional plans, and therapies designed to address the unique needs of each individual.
Healing the Addicted Brain Through Education & Passion Development
Treatment often includes an educational component to help clients stay sober and protect themselves in the future.
Clients participate in activities that help them explore new areas of interest and develop passion and excitement for sober activities while simultaneously gaining insight into how their behaviors may contribute to negative patterns.
At What Point does your Child's Prescription Drug Abuse Require Intervention and Treatment?
Sometimes it can be difficult to tell when prescription drug use evolves into addiction, especially when the drugs are being used as prescribed. There are many cases in which people use prescription medications and do not become dependent on them.
Prescription drug abuse can become dangerous quickly. In some cases, it can lead to abuse of other illicit substances. While it may be difficult to detect, it is important to intervene as soon as you realize a problem may be developing. The sooner you can address addiction, the more likely you are to stop it before it escalates out of control. An intervention can help with this process. When planning an intervention, you should consider the following tips:
Include close friends, family members, and loved ones
Practice what you want to say before the actual intervention occurs
Pick a location where the subject cannot easily leave the conversation and make sure it's at a time of day in which they are the least likely to be under the influence
Be aware of your body language and make sure it is warm and inviting
Do not get involved in arguments or heated debates
Be prepared with the next steps. This could mean getting them into treatment or having consequences in place if they do not accept help.
How to Choose the Best Prescription Drug Rehab Center for your Child
There are many options available when evaluating rehab facilities, which makes it critical to identify which features are most important to you and your child. Even if you cannot visit in person, exploring some of these topics can help you better understand what you can expect from the program and if it fits your child's needs. Some questions to consider may include:
Is this a long-term or short-term program?
Are treatment plans individualized?
Is this an age-specific or gender-specific treatment program?
Does the program utilize dual-diagnosis treatment?
Is there a minimum amount of time required to stay in the program?
Is there a maximum allotted time to stay in the program?
Does the treatment program utilize holistic approaches?
Do clients develop life skills and independence through practice?
Is there an opportunity to explore interests and passions?
What is the living situation?
Are there opportunities for educational or vocational advancement?
Are staff on-site 24/7?
Discussing some of these topics can also give you insight in other ways. When talking with representatives of the program, do you feel comfortable? Are you being treated as an individual? How you feel when interacting with the program can also give you a sense of how it may feel for your child. You can also ask to be connected to families who have been through the program as well. They can serve as testimonies to the effectiveness of the program and its legitimacy.
Paying for your Child's Prescription Drug Rehab
One of the biggest challenges many face in choosing a recovery program is determining how much it may cost. If you search online, it is more than likely that you will not find a definitive price listed. This is because costs can vary from person to person depending on numerous circumstances.
Costs can range depending on the type of program, the location, the size of the facility, and the duration of your stay. For instance, inpatient treatment programs tend to be more expensive because they typically require longer stays and include housing, food, and cost of amenities. Other treatment programs have low-cost or no-cost options to ensure clients still have access to the treatment they need. Some have even introduced a sliding-scale fee that is based on income levels.
While exploring the potential cost of treatment, be aware that there are fraudulent establishments as well. You can usually identify the frauds by asking if the facility or staff members are licensed. Many programs deliver partial services until they can no longer receive payments from a particular client. Insurance providers are then billed for services whether or not they are rendered and the money is pocketed. Visiting facilities in person, speaking with parents of clients who have been through the program, and meeting the staff can also help you identify if a program is legitimate or not.
Find Out if Sober College Can Help your Child Win Their Battle Against Prescription Drug Addiction
With so much to consider, it can be difficult to take the first step, but the consequences of addiction can be scary, making it imperative to find the perfect fit in treatment for your child. Just think – with the right facility by your side, you can rest easy knowing your child is in good hands receiving the best treatment available. Sober College can help lift the weight from your shoulders and start down the road of recovery.
If you're ready to stop worrying about your child's well-being in the middle of the night, give the Sober College team a call at 800.465.0142 or send us a message and see if our program is a good fit. If you don't hear from us immediately, you will within 24 hours.
Continue reading to learn more about how our long-term program specifically for young adults can help your child find their passions again, and help you finally be able to sleep.
Resources:
https://www.rehabs.com/about/insurance-for-addiction-rehabilitation/
http://hms.com/preying-on-the-vulnerable-sober-home-fraud/