You may know Adderall from its prescribed use for the treatment of attention deficit hyperactivity disorder (ADHD). Although physicians presently consider the side effects of Adderall acceptable, this changes when individuals abuse the drug.
Two Legal Forms of Drug Availability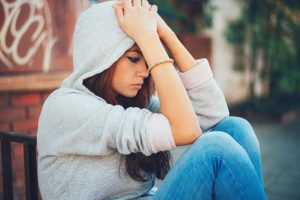 Doctors typically prescribe Adderall for two primary reasons: ADHD and narcolepsy. Typically, those with ADHD benefit from the extended release form. Patients requiring it for narcolepsy take the instant-release product instead.
In either case, common side effects of Adderall use include increased heart rate, appetite loss, sleeplessness, and irritability. Prescriptions require frequent patient rechecks as doctors keep an eye on weight loss and blood pressure abnormalities.
Because the drug assists with concentration and energy, teens and college-aged young adults tend to abuse it. On college campuses, it has the reputation of being the "smart drug." Students who have a difficult time dealing with the pressure rely on the drug to maintain their academic standing. From there, it often goes from "just once" to becoming a daily habit.
Side Effects of Adderall When Someone Uses it in an Off-label Capacity
Adderall's abuse potential is high. In countries outside the United States, physicians hesitate to prescribe it, even for ADHD. That said, American doctors continue to write prescriptions. Because several insurance companies refuse to cover alternatives, some patients and their families have no choice but to buy Adderall.
As a result, for those intent on abusing Adderall, it's not difficult to locate. However, even young adults with a legitimate prescription can abuse the drug, as they often increase their doses without talking to a doctor. Doctor shopping, prescription forging, and filling multiple scripts is also common. In other cases, friends may steal pills while visiting someone who has a prescription.
Even though most users will ingest the capsules, some inject or snort Adderall. Injecting or snorting the drug speeds up the effects. Loved ones may not know the side effects of Adderall, but they should take note of changes, including:
Weight loss, which is a natural byproduct of ingesting a stimulant
Inability to sleep, which means that someone may be up at all hours of the night and day
Inability to function without the drug
Anxiety and delusions that occur when someone takes too high a dose (particularly after injection)
Psychiatric symptoms that look like schizophrenia, especially if there's an underlying mental health disorder
Click to Learn More About Types of Addiction
Treating Adderall Abuse
Adderall abuse is dangerous enough by itself. However, individuals who abuse the drug often mix it with other substances such as alcohol. This practice, in particular, is dangerous because the drug covers some of alcohol's intoxicating effects. Additionally, it's possible to suffer alcohol poisoning without realizing it. If you or a loved one need help to stop the drug's abuse, professional addiction treatment at Sober College is the best option.
Depending on someone's health and the typical daily dosage, the side effects of Adderall withdrawal can be life threatening. Examples include severe depression, paranoia, disorientation, seizures, and mania. Once the physical dependence on the drug subsides, the user needs to learn how to live without it. Our rehab for young adults allows individuals to take advantage of various resources, including:
Group therapy
Cognitive behavioral therapy
Family therapy
Dual diagnosis treatment for co-occurring disorders
As part of our treatment program, we also offer college-level courses that are transferable to many institutions across the country. See if your insurance can help you cover rehab costs to help get you or your loved one back on track
Have questions regarding Adderall abuse for yourself or a loved one?
Call 877.634.7849 to speak with an admissions counselor.