Stimulants are drugs — both legal and illegal — commonly abused due to side effects that increase alertness, attention and energy. Unfortunately, they can also cause stimulant addiction.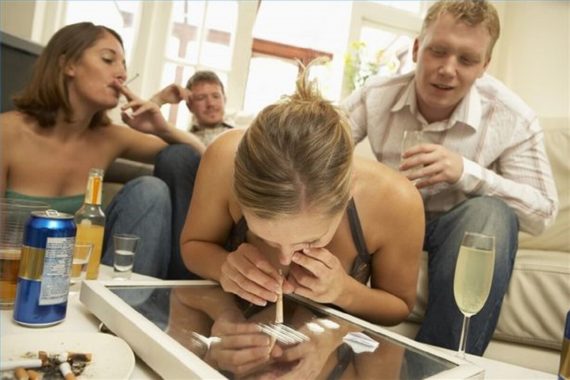 Both legal and illegal stimulant drugs are highly addictive, and while many people are aware of the adverse effects, stimulant addiction and abuse continues to grow as one of the most common forms of addiction among young adults. Some prescription drugs are classified as stimulants; however, growing awareness surrounding the ease of dependence and addiction development has caused the drugs to be prescribed for only a handful of conditions under close monitoring.
Drugs such as cocaine, crack and crystal meth are stimulants that are highly addictive, resulting in dependency within a handful of uses. The symptoms of use range dramatically and can cause detrimental side effects that can dramatically reduce quality of life. Stimulants produce euphoric feelings almost as instantaneously as they disappear. The side effects of stimulant addiction vary greatly from person to person and often require medical intervention to properly address withdrawal symptoms and other complications that may arise.
Prescription Stimulant Addiction
Prescription stimulants, such as Ritalin and Adderall, are often prescribed to treat individuals with attention-deficit hyperactive disorder (ADHD). The drugs produce a calming effect on those who struggle with ADHD and are taken daily in tablet or capsule form to improve symptoms of the disorder along with thinking ability and social interactions. With ADHD diagnoses increasing, prescription stimulants can be found in many households, making them more accessible and easier to abuse than many other illicit substances.
Adderall and Ritalin Signs and Side Effects
When taken in any way other than how it was prescribed, prescription stimulants can be incredibly addictive. Stimulants often produce side effects such as suppressed appetite, increased alertness and attention, causing the drugs to be frequently abused for weight loss or performance enhancement. Many believe that taking stimulants improves a person's ability to learn and is often abused as a "study drug". While this belief is widespread, studies prove that students who abuse prescription drugs actually have lower GPAs and poor academic performance compared to those who do not use them.
How Are Prescription Stimulants Abused?
Prescription stimulants can be abused in a variety of ways. While some may ingest higher quantities of pills or tablets, others may crush and snort pills or mix crushed pills with water to inject in order to produce greater highs. When taken through alternative routes and in higher doses, prescription stimulants can cause levels of dopamine in the brain to rise rapidly. This increase causes feelings of euphoria, but also produces chronic withdrawal symptoms, such as fatigue and depression. Abusing stimulants through means of injection can put users at risk for other dangerous complications, such as blocked blood vessels due to insoluble compounds in tablets.
Are you or a loved one struggling with stimulant abuse or addiction?
Call 800.465.0142 to speak with an admissions counselor.
Illicit Stimulant Drugs
Some drugs, such as cocaine and methamphetamine, are classified as stimulants as well. These stimulants are powerful, causing users to feel the overwhelming effects of the drugs within a short period of time. These potent drugs cause addiction to develop within a few uses and produce intense physical and psychological effects that vary from individual to individual. While prescription stimulants are equally dangerous, these illicit substances can cause irreversible damage.
Cocaine and Methamphetamine Abuse Signs and Side Effects
Drugs like cocaine and meth are manufactured illegally and cause bizarre, erratic behavior. Long-term use of these drugs can cause severe damage to the heart, nervous system and respiratory system. In cases of meth abuse, users may develop body sores, decayed teeth (also known as 'meth mouth') and suffer from brain damage. Due to its varying ingredients, such as antifreeze and battery acid, meth addiction is extremely dangerous. Cocaine can also be cut with other household products, making each batch unknown and risky. Even without overdosing, cocaine can cause death with just one use due to its lethalness.
Side Effects of Stimulant Addiction
Stimulants negatively impact mental functioning as well as physical health, causing a number of detrimental side effects. Users often experience increased paranoia or feelings of hostility. In some cases, stimulant drugs can cause delusions, hallucinations and homicidal or suicidal thoughts. These side effects not only put users at an increased risk to engage in dangerous behaviors, but also put those around them in danger as well.
Stimulant addictions can cause a number of physical side effects to develop including:
increased blood pressure, body temperature and heart rate
decrease appetite
Interrupted sleep patterns
Some may also experience side effects including:
malnutrition
cardiovascular problems, including strokes
tremors
chest pains
palpitations
vomiting
convulsions
fever
heart failure (This risk is increased by physical exercise)
Withdraw Symptoms and Side Effects of Stimulant Addiction
Even in short-term use, withdrawal from stimulant drugs can cause a number of powerful symptoms that may require medical intervention. Depending on the type of stimulant abused and the length of time it has been abused for, individuals are at risk for a number of dangerous side effects, such as heart attack, seizures and stroke. In addition to these life-threatening complications, increased risk for suicidal thoughts and behaviors also require psychiatric intervention and observation as a method of prevention.
For many, it is important for detoxification to take place in a medically supervised environment in order to alleviate symptoms of withdrawal and effectively treat other potentially dangerous side effects. Once withdrawal is safely completed, it is important to immediately follow with treatment to assist individuals in abstaining and building a life free from the effects of stimulant drugs.
Sources
https://www.sciencedaily.com/releases/2011/06/110621074342.htm
https://www.drugabuse.gov/publications/drugfacts/stimulant-adhd-medications-methylphenidate-amphetamines
https://www.nami.org/Personal-Stories/It%E2%80%99s-Never-Too-Late