Drug use and abuse happens in almost any age group. Teenagers are no exception. Teen drug abuse statistics show that continuous substance abuse can be just as debilitating for teenagers, if not more so because their brains are still developing. If you're a teen struggling with drug abuse, or you know a teenager who is, achieving sobriety is possible with the right professional help.
Teen Drug Abuse Statistics: Common Substances
Even though teen drug abuse statistics show that use declined from 2014–2015, almost 24% of 12th graders reported using illicit drugs in 2015. While alcohol is easily the most commonly abused substance, many teenagers across the United States use other substances for non-medicinal purposes. Some of them include:
While some of these drugs have experienced lower usage rates, it doesn't lessen their impact on a teenager's life. Any of these substances can lead to addiction, poor decision-making, and even death if they continue using.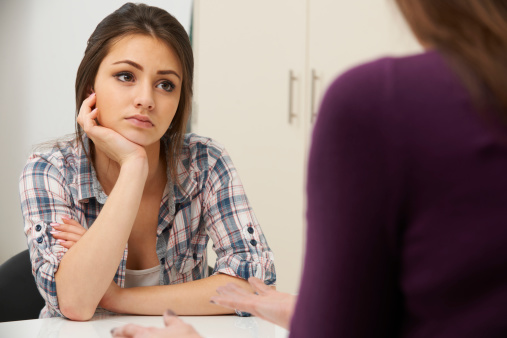 Click to Learn More About Drug Addiction Treatment
How To Spot Drug Abuse Problems In Teens
Drug abuse signs and symptoms will change depending on the substance. Even the most common substances seen on teen drug abuse statistics cause different side effects and withdrawal symptoms. However, there are common behaviors which can help you identify when drug use becomes a problem for yourself or a teenager in your life. Some of these signs include:
Isolating socially
Showing increased irritability
Disregarding Hygiene
Skipping Classes
Changing Eating Habits
Changing Sleeping Habits
If teenagers exhibit any of these signs, it's important to help them seek treatment. One-time drug use likely won't produce these signs, but continuous drug use definitely will. Several signs appearing together can indicate a serious problem, leading to life-altering issues without treatment and taking necessary recovery steps.
How to Stop Contributing to Teen Substance Abuse Statistics
Just because teenagers use and abuse drugs doesn't mean they have to continue. Getting professional help is the key to starting and maintaining a sober lifestyle.
All professional addiction treatment should start with a detoxing program. Medical professionals will help cleanse your body of any residual drug use and allow you to work through withdrawal symptoms while you're trying to recover. Once that's done, you or a teenager in your life will move onto residential care, extended care, and, eventually, start a sober life outside the treatment center. Treatment centers will offer different programs to promote teenage recovery, but there aren't many that will also offer college courses with transferable credits.
At Sober College in Los Angeles, California, we combine our addiction treatment programs with an educational college atmosphere. After partnering with a local detox facility, teens will have access to various evidence-based therapies, art programs and healthy on-site activities. By the time they leave our treatment facility, they'll be ready to start a sober and successful life.
Have questions regarding teen substance abuse statistics?
Call 877.634.7849 to speak with an admissions counselor.