Combating teen drug use can be difficult, and it often seems like there's no perfect solution. Teens' brains are still developing, which makes them more susceptible to drug or alcohol addiction. However, years of scientific research revealed many ways to help curb this issue and get teens quality treatment. Addiction is a progressive disease, and the sooner teens find treatment, the better chance they have of reclaiming their lives.
Understanding Teen Drug Use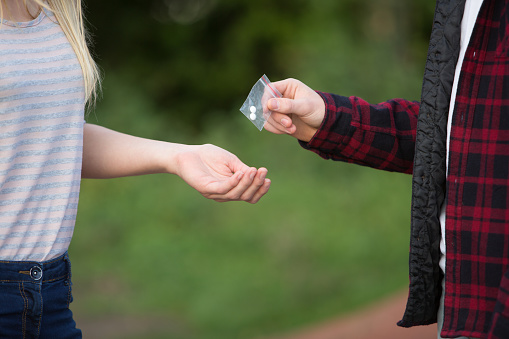 The brain's prefrontal cortex doesn't fully develop until a person is about 24 years old. The prefrontal cortex has numerous responsibilities. Some responsibilities include:
Fear modulation
Impulse control
Self-awareness
Logical decision making
Connection with others
When it comes to behavior, teens are more fearless and naturally impulsive. Their under-developed prefrontal cortexes make it difficult to add space between stimulus and response, meaning they don't always think about their actions' consequences. Even though many programs try to deter teen drug use, many will experiment at some point during teenage years.
Click to Learn More About Rehab for Young Adults
Why is Teen Drug Use so Prevalent?
According to the
National Institute on Drug Abuse
, roughly 4.4% of teens tried Vicodin by 12th grade, and 3.7% tried OxyContin. The percentage of teens who have tried alcohol is much higher than this. It makes parents wonder what's happening, especially since they warn children about the dangers of alcohol and drug use from a young age. One of the primary reasons teens and young adults use is because they believe they're rebelling and showing signs of independence. This is why many teens don't listen to adults at this age.
Teens also get mixed signals about the dangers of alcohol and drug use. Whenever a teen turns on the television or listens to some types of music, many celebrities glorify alcohol and drug use. Teenagers begin to associate drug and alcohol use with fame and money. One of the most common reasons for early drug use amongst teens is that they haven't learned how to regulate their emotions, and using substances seems like the easiest way.
Connection is Key for Combating Teen Drug Use
Another responsibility of the brain's prefrontal cortex is attunement, or how we develop connections. Teens are working on finding their place in the world, and substance abuse inhibits this ability. Many teens struggling from
alcohol
or
drug abuse
don't feel connected to their peers or family, so they use to cope. When it comes to combating teen substance abuse issues, the highest success rates occur when young people surround themselves with peers experiencing similar issues.
At Sober College in Los Angeles, California, we help young people overcome their drug or alcohol addiction while also building toward a better future. We provide residential, outpatient and sober living services, and we also have various
financing options
. While in treatment, clients go through a wide range of treatment methods like experiential and art therapy, which provide young people with creative outlets. Clients are also able to take
college classes
through our partnership with Woodbury University.
The best way to combat teen drug use is through life-changing, evidence-based treatment. Call us today.
Have questions regarding teen drug abuse?
Call 877.634.7849 to speak with an admissions counselor.