What is MDMA? Whether you call it 3,4-methylenedioxy-methamphetamine, Molly, or Ecstasy, it's a dangerous, illegal drug targeted toward teens and college-aged young adults.
What is MDMA? Differentiating the Street Names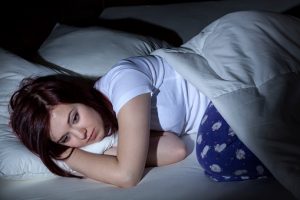 Because MDMA is an illegal drug, there's no standardization. What is MDMA to one dealer is a different substance to another. That said, there are some significant differences such as:
High-dose products sell under a variety of trade names and may contain more than 200 mg of the chemical
Shapes affect street names but don't guarantee uniform dosing or substance inventory
Ecstasy may contain added acetaminophen and caffeine
Products marketed as Molly may also contain sugar
Powdered MDMAs occasionally feature cocaine, 3-MMC and Methoxetamine
Click to Learn More About Our Drug Addiction Treatment
What is MDMA and How Does It Affect the Body?
Due in part to MDMA's various dosages and additives, users can have different experiences. In general, the drug's advertised euphoria persuades young people to try it. As opposed to stimulants or hallucinogens, therapists refer to these products as entactogens. Of course, depending on the additives, someone using the substance may also experience hallucinations.
In its various forms, MDMA directly interferes with serotonin levels, which affect a person's overall mood. A standard dose may cause increased euphoria and deeper connection to those around users for about three hours. Music, colors, scents, and touch stimulate the senses and heighten the experience. When the substance wears off, serotonin levels reach unusually low concentrations, which results in dangerous emotions bordering on depression.
What the Dealer Won't Tell You
Taking MDMA has inherent risks. Often, when users ask dealers about the drug, some of them may know about certain side effects, but not about the risks associated with taking the substance. They may mention nausea and sweating, but fail to mention that MDMA interferes with anti-depressant medications, worsens dehydration, and causes allergic reactions.
When the body temperature increases too much, users can experience hyperthermia and subsequent death. Someone trying to cool down may drink too much water and subsequently fall victim to hyponatremia, which is also fatal. MDMA also exposes the link to norepinephrine, which is the neurotransmitter that causes heart rate and blood pressure to spike suddenly.
Is It Addictive?
In the right—or wrong—set of circumstances, the drug can carry a high addiction potential. It artificially transforms a typically shy person into a social butterfly for a short time. Although it does so at a potentially life-threatening cost, some younger adults use it again and again. Others require drug addiction treatment because of the addictive additives.
For example, MDMA with high cocaine content may lead to a secondary addiction. After all, what is MDMA if not a sum of its parts? When someone takes the drug with others such as marijuana, alcohol, or cocaine, therapists have to differentiate the types of addiction during treatment.
Overcoming MDMA Addiction is Possible
Because of MDMA's target market, finding an effective rehab for young adults is vital. Sober College in California specializes in helping individuals between the ages of 18–26 overcome substance and addiction. Our staff uses several beneficial approaches, including:
Dual diagnosis treatment to help those with underlying mental health challenges, which allows for treatment of both conditions
Gender-oriented treatments to take into account the different reasons men and women have for using MDMAs
Life skills training to learn effective coping strategies and increase productivity
Residential treatment that provides 24/7 supervision and safety while beginning recovery
Cognitive behavioral therapy to enhance the success of counteracting traits, which support addictive tendencies
Have questions regarding MDMA abuse for yourself or a loved one?
Call 877.634.7849 to speak with an admissions counselor.