Due to the fast-acting nature of these medications and their, at times, pleasant side effects, even those who are prescribed the medication may find themselves misusing the drug. Ease of access and perceptions of safety can put your child at risk for misusing Xanax and other similar medications. They can get these drugs from their friends or even in your family's home, and may quickly find themselves struggling with addiction. Intervening and helping your child get treatment for Xanax addiction is critical in helping them regain control of their life and live up to their potential
We cover the following topics in the guide below. Click to jump straight to the one you want to know more about.
Types of Xanax Treatment Programs | Levels of Care
What to Look for in a Xanaz Treatment Program
Mental Health & Dual-Diagnosis Treatment
How to Intervene on Your Child's Xanax Abuse
Question to Ask to Find the Best Program for Your Loved One
About the Cost of Xanax Treatment
Is Sober College the Right Program?
Types of Treatment for Xanax Addiction Recovery
There are several phases of treatment for Xanax addiction that your child may need to undergo depending on their situation. This may include: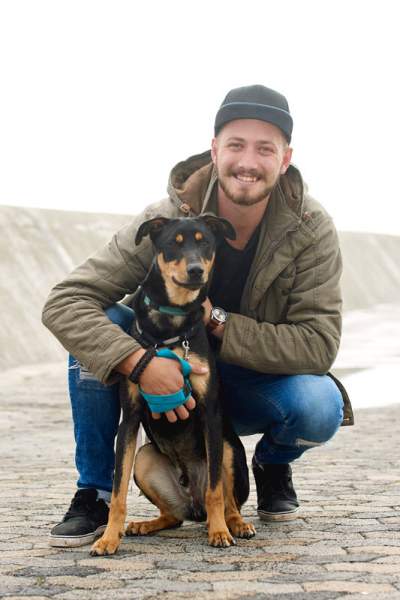 1. Detox
Withdrawal symptoms may start within hours of stopping use and can last for several days
Withdrawal symptoms may be uncomfortable or even life-threatening in some cases
Medically-supervised detoxes are safer and recommended over cold turkey methods
Detox usually serves as stepping stone to transition into recovery
2. Inpatient or Residential Treatment
Can last from a few months to over a year
Requires clients to live at facility to focus on recovery
Provides clients with safe, sober environment to receive treatment and develop life skills to support sobriety after treatment
May be difficult for some as it requires them to leave home and other drastic lifestyle changes
Explore more characteristics of residential rehab centers
3. Outpatient Treatment Centers
Allows clients the ability to live at home and maintain a job while attending therapy
Has a more flexible timeline and can adjust to clients' schedule
Clients may still be connected to enabling peers and environments that threaten sobriety
May not provide the resources needed to develop life skills that support sobriety
4. Sober Living & Aftercare
As long as clients remain sober and abide by community rules, they can stay as long as they like
Provides a safe, sober home to return to while adjusting to life after treatment
Strengthens connections to sober communities and allows clients to continue receiving treatment
Usually follows completion of treatment program
5. Alternative Treatments & Holistic Care
Recommended as a component of treatment for addiction
Provides therapeutic benefits through practices that can be used in everyday life
Some practices such as meditation and yoga can be utilized throughout life for any purpose
Should not be used as a standalone form of treatment for addiction
Wilderness Therapy Programs
Innovative way to begin a recovery process through several weeks of engagement
Encourages clients to develop confidence and life skills through learning survival skills
Provides therapy while encouraging self-reflection by removing outside influences
Usually serves as introduction to recovery and transitions into a more traditional treatment program
Evaluating Xanax Addiction Rehabs: Options to Consider
As you explore treatment options for your child, you will find numerous rehab centers. It can be overwhelming trying to determine which programs would best suit your child, but there are options to consider that may make the choice easier:
1. Age-Specific Treatment vs All Ages
Combined age groups can introduce your child to unique viewpoints and provide support from others who have "been in their shoes"
Age-specific treatment, however, may make it easier to discuss topics that may affect a particular generation more strongly than another
While combined age groups can introduce new perspectives, they can also inadvertently cause feelings of isolation due to an inability to relate to others
Check out additional resources around the success of rehab for young adults
2. Long-Term Treatment Programs vs Short-Term Treatment
Long-term addiction treatment tends to be more effective at equipping clients with the tools needed to manage sobriety
Long-term options can also be difficult because they require more drastic lifestyle changes, which includes leaving home and giving up employment
Short-term rehab can help a person get back home sooner, but it may not equip them with the tools needed to stay sober
Short-term rehab may be better from a financial standpoint.
3. Gender-Specific Treatment vs Co-Ed Programs
Gender-specific treatment creates a safe space to discuss sensitive topics that affect a particular gender more predominately
Substance abuse affects men and women differently, and gender-specific treatment can address these differences more effectively
Combined gender groups can help introduce unique viewpoints and ideas to discussions, but may make it difficult to discuss certain topics
4. Geography: Stay Close to Home or Go Far Away
Being far from home can help remove the influence of enabling peers and environments by providing a fresh slate
Being far from home may be stressful for some and can make it more difficult for loved ones to visit
Staying close to home may make it easier for family to stay connected and may potentially have financial benefits
Staying close to home could make it more difficult to cut ties from triggers and enablers
Xanax Addiction and Mental Health: The Most Important Criteria
Xanax is used to treat mental health conditions, but misuse can exacerbate symptoms. Mental health care is often a major component of addiction treatment because of drugs' impact on the brain. Treating one without the other almost guarantees a relapse, making it vital that all conditions receive proper care and treatment.
Addiction treatment should include both a clinical and dual-diagnosis component. While the clinical component addresses the effects of addiction on the brain through nutrition planning, drug testing, and other monitoring, dual-diagnosis ensures underlying mental health conditions are adequately treated. This can help equip clients with healthy coping mechanisms and methods of dealing with stressors that do not resort to substance abuse.
Additionally, experiential therapies are utilized in addiction treatment to provide real-world context for therapy. Clients participate in fun and engaging activities that have a therapeutic component to them. This allows clients to see how lessons learned in treatment can apply to real-world situations while simultaneously discovering new interests that can improve quality of life.
At What Point does your Child's Xanax Abuse Require Treatment?
Xanax abuse may be difficult to identify because it can develop from a legal prescription. Once you notice changes in your child's behavior, it is important to start a conversation. If your child becomes dependent on Xanax to feel "normal," it can indicate that addiction is developing.
It may be difficult to start these conversations with your child for numerous reasons. They may become defensive, or you may be worried that you will push them away, but getting help for your child must supersede all of these concerns. An intervention is an excellent way to open a dialogue and introduce rehab to your child. To improve the successfulness of your intervention, keep the following in mind:
Be sure only those who are close to your child are involved
Pick a time in which your child is least likely to be under the influence
Choose a location that can help you better control the conversation and prevent them from leaving easily
Prepare ahead of time with your group – determine speaking order and practice what you want to say before the actual event
Know that your child may become defensive or angry and you must not let the conversation be steered off track
Be aware of your body language and make sure you are not sending a different message than what you intend
Be prepared to take action following the intervention regardless of whether or not your child chooses to accept help
How to Choose the Best Rehab for your Child's Xanax Addiction
There are so many rehab facilities available that it can be overwhelming to narrow down the list of options. Connecting with the facilities you are considering can help you get a better idea of how the program works and if it best suits your child's needs. Some questions to consider when discussing options with treatment facilities include: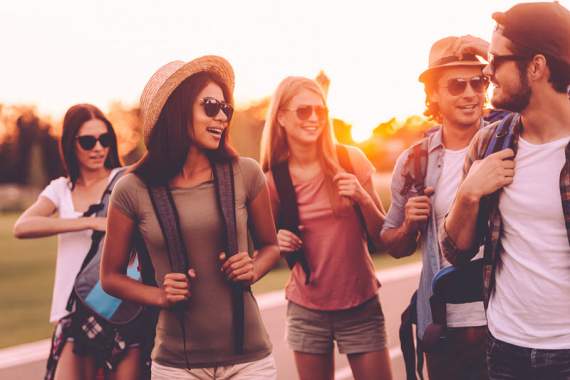 Is it a long-term or short-term program?
Is dual-diagnosis treatment available?
Is the treatment plan individualized?
Is your child required to stay for a minimum amount of time?
What is the living situation?
Is staff available 24/7?
Does the program provide educational or vocational training/opportunities?
Are there age-specific or gender-specific treatment options?
Does the program help your child develop life skills and foster independence?
Will your child be able to engage in experiential therapies?
In addition to how they answer these questions, consider the tone of the conversation and how it made you feel. Did you feel like an individual or a number? Were they genuinely interested in learning about your child's needs and relating it to what they offer? You can further explore the nature of the program by connecting with family members and clients who received services there. They can provide insight into how the program works from first-hand experience and help you determine if it is the right fit.
Paying for your Child's Xanax Addiction Rehab
One of the biggest challenges in finding a treatment program is also determining its cost. In fact, you may never find a price listed online for numerous reasons. This can lead some to believe that the cost of addiction treatment is simply too high and cease search efforts; however, when your child's life is on the line, cost should not be a factor you have to consider. There are numerous pricing options available depending on your circumstances, making it critical for you to reach out directly and discuss your options.
While some rehab facilities can be incredibly expensive, many work with insurance providers to cover some of the costs. If insurance is not an option, there are several low-cost or no-cost programs that offer services to those in need, and some even provide sliding-scale fees based on income level to make it more affordable. Connecting directly with rehab programs you are considering can help provide clarity around the costs of treatment as they can work with you to determine pricing based off your circumstances.
It is also important to connect directly with treatment programs because some that you might be considering could be fraudulent. Although there are numerous legitimate programs available with affordable costs, there are some that may boast cheap prices, but do not operate legally. You can determine the legitimacy of these programs quickly by asking whether or not the program and its staff are licensed. Connecting with clients and their families can also shed light on the program and help you weed out the frauds.
Learn if Sober College is the Right Fit for your Child's Xanax Addiction
Addiction to Xanax and other benzodiazepines can be scary, and finding the right treatment program for your child is critical to their success. Once your child begins their journey in recovery, you can find solace in the fact that your child is working to regain control of their lives.
To find out if Sober College is the right fit for your child, give us a call at 800.465.0142 or send us a message and we will be in touch with you within 24 hours. We can discuss your child's individual needs and provide you with all the information you need to confidently move forward with your child's recovery plan. In the meantime, get to know our addiction specialists by checking out their bios and credentials on our staff page.
Resources:
https://americanaddictioncenters.org/withdrawal-timelines-treatments/xanax/
https://www.rehabs.com/about/insurance-for-addiction-rehabilitation/
http://hms.com/preying-on-the-vulnerable-sober-home-fraud/