Sober College is an age-specific young adult and teen drug rehab center that specializes in the treatment of substance abuse addiction & co-occurring disorders.
Newly sober young adults have a variety of needs that are unique to their generation and must be addressed in order for treatment to be most effective.
Why Choose Young Adult & Teen Drug Rehab at Sober College?
Sober College delivers an integrated curriculum that combines traditional and nontraditional therapies that allow young adults and teens to develop life skills that support a sober life. Through an age-specific lens, teens are provided with therapies that are tailored to their unique experiences, providing them with a well-rounded, balanced approach to achieving sobriety.
"Our program combines traditional & nontraditional therapies to specifically address addiction in teens and prepare them for long term sobriety & healthy living."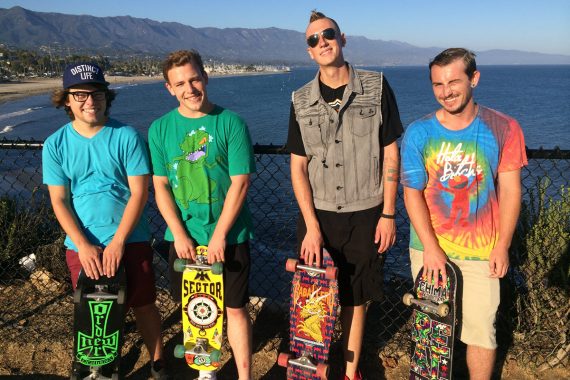 Sober College's treatment model utilizes

Five Core Competencies in order to treat the whole person and not just their addiction.

There are many indicators

as to whether your loved one suffers from substance abuse; Sober College is here to help you navigate the process and get them the help they need.

Sober College creates

individualized treatment plans for each of our clients; this helps us to ensure they receive the help they need in order to create a solid foundation of sobriety.

College and rehab under one roof

is what sets Sober College apart; here, your loved is able to refocus on their academics and make up for lost time.

Our staff is dedicated

to the betterment of your loved one; we have 24 hours staff, therapists, a psychiatrist, neuropsychologist and medical doctor on staff to help your loved one acquire the sobriety they greatly desire.
Have questions about our teen drug rehab program?
Call 800.465.0142 to speak with an admissions counselor.
Our Teen Drug Rehab Treatment Model: The Five Core Competencies
Sober College's treatment integrates multiple facets of life to provide the most effective treatment. Our approach to young adult and teen drug treatment includes what we call the Five Core Competencies. These Competencies are: Sobriety, Life Skills, Emotional Intelligence, Productivity and Fitness. This treatment model is designed to help teens develop physically, mentally and emotionally to enable success in life and in sobriety.
The Five Core Competencies are designed to help young adults who are struggling with addiction to redefine their identities by laying a foundation for success and achievement. Through Sober College's innovative approach to teen rehab, clients are provided with a safe environment to recover from addiction with others their same age. With a minimum 90 day commitment, clients are provided with the time needed to obtain and sustain sobriety long-term.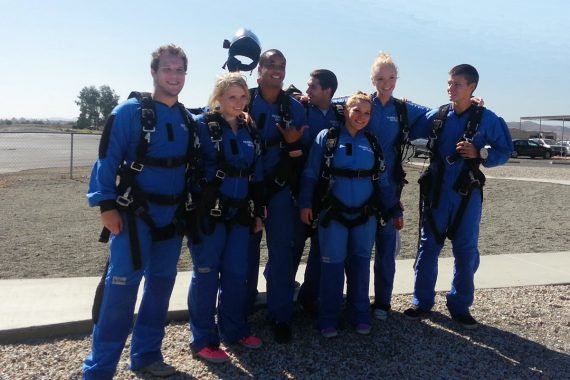 More About Our Five Core Competency Treatment Model
1. Sobriety
2. Life Skills
3. Emotional Intelligence: Clinical Treatment
4. Productivity: Academics and Vocational Training
5. Physical Fitness
Identifying a Need for Young Adult or Teen Drug Rehab
Young adults face unique pressures and experiences that can influence the development of drug and alcohol addiction. In recent years, drug and alcohol abuse has developed into a growing issue, with young adults experimenting with illicit substances at ages as early as 11 years old. Changes in academic performance, friendships and increasing troubling behavior are all signs that can indicate a growing substance abuse problem. Some may become more secretive, lose interest in activities they once enjoyed and lack motivation. Addiction can manifest in a number of ways and can negatively impact both the individual abusing illicit substances and their loved ones. If it is suspected that a loved one is abusing drugs and alcohol, it is important to start a rehab program immediately in order to combat the negative consequences substance abuse can inflict on physical and mental health in addition to relationships.
Telltale Signs of Drug Abuse Quiz
Unsure if your friend or loved one is using drugs or in need of teen drug rehab or addiction treatment? You are not alone. This is why we created the Telltale Signs of Drug Abuse Quiz. Take 5 minutes to answer a few yes or no questions and know if you may want to seek help through a drug addition treatment program for you family or friend.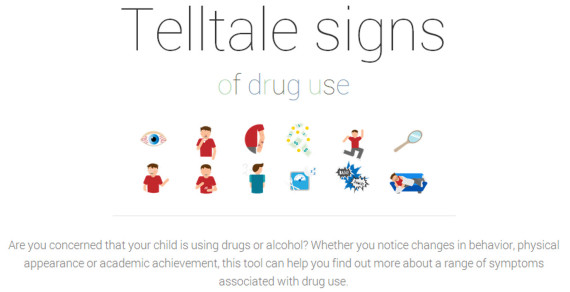 Individualized Treatment Planning During Teen Drug Rehab
Prior to entering treatment, young adults are assessed individually to create a one-of-a-kind treatment plan designed to address their unique histories, experiences and needs throughout the recovery process. Clients have a team of professionals who work closely with them and their families to best serve their unique needs. With an academic coach, neuropsychologist, psychiatrist, counselor, therapist and house manager, each client is supported by staff that addresses all aspects of the Five Core Competencies.
Young adults' and Teens' needs differ from those of adults and adolescents, requiring special attention in treatment. Sober College's staff specializes in teen care and is especially equipped to address the unique needs of our clients. Each client at Sober College has different experiences and influences that affect the development of addiction. In order for treatment to be most effective, their experiences in Sober College are tailored to address their differences academically, therapeutically, physically, emotionally and psychiatrically.
Programs at Sober College are developed to accommodate clients' needs in a way that provides comfort and room for development. Sober College helps each client understand the physical and emotional toll drug and alcohol abuse takes on them and their loved ones in order to create teachable moments to guide them towards success. Together with their treatment team and peers, clients learn to work through struggles and practice the tools needed to obtain sobriety and remain successful in life after treatment.
About Our Individualized Drug Treatment Program
College and Teen Drug Rehab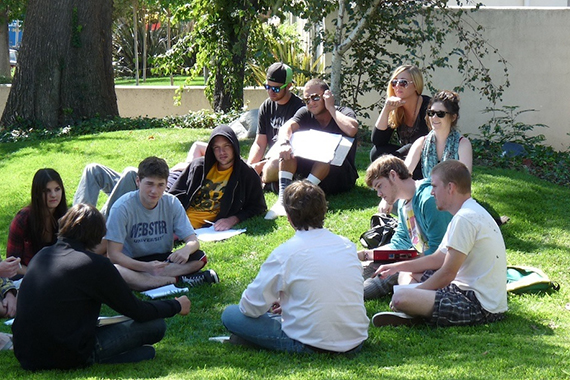 Sober College uniquely combines college and rehab to provide clients with educational opportunities while in treatment. Clients overcome addiction while becoming successful in academic pursuits. Courses are taught on site to provide clients with easy access to professors and assistance throughout the week. Class sizes are small to allow clients to receive more personalized attention and explore their capabilities in a safe environment. Our partnership with Woodbury University, a private, non-profit university, allows clients to earn up to 15 transferable college credits so that they may continue their education after treatment.
Sober College's partnership with Woodbury University provides clients with a unique and important component of treatment. Educational advancement allows clients to develop the ability to see a bright future, motivating young adults to continue exploring their interests and grow as independent adults. Educational achievements allow clients to develop confidence in their abilities and in their futures.
One of the most important components of Sober College's treatment programs is the assurance that young adults will not lose time while working through the recovery process. Clients continue to develop the skills and knowledge they need to become successful, independent, sober individuals. They can explore creative writing, public speaking and health and wellness among other topics that allow clients to become insightful in their recovery and grow as sober individuals. Academic success is one of many avenues that motivate young adults in recovery, building confidence and a foundation for continued success.
More About Our College & Rehab Program
Sober College Staff
A majority of staff at Sober College have multiple years of experience in young adult amd teen drug rehab and addiction treatment and 60% of our staff are alumni from our program. Their experience allows them to relate to our population, helping clients make critical breakthroughs with support 24 hours a day, 7 days a week. As many staff members have gone through the Sober College program, they have the unique ability to utilize their own experiences to help current clients throughout their recovery process.
Our therapists are licensed and specialize in young adult addiction. Our medical doctor, psychiatrist and neuropsychologist on staff come with extensive experience working with young adults and teens struggling with drug and alcohol addiction. Sober College has been helping young adults achieve sobriety for over 7 years. With our experienced staff and unique take on young adult addiction treatment, clients of Sober College have a many resources in treatment that assist them in achieving and maintaining successful, sober lifestyles.