At Sober College we understand that substance abuse is a unique struggle for each individual that battles with addiction.
Our clients have come from different family systems, traveled from places across the country and had experiences unique to them that have influenced their substance use, play a key role in their recovery and contribute to the development of their treatment plan. At Sober College we offer a variety of addiction treatment programs and specialized treatments that meet the unique needs of our clients.
...Read More
Addiction Treatment Programs at Sober College
In an environment designed exclusively for young adults age 18-26, clients are surrounded by peers they can relate to, reinforcing the importance of a strong network that supports and enables sobriety. Sober College takes building a strong, relatable network one step further by offering a substantial amount of unique addiction treatment programs that address a variety of specific needs. These treatment programs address not only the different types of addiction, but also the unique influences that may impact substance abuse behaviors like gender and dual-diagnosis.
Drug Addiction Treatment at Sober College uses the Five Core Competency Model to treat the whole client. Unlike other programs, we work on helping our clients not just get off drugs and alcohol but teach them the tools they need to lead happy, successful and sober lives long after they leave our care. Our comprehensive approach to recovery includes addressing any underlying mental health issues so they have the best chance of success after they leave our care.
Dual Diagnosis Treatment helps clients to identify any mental health issues plaguing them; this helps them see why they sought solace in drug use and to also find alternative ways in which to cope.
Inpatient Treatment allows clients to focus on their recovery in a safe environment with 24 hours support, drug & alcohol counseling, psychiatry, peer support and more.
Residential Treatment at Sober College offers a unique and specialized experience designed just for young adults ages 18 to 26 that incorporates traditional elements of treatment with creative arts, academics, music film and more.
Intensive Outpatient Treatment gives clients the time they need to recovery with the support and guidance of their treatment team. Whether someone is coming from a residential treatment program, wilderness therapy program or inpatient treatment center, our intensive outpatient program is beneficial for anyone looking for long term recovery.
Outpatient Rehab helps clients transition from rehab to the "real-world" successfully. With the support of their treatment team and peers, they can learn the tools they need to stay sober long term.
Men's Treatment Program helps young adult males get honest in their program by creating an environment where they can be themselves.
Women's Treatment Program is uniquely designed to address the issues surrounding our female population.
Show Less.
Have questions regarding a specific treatment program?
Call 800.465.0142 to speak with an admissions counselor.
What Specialized Treatment Options Do We Offer?
Sober College assesses each client's needs prior to treatment to ensure they are provided with the most effective therapies. As an age-specific treatment center, designed exclusively for young adults ages 18-26, we offer specialized and relevant therapies that appeal to the specific needs of our young adult clients. All of our programs are centered around our Five Core Competency Treatment Model which focus on growth and development in sobriety, life skills, physical fitness, productivity and emotional intelligence. This well-rounded and comprehensive approach fosters individual growth and lays the foundations for a happy, sober lifestyle for years to come. Our specialized programs include, but are not limited to, the following: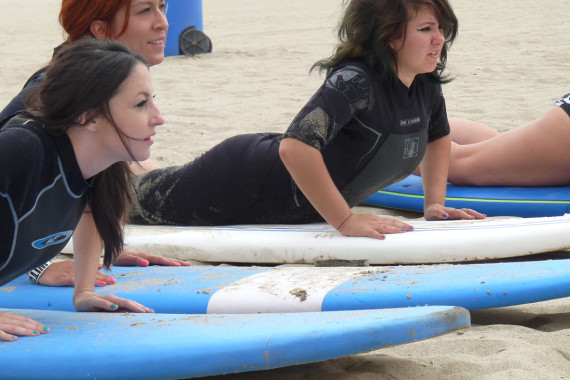 Drug Addiction Treatment
Sober College's alcohol and drug addiction treatment program is unlike any other. Rather than simply assist young adults in achieving sobriety and thrusting them back into the real world, Sober College takes the time to help young adults develop themselves physically, mentally and emotionally. By equipping young adults with the tools they need to live successfully and independently, sobriety is achievable and relapse is minimized. Our focus is not only on achieving sobriety, but also on helping young adults realize their potential and all that is possible through sober living.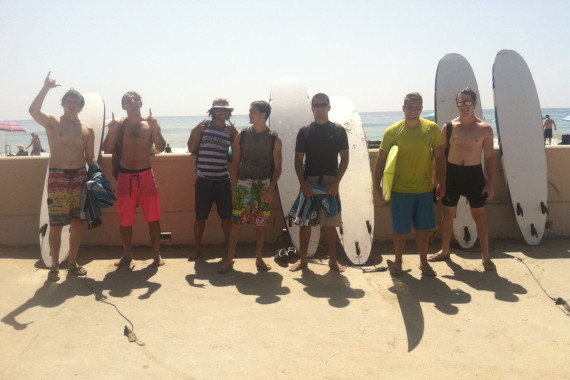 Rehab for Men
Men's bodies are different than women's and cause drugs and alcohol to affect them differently. Recovery in a program specifically designed to address the unique social and biological needs of men ensures they are provided with treatment relevant to their experiences. Surrounded by other young men working towards the same goal, the young men at Sober College build a camaraderie that will support them through challenges and accomplishments.
Rehab for Women
Women's experiences in life vary greatly from men's and often create unique influences on substance abuse. Faced with a different set of challenges and pressures, perceived failure to meet societal expectations can put women at greater risk for mental health disorders such as depression and anxiety. This makes drugs and alcohol seem like an easy way to escape. Women more commonly struggle with body issues, self-esteem and relationship boundaries that must be addressed through a unique female lens.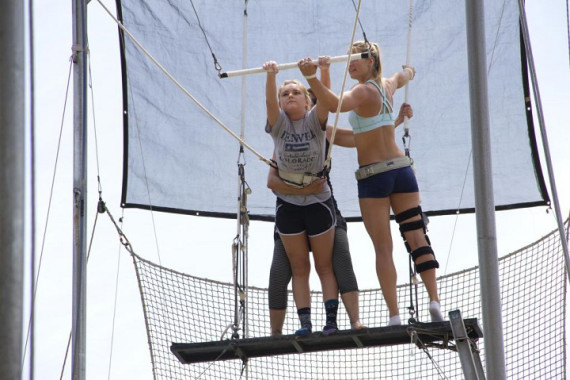 Dual-Diagnosis Treatment
As many as 6 out of 10 individuals who abuse drugs and alcohol also struggle with a co-occurring mental health disorder. Symptoms of mental health disorders and side effects of substance abuse are often worsened by one another and, in order for addiction treatment to be successful, it is important to assess, identify and treat mental health disorders concurrently. Our Dual-Diagnosis Program is designed to address mental health disorders and addiction simultaneously improving the management of long-term, successful sobriety. Clients' treatment is individualized to cater to their specific needs. We offer a number of traditional and experiential therapies to fully address their needs physically, mentally and emotionally. In treating mental health and addiction together, relapse is minimized and clients are more successful in life after treatment.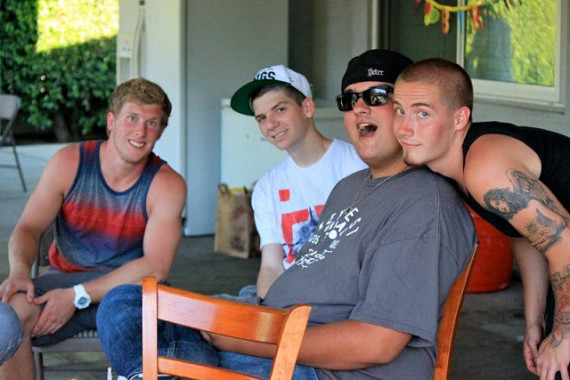 Residential Treatment
Early recovery is the most difficult time for those in recovery from addiction. Cravings are most intense and our bodies need to physically and mentally repair themselves after regular drug and alcohol abuse. Often, during this time, clients will live in a residential treatment program where they can be safe and supported 24 hours a day by staff. Our residential men's and women's programs provide clients with the one-on-one attention they need during this difficult time in their sobriety. Because we work only with young adults our clients receive a customized residential treatment plan that incorporates therapies, creative arts, music and sober fun designed specifically for people their age in early recovery.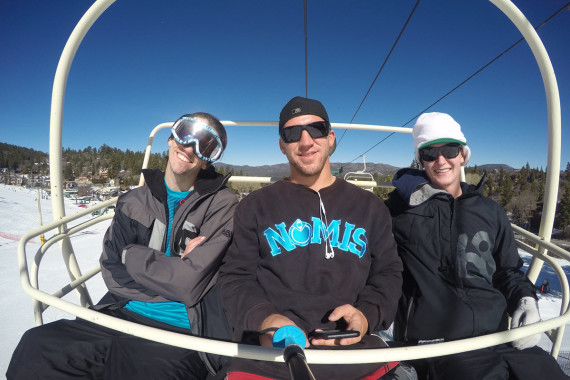 Intensive Outpatient Program
Time is a critical element of lasting recovery. The longer someone is abstinent from all substances the better chance they have at staying sober long term. However, those who struggle with addiction and their families know that that is easier said and done. This is why Sober College has created a program that is designed for stays of three months to one year. Our Intensive Outpatient Program is available for clients who are beyond the need of residential treatment but looking to continue the support, therapy and counseling offered at Sober College. We work to provide comprehensive care to clients regardless of how long they are sober and out Intensive Outpatient Program does that.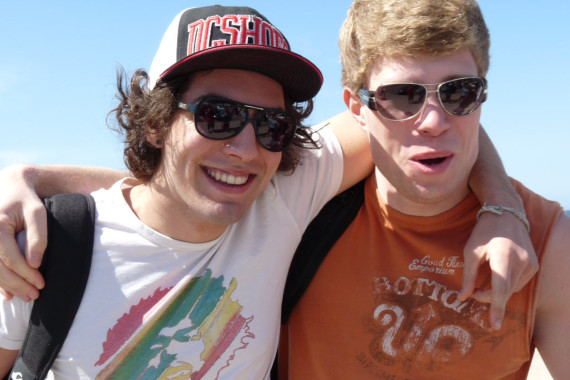 Outpatient Treatment
When a young adult is in recovery from drug and alcohol addiction, they need to learn the tools they need to live a happy successful sober life. if they are leaving an inpatient or residential treatment program, they will need to learn to apply the tools they learned in treatment in the "real-world." outpatient rehab can help with this. Often times, clients in sober livings will participate in intensive outpatient or outpatient rehab so they have support at home, as well as therapy, counseling academic support and more. Our outpatient clients have treatment plans specifically tailored to meet their unique needs to help guide them successfully through early recovery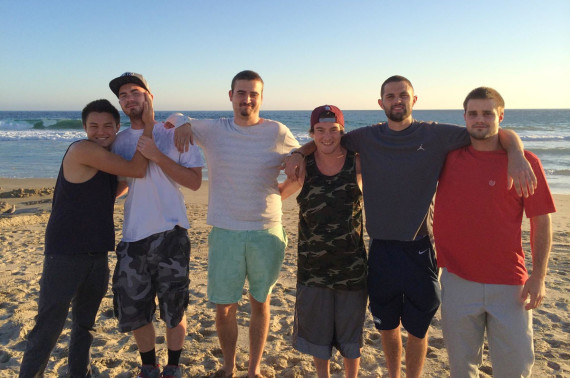 Inpatient Treatment
The National Institute of Drug Abuse states that individuals in treatment for a minimum of 90 days are more successful in achieving and maintaining sobriety than those in 30 day treatment programs. Residential or Inpatient treatment provides young adults with a safe environment to focus on their recovery away from peers and environments that may have previously influenced substance abuse. Our treatment programs are progressive. As our clients move through treatment, they actively take steps towards independent living. Our family-style living environments allow clients to develop working relationships with peers while simultaneously building skills that will help them stay sober long after they leave treatment. With 24 hour supervision, clients of Sober College have a safe, supportive environment that encourages positive progress in sobriety.
The Sober College Difference
Our clients come from different walks of life and their experiences require unique attention throughout the treatment process. In order to provide the most effective treatment, building a foundation that addresses the different experiences that have brought our clients to Sober College ensures our clients are provided with the best opportunity to succeed in their path to sobriety. While our clients participate in a number of traditional therapies, Sober College stays on the forefront of addiction treatment by providing a wide variety of options for the changing needs of young adults, making Sober College a leader in young adult treatment.