Unlike other outpatient drug rehab programs that simply help clients abstain from substances and then discharge them, Sober College offers progressive treatment phases, in-depth assessments and individualized treatment programs and planning tailored to the needs of each client. This helps to help ensure that they are prepared to stay sober and be successful long after they leave our care. Our outpatient drug rehab serves as a transitional step between treatment and independent living, providing clients with continued support and therapies that reinforce the progress made in treatment.
Sober College encourages young adults in early recovery to begin to build a stable environment for themselves through inpatient or residential treatment before entering into outpatient treatment. In residential treatment clients begin to build healthy habits to support a sober lifestyle. As clients move through the necessary steps to make a lifelong change, they develop relationships with peers and staff that support their sobriety. This progressive and comprehensive approach to addiction treatment helps to ensure clients have the tools and skills they need to achieve long term sobriety from drug and alcohol addiction.
"We ensure that each client is prepared to stay sober and be successful long after they leave our care."
Completed treatment already and looking for outpatient drug rehab or aftercare services?
Call 800.465.0142 to speak with an admissions counselor and ask us about Sober College San Diego.
Why Choose Outpatient Drug Rehab at Sober College?
Sober College provides outpatient treatment services at our location in Los Angeles, California, that offer many of the same benefits with lower intensity than residential or inpatient treatment. Primarily offered as a form of aftercare, outpatient drug rehab provides young adults with an individualized plan to continue supporting sobriety through individual therapies, group therapies and education. Outpatient treatment serves as a form of extended care for many clients of Sober College, providing them with resources that are critical to those who have completed treatment who may require additional support as they become accustomed to independent living.
Our outpatient drug rehab program is lower intensity

yet allows clients to connect to the same resources offered in inpatient treatment.

Outpatient treatment enables clients to continue to develop life skills and emotional intelligence,

and better prepare them for life after they leave treatment.

Outpatient as part of aftercare planning

grants clients more independence while providing them with the opportunity to apply lessons learned in treatment in real-world situations.

Outpatient therapies can take place off Sober College's campus,

providing more flexibility to clients.

As an age-specific treatment center,

Sober College is equipped to adapt to the changing needs of young adults and address substance abuse as it pertains specifically to young adults.

Our holistic approach to the recovery process ensures young adults recover physically, mentally and emotionally

from the negative consequences of drug and alcohol abuse. With access to individual therapy, group therapy, academic coaching and continued development of life skills, outpatient provides young adults with many of the same resources that were available in a inpatient treatment environment.
More About Our Outpatient Drug Rehab Program
Clients in this phases of their recovery are attending groups, meeting with their therapist, practicing life skills, working on their educational and/or vocational goals and more.
Sober College recommends that while participating in outpatient rehab services, clients live in sober supportive housing or sober living. Outpatient drug rehab coupled with a sober home encourages clients to physically abstain from drug and alcohol abuse by removing young adults from enabling peers and environments that can discourage sobriety while they work on building a sober life for themselves. The longer one is living in a supportive residential program, the more likely they are to continue maintaining sobriety.
Like all levels of Treatment offered at Sober College, clients that participate in outpatient rehab continuously revisit the components of the Five Core Competencies to assist them in maintaining their successes and sobriety.
More About Our Treatment Model
Have questions about which level of treatment is right for you or a loved one?
Call 800.465.0142 to speak with an admissions counselor.
Progressive Treatment = Successful Recovery
Sober College also offers an extended care program, a form of intensive outpatient treatment that helps ease a clients transition from a more structured primary treatment environment to one that encourages more personal responsibility. Clients participating in our outpatient program are encouraged to live in a sober living home or other supportive living environment. This way they are able to continue to develop their sober community and receive random drug testing and support.
About Our Extended Care Program
Questions about what program would be best for you or a loved one?
Call 800.465.0142 to speak with an admissions counselor today.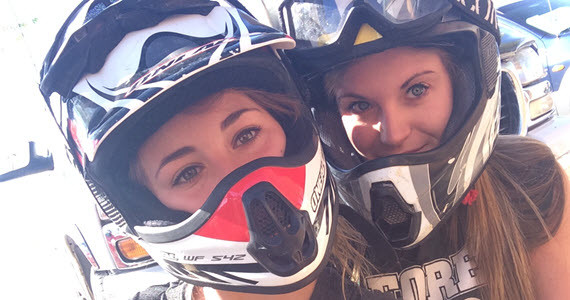 Outpatient Treatment at Sober College San Diego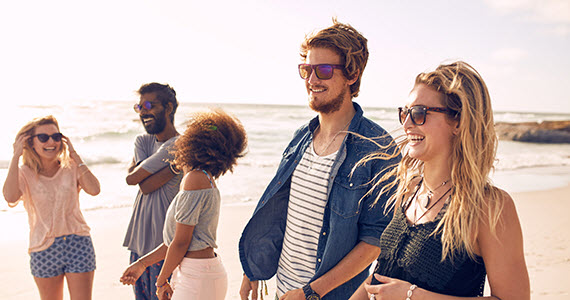 Sober College offers outpatient treatment and aftercare services in both Los Angeles and San Diego. Clients at both locations receive individualized treatment services based on their specific needs. Services offered include individual therapy, group therapy, psychiatry, academic coaching and college classes, life skills training, counseling, community events and more. All of Sober College's programs are based on our Five Core Competency Model and are designed to help clients learn to live life sober.
More About Outpatient Treatment in San Diego
Questions about outpatient treatment with Sober College?
Call 800.465.0142 to speak with an admissions counselor today.
Outpatient Drug Rehab as Aftercare
Sober College primarily offers outpatient treatment as a form of aftercare services. It not only provides young adults with continued support after treatment, but also serves as a more educational approach to the recovery process. Young adults are able to continue living at home, working on their relationships with family members, all while utilizing many of the same options granted through inpatient treatment. …Read More Every experience with addiction varies from person to person and their responses to treatment can vary as well. For some, outpatient rehab can be more effective, granting young adults more independence and the ability to immediately apply the lessons they have learned to their real world experiences. Outpatient treatment is structured similarly to inpatient treatment as it is composed of psychiatrists, doctors, mental health workers and therapists. The team provides young adults with individual therapy, group therapy, recreational activities, educational opportunities, guest lectures and spiritual healing to aid them in maintaining sobriety. Participants first identify their emotional and behavioral patterns, and then engage with an aftercare treatment plan that is most beneficial to their needs. Show Less.
Inpatient Treatment vs. Outpatient Rehab
Sources

http://www.michaelshouse.com/drug-rehab/inpatient-versus-outpatient-drug-treatment/