For many, detoxification (or detox) is the first step in the journey towards sobriety. Sober College provides not only the resources and methods to achieve successful detox, but also a unique treatment program designed to address the changing needs of each individual in our program once they have gone through detox.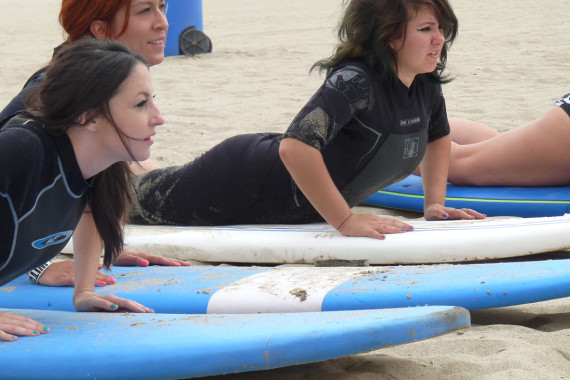 Sober College is a long-term treatment program designed to equip young adults with the tools they need to lead a successful, sober lifestyle. We work with a DHS licensed and certified, and JCAHO accredited detoxification facility and are willing and able to arrange services for clients when necessary. However, even with a successful detox, early sobriety can be especially difficult as the recovery process is both a physical and mental challenge. By engaging young adults in a variety of activities and therapies, our clients are able to relearn how to enjoy life free from the influence of drugs and alcohol.
How Sober College Can Help
Detox is often the first step in reclaiming control of one's life; therefore, Sober College's unique approach to the recovery process minimizes the likelihood of relapse while simultaneously empowering young adults to redefine themselves.
In the beginning stages of recovery,

it is important to understand the necessity of detoxification and what role it plays in your loved one's journey towards sobriety.

While it may seem easier to go "cold turkey"

from drugs and alcohol, Sober College encourages medical drug and alcohol detoxification when necessary to ensure clients safely withdraw from substances.

Medical detoxification provides

areas of support for clients as they withdraw from substances.

The benefits of medical detoxification affect each client

mentally, physically and socially; by withdrawing with doctor supervision, clients are able to begin treatment in better shape than they were when they first arrived.
Have questions regarding detox or other treatment services?
Call 800.465.0142 to speak with an admissions counselor.
About Drug and Alcohol Detox Centers
In treating, it is important to begin with a body and mind free from the influences of substance abuse. Our initial assessment is designed to uncover a variety of needs for clients including whether or not detox services are necessary. In many cases, parents are not fully aware of how heavily their child may abuse drugs and alcohol and are unsure of the need for detox services.
Sober College works with a medically managed sub-acute residential drug and alcohol detox center that can provide treatment at all varying stages of detoxification. With medical supervision our clients are able to detox comfortably while living in a safe and supportive environment. Upon completing their detox, clients are transported back to Sober College to begin the recovery process.
More About the Benefits of Drug Detox Centers
What comes after detox?
Once someone has completed detox at Sober College, we recommended that they attend a residential treatment program where they can be away from their old environment with triggers and around peers who are also sober. Sober College offers treatment programs designed to meet the specific needs of our young adult clients including men, women, dual-diagnosis and more.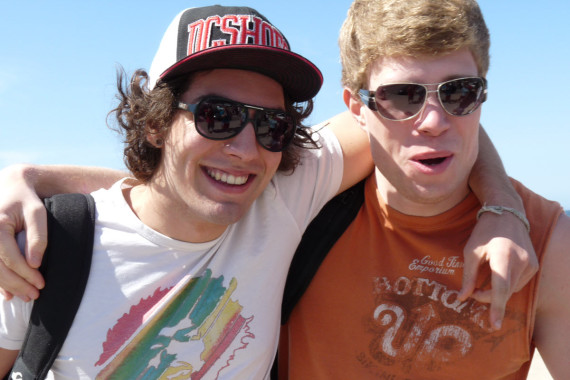 Areas of Support in Alcohol and Drug Detox
Medical detoxification can provide support in a number of ways. In addition to alleviating symptoms of withdrawal, medical supervision can provide a number of resources that set the stage for healthy habits and behaviors to develop throughout the recovery process.
Food

Drug use can suppress the appetite or change eating habits leaving many malnourished and experiencing trouble with sleep, mental health and physical health. In a medically supervised environment, clients are provided with nourishing foods that promote nutrition that helps the body function normally and healthily. A healthy, balanced diet can ease the detox process, providing the body with the nutrients it needs to properly function.

Sleep

Drugs and alcohol can negatively impact the sleep habits of your loved one, either as a side effect of abuse or as a withdrawal symptom. Insomnia is a commonly occurring side effect that can be intensified by anxiety. Restoring a regular sleep schedule can assist in the recovery process, allowing the body to repair both mentally and physically. In addition, medical detoxification provides nutritional supplements and relaxation methods that assist individuals in normalizing sleep patterns. In some cases, sleep aids may be initially used to overcome insomnia, but a supervised environment ensures clients develop healthy sleep patterns that are not dependent on aids.

Mental Health

The detox process can be incredibly stressful for your loved one and withdrawal symptoms can intensify negative experiences in mental health. Detox programs set the stage for the development of healthy outlets for stress and other negative emotions by providing individuals with therapy and exercise. Participating in these forms of therapy allow clients to develop healthy outlets for stress rather than using drugs and alcohol as a form of self-medication. Many may participate in other forms of physical therapy that can alleviate stress. Some may use chiropractic care or acupuncture as a means of relaxation and a way to make the detox process more comfortable.
Why is Medical Detoxification Better?
In detoxing from substances, some may try the "cold turkey" approach in which your loved one simply abstains from using the substance. While some may think this is the most effective means of overcoming addiction, the body may be reprogrammed to reject this method as a result of extensive abuse, responding with painful withdrawal symptoms and increased cravings for the substance removed. Detox from addiction is more than the process of removing drugs or alcohol from the system, it is reprogramming the body to function normally. In many cases, the cold turkey method can cause more harm than good, leading to relapse, binging and increased tolerance. A medically supervised detox provides individuals with a place for their bodies to normalize with resources to support a successful recovery. …Read More Detoxing can produce uncomfortable withdrawal symptoms such as headaches, nausea, diarrhea and sweating. These side effects are often the body's efforts at removing toxins that have been put into it. In some cases, more dangerous withdrawal symptoms may occur, such as seizures, which is why medical detoxification is safer and often critical to the process. In addition to varying, often unpredictable, side effects, detox often causes the body to crave more of the substance it is abstaining from. Prolonged, excessive abuse of drugs and alcohol can cause the body to reprogram itself into believing it needs them to survive. Medical supervision can address this directly and help the body relearn how to function naturally. In addition, medical detoxification can provide additional medicines to alleviate symptoms of withdrawal, providing comfort and ease to the individual. Show Less.
1. Physical Benefits
2. Social Benefits
3. Mental Benefits
About La Ventana Medical Detoxification Center
Often times, detoxification is the first step in the recovery process for those struggling with drug and/or alcohol addiction. Sober College works with the highly respected La Ventana Treatment Programs in order to provide our clients with a continuum of care that meets their needs.
...Read More
Upon arrival at Sober College, clients that need detox will be taken to La Ventana's detox facility in Thousand Oaks, California where they will be evaluated and closely monitored 24-hours a day during this important first stage in recovery. All clients will be seen by the Medical Doctor within 24 hours of admission and supervision is provided by Drug and Alcohol Counselors with extensive professional as well as personal experience in recovery. Unlike many drug and alcohol detox centers, La Ventana offers a high staff to client ratio, which provides space for client detox. La Ventana's ranch-style home provides clients with a safe and serene environment that is conducive to recovery. Detox is provided for the following substances:
Alcohol
Amphetamines
Benzodiazepines
Opiates
Prescription Drugs
Methadone
Suboxone (Subutex or Beuprenorphine)
Polysubstance Abuse
Detox addresses the physical dependency and addiction to substances and allows client to safely and comfortably get off of the drugs and alcohol that are damaging their bodies. However, the true recovery process begins once they leave detox and enter into a residential treatment program. It is there that they learn how to live and enjoy life sober long term.
Show Less.
Sources
http://www.michaelshouse.com/drug-detox/8-things-drug-detox/
http://www.stopyouraddiction.com/detox/how-does-drug-detox-work/