If a friend or family member suspects a loved one is experimenting with drugs and alcohol, it is important to understand the nature of developing addiction and how to identify the symptoms.
Drug and alcohol abuse is a destructive habit that not only negatively impacts the individual physically, mentally and emotionally, but also those around them. In many cases, those struggling with addiction are unable to recognize the damage their addiction has inflicted on themselves or those around them and requires intervention in order to provide them with the treatment they need. For parents, friends, teachers and others, it is important to understand the warning signs of a developing substance abuse problem by understanding what substances are frequently abused by young adults or adolescents and what side effects and consequences arise as a result of abuse. Identifying the possibility of addiction can be a scary, stressful and painful experience, but it is important to approach the topic promptly in order to circumvent the negative consequences of substance abuse and help young adults redirect their futures towards a sober lifestyle.
Addiction Information On The Most Commonly Abused Substances
Drug and alcohol abuse can be found virtually everywhere and it affects many people directly and indirectly. Recent data from the Substance Abuse and Mental Health Services Administration provides estimates surrounding the most commonly abused substances in the United States.
Alcohol
Regardless of age, alcohol is the number one most abused substance in the United States. Alcohol is a legal substance that is more accessible than many other illicit substances. An estimated 81.4% of people who consumed alcohol for the first time were under the age of 21 and nearly 9.3 million individuals between the ages of 12 and 20 are current underage drinkers. Alcohol use is often a centerpiece in many social situations and used to alleviate social anxiety or stress. Heavy drinking and binge drinking are growing problems among young adults and many are unable to identify the warning signs of developing addiction.
Tobacco
Tobacco is a legal, addictive substance that is as readily available as alcohol. Young adults ages 21 to 25 are currently the highest population of individuals using tobacco. Among adolescents between the ages of 12 and 18, 54.6% of those who smoked cigarettes within the past month admitted to also using other illicit substances. With the introduction of e-cigarettes that offer a variety of flavors and the growing popularity of hookah, tobacco is more commonly abused by young adults than many other substances.
Nicotine Addiction in Adolescents
Marijuana
Marijuana is the most commonly abused illicit substance in the United States. Marijuana is most popularly used drug among high-school aged adolescents and is often portrayed as a safe drug with health benefits. Recent moves to legalize marijuana in some states has contributed to the misconceptions surrounding the safety of the drug; however, in many cases, marijuana is often a gateway to other illicit substances.
Cannabis Oil: What is it and how is it different?
Marijuana Addiction: Students on Campus
Is someone you know struggling with addiction?
If a friend or loved one is struggling with alcohol or drugs we can help. We offer a variety of treatment programs for young adult men & women age 18-26 who are struggling with addiction and/or mental illness.
More About the Different Addiction Treatment Programs We Offer
Questions about what type of treatment would be best for your loved one?
Call 800.465.0142 to speak with an admissions counselor today.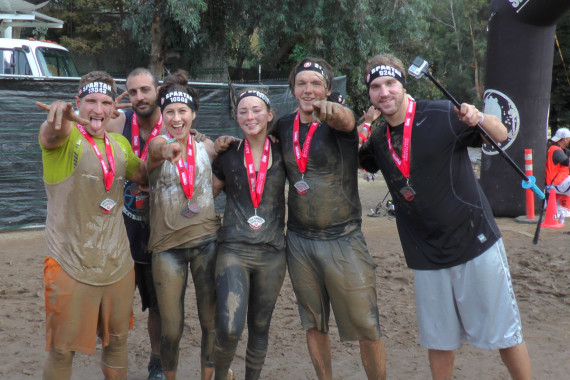 Prescription Drugs
Increased availability of prescription drugs has led to an increase in abuse. Prescription drug abuse has increased exponentially in recent years as painkillers, depressants and stimulants are more commonly prescribed for a variety of ailments. Prescription drugs can be found in virtually any household. When taken differently than as they are prescribed or by anyone other than the individual they are intended for, the side effects of prescription drugs can be just as powerful as many other illicit substances and just as addictive.
Cocaine
Cocaine is a powerful stimulant that is abused by nearly 1.6 million people in the United States. Cocaine is an incredibly potent, addictive substance that produces extreme, short-lived highs followed by dramatic lows. The effects of cocaine cause dependency to develop rapidly and causes dramatic changes in physical, mental and emotional health.
Cocaine Addiction & Cocaine Addiction Treatment
Hallucinogens
Hallucinogens, such as LSD PCP and mushrooms, have grown exponentially. Hallucinogens are commonly abused in club scenes, concerts and parties. Often produced in bright colors and distributed as decorative tablets or dissolving strips of paper, the effects of hallucinogens vary from person to person, making these drugs especially dangerous. Hallucinogens can cause dramatic change in behavior, extreme dehydration and bad trips that can cause individuals to engage in dangerous behavior. In some cases, bad trips may negatively impact an individual for the rest of their life.