Finding an approved school where you can earn the education you need to become an addiction counselor can be challenging. We often hear parents and working professionals who are considering school say, "I need an addiction counselor certification program near me or online. I have limited time and do not want to wait 2 to 4 years and spend thousands before I can start working and earning more." We at Sober College School of Addiction Studies (SCSAS) do not think you should have to give up that much time and money to pursue your career. This is why we have created our program that offers approved addiction counselor certification programs for students across the globe.
A Curriculum Designed to Fit Your Needs
We offer a flexible solution for those who want to go back to school and start working and earning more quickly. Our curriculum is available online and in-class and provides a comprehensive and approved education solution that can be completed in as little as 6 months.
SCSAS courses are available to students through either our in-class hybrid program, located in Los Angeles, California, or through our online program, located anywhere there is internet access. Click the map to the right to view it larger to see where our addiction counselor certifications are eligible.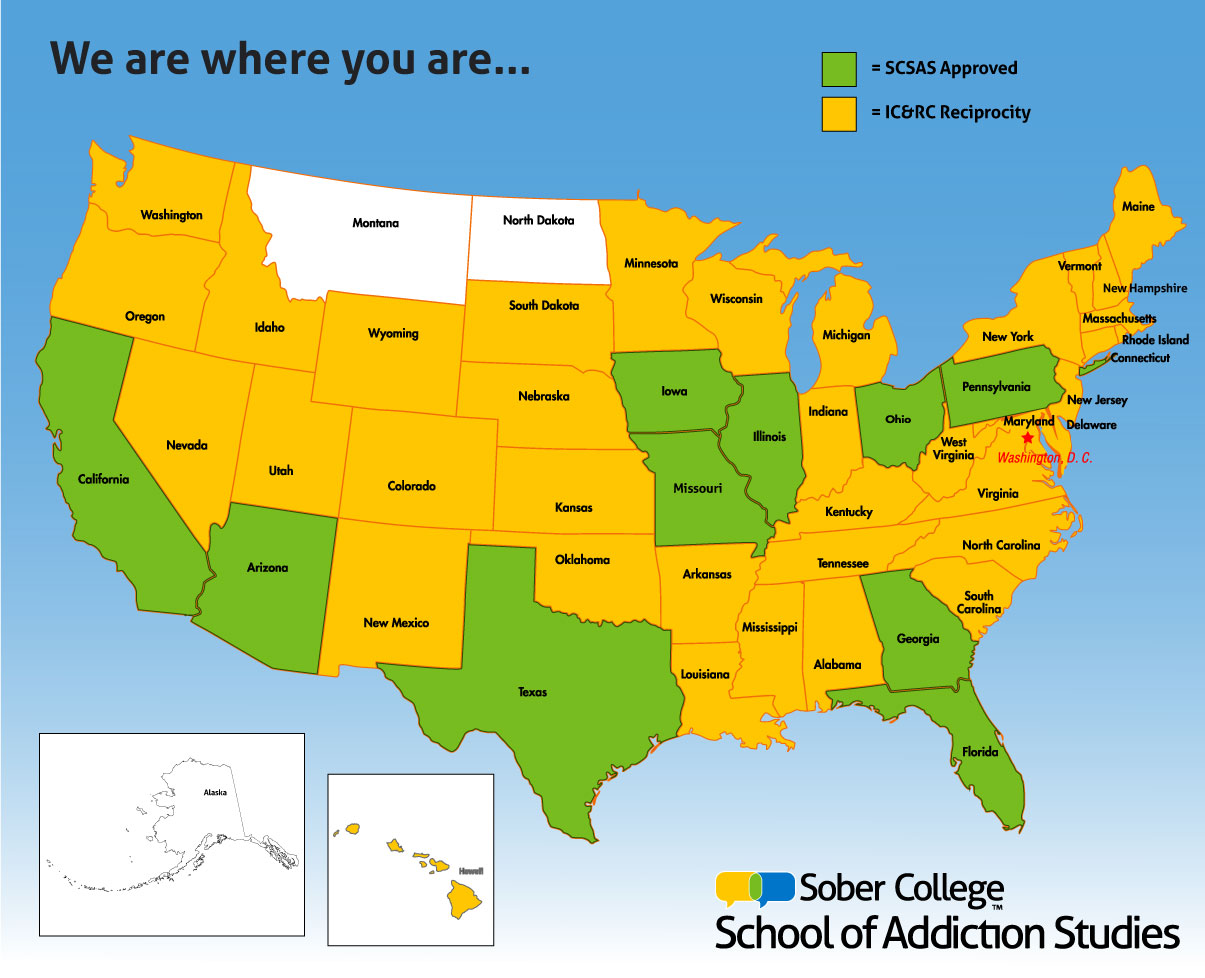 Interested in becoming a certified addiction counselor?
Call 866.615.3276 to speak with an admissions counselor and find out how SCSAS can work for you.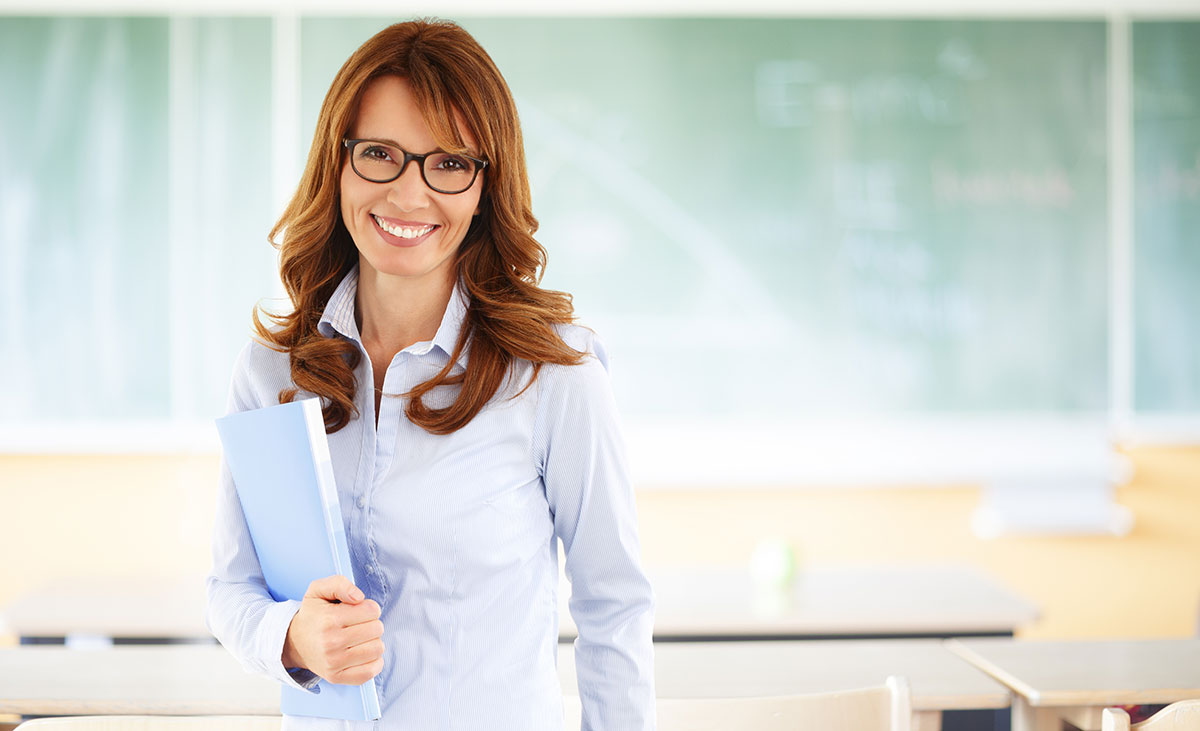 More About Counseling Requirements in Your State
Click here to read more about where our in-class and online options are offered and the Certification Bodies that have SCSAS as an approved education provider. For more information or to ask specifics about your state, call 866.615.3276 to speak with an Admissions Counselor to learn more.

Counseling Requirements by State | Will SCSAS Meet My States Requirements?
Sober College School of Addiction Studies is currently an Approved Education Provider in California, Florida, Connecticut, Texas, Missouri, Ohio, Georgia, Iowa, Pennsylvania and Arizona and is eligible to be transferred between jurisdictions that use International Certification & Reciprocity Consortium (IC&RC) products. This includes 47 states and countries overall.