Sober College School of Addiction Studies (SCSAS) offers a NAADAC and IC&RC approved certified substance use counselor training program that will help you earn the education you need to begin on a rapidly-growing and fulfilling career path in as little as six months. Our certified substance use counselor training program offers students flexibility without compromising academic excellence through a variety of formats and features including self-paced online and in-class formats, rolling admission, and more.
Available online across the country and in-class in southern California, we are NAADAC accredited, and have partnerships with several credentialing boards, as well IC&RC reciprocity. With just a High School Diploma or GED, in most states, you can earn the education you need to become a certified substance use counselor through our curriculum that is tailored to meet the changing needs of addiction treatment professionals.
…Read MoreSCSAS has a strong rooted belief that counseling and recovery can transform and save lives. This belief ensures that all graduates are fully prepared to enter the the field of substance use counseling as successful and competent counselors. Show Less.
A Program Designed to Fit Your Schedule | In-Class Hybrid and Online Programs
Sober College School of Addiction Studies is designed for working professionals. By taking our classes online, or in-class one weekend a month, you can complete 315 educational hours (including practicum hours) in as fast as six months.
In-class/Hybrid Substance Use Counseling Program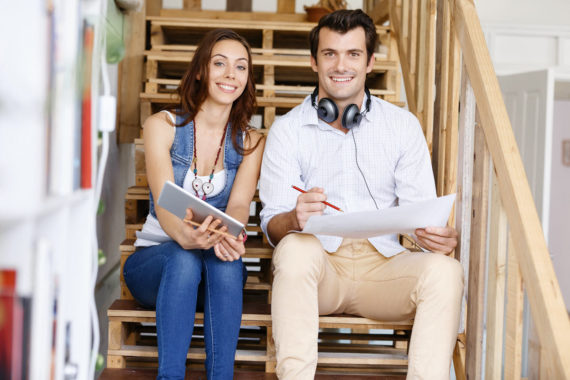 Our In-Class Hybrid Program is perfect for students that would benefit from having face time with their instructor. With benchmark goals, hybrid students complete coursework the month before meeting with their instructor for one weekend (two in-class meetings). The significance of in-class meetings are to review important material, engage in discussions with peers and their instructor, and to prepare for the final exam.
More About Our In-Class Substance Use Counselor Training
Online Program
Our Online Program also offers flexibility and has benchmark goals to keep students on track. There are no in-class meetings with our instructor; however, students engage in weekly online discussions with both classmates and their instructor. This learning format is best suited for students that enjoy making their own schedule as they reach short-term goals and who thrive on continued engagement.
More About Our Online Counselor Training
Questions about which program would work best for you?
Call 866.615.3276 to speak with an admissions counselor.
Additional Benefits of Our Substance Use Counseling Certification Program
Rolling Admission: Don't wait to start on your journey to higher pay or a more fulfilling career. Plan your education around your life, whether that means work, family or other hobbies. Whenever you're ready to start, you can!
Self-Paced: Whether you're looking to finish the education that is required to become certified in 6 months, or if you'd rather take it slow due to other time commitments, the self-paced feature of our program is instrumental in helping you reach your career goal in a realistic and manageable way.
Accessibility of Professors: Our professors have an open-door policy for in-class students, and virtually for online students. Not only do they take pride in ensuring coursework is always reviewed in a timely manner, but they're always willing to answer questions and lend advice, in and out of class. Many are still in the workforce, meaning you can trust their knowledge is up-to-date.
Small Class Sizes: You won't get lost in the crowd at Sober College. Our class sizes ensure you get the attention you deserve from your professors and never feel intimidated to ask questions.
What You'll Learn & How Our Classes Work
The course material for both hybrid and online formats are accessed via Moodle, an online learning platform that provides a personalized learning environment for our students. Since all coursework is submitted on Moodle, students can trust that all completed assignments are organized, secure and visible to their instructor in real time. Moodle also offers time management tools and interactive assignments, catering to the vast needs of students. For online students, Moodle helps provide the student interaction that can sometimes feel left out of online course formats.
...Read More
Our finely honed curriculum focuses on an evidence-based addiction education enabling professionals to provide the highest quality counseling to individuals dealing with substance abuse or addiction. Upon completion of our program, you'll learn things like:
The sociocultural factors that contribute to the use of drugs
The patterns and progression of alcoholism
A variety of counseling approaches, best practices for working with social populations, how to effectively facilitate groups (including family groups) and practical applications of role play
Interpersonal dynamic and potential influence of client behaviors
How to develop a treatment plan based on alcohol/drug history, vocational, cultural, educational background, lifestyle, living situation, medical, strengths and weaknesses
Learn More About Our Curriculum
Show Less.
Is Our Substance Use Counseling Program Right For You?
Our program is designed for aspiring addiction counselors who have a passion to counsel those who are currently suffering from the effects of substance abuse. The perfect candidate for this program has a desire to assist individuals in recovery through identifying behaviors and problems relating to their addictions and then providing support for behavioral change and maintenance of sobriety. You can be located in California, or in any of the states our program is approved in. Explore your state's substance use counselor requirements to see if our program will work for you or contact our Admissions Counselors and they can answer any questions you may have.
The field of alcohol and drug treatment is growing and evolving at an accelerated rate. With the more widely accepted "disease" model of addiction, the demand for addiction treatment along with substance abuse counselors has inflated; therefore serious applicants generally have no issue finding a suitable job.
Even at entry level drug and alcohol counseling positions, substance abuse professionals are estimated to start out earning greater than $42,000/year. Sober College School of Addiction Studies will provide you with the techniques to work with individuals, groups, and families in both theory, and through practical application.
Interested in Becoming a Substance Use Counselor?
If you are interested in becoming a certified counselor give us a call at 866.615.3276 or send us a message to learn if our program could be a good fit for you.
A Program Designed to Fit Your Needs
Our program is one-of-a-kind, taught by real working professionals and designed to fit YOUR schedule. If your goal is to become a substance use counselor, we can help you decide which program option best meets your needs. We understand that going back to school is a big, and often challenging step… we can help.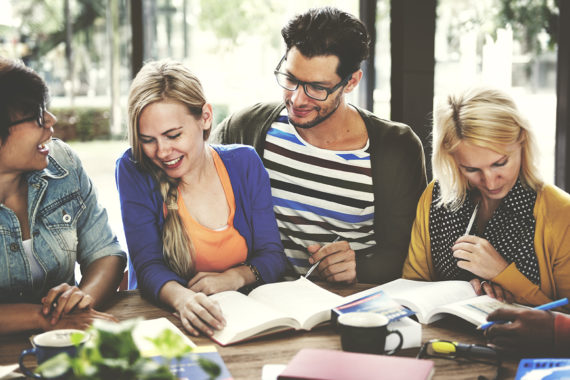 For more information about about becoming a Certified Substance Use Counselor with SCSAS contact us or click the links below and we'll answer any remaining questions you have.