For many young adults, college can be an enlightening experience. Those struggling with addiction, however, might find the experience dangerous. Parties, peer pressure, and normal college life can make it easier to get and use addictive substances. These influences can lead to serious consequences, including long-term health issues and death. Luckily, there are alternatives to college for young adults struggling with addiction to prepare them for a sober, healthy future.
Addiction Treatment Centers Can Be the Best Alternatives to College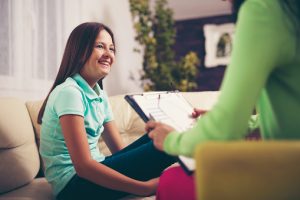 Instead of starting college immediately, young adults struggling with addiction should consider entering addiction treatment. It allows them to work through their personal issues, adjust behaviors, and learn effective coping skills for stresses. Counselors, therapists and their peers in programs can all help young adults face emotional traumas and move toward healthy, sober lives.
Although the United Sates has thousands of rehab centers, very few of them can help young adults effectively. Since young adult minds are still developing, they're going to need to age-appropriate treatment programs. Entering a young adult rehab center will provide them with the programs and peers they need in order to heal properly.
Click to Learn More About Our Young Adult Rehab Center
Alternatives to College That Can Help Young Adults Prepare For Higher Education
There are some treatment centers focused on helping young adults prepare for healthy lives outside of recovery. Along with treatment for addiction, some centers give young adults the opportunity to earn transferable college credits. Teachers and counselors at these centers work together to ensure each young adult is learning and exploring who they are in healthy ways. Sober College is one of these treatment centers.
We offer addiction treatment and college classes to young adult ranging from ages 18–26 on our Los Angeles, California campus. Since our treatment center is designed for young adults, our patients will be around peers striving for the same end goal. Together, these young adults build better lives for themselves and others by working through their personal issues and supporting others while learning and growing.
Have questions regarding alternatives to college for yourself or a loved one?
Call 877.634.7849 to speak with an admissions counselor.