College drinking prevention programs are important because students who abuse alcohol are more likely to develop an addiction than older adults who drink.
Addiction doesn't just run the risk of ruining college careers. It also can affect an individual's relationships, job prospects, finances and future as a whole.
Why College Drinking Prevention Programs Are Important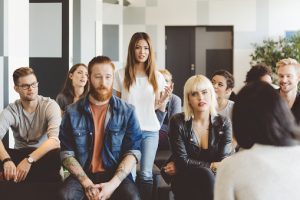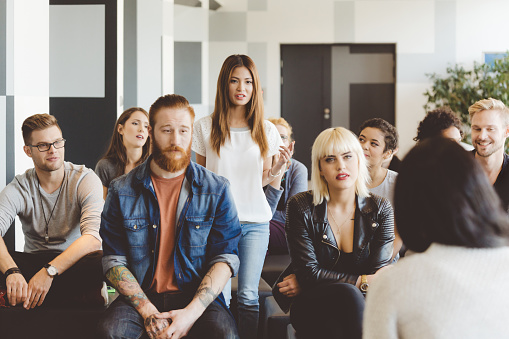 It may seem obvious, but college drinking prevention programs can save lives. Each year, many students fall victim to excessive alcohol consumption in college. In fact, fatal college binge drinking rates have only increased over the years.
Drinking and driving is another dangerous side effect of alcohol abuse. College drinking prevention can dissuade even more students from getting behind the wheel while intoxicated and potentially altering lives—including their own—in the process.
The best programs also explain the adverse health effects of long-term drinking. Examples of health dangers include malnutrition, mental illness and sexually transmitted diseases due to risky sexual behavior while under the influence.
While all of these are serious health issues, mental illness can be especially damaging. It's not unusual for heavy drinking to exacerbate mental conditions such as depression and anxiety.
You may know more college students with drinking problems than you expect. Although these problems may be hidden in the beginning, you can see warning signs of addiction if you look closely. These warning signs can include:
Isolating himself or herself from family and friends
Not participating in activities they previously loved
Sudden increase in drinking or drunkenness
Drinking while alone
Coming up with reasons to drink
What Is Alcoholism? Click to Learn More.
Strategies for College Drinking Prevention
Colleges across the country have programs that promote ways to keep students from becoming victims of their own alcohol abuse. Some of the most common college drinking prevention strategies universities execute include:
Educating students about alcohol's negative effects
Enforcing state laws and college rules about underage drinking
Establishing restrictions against bars and liquor stores near the campus
Increasing support for students experiencing academic, financial and social pressures to keep them from seeking drugs or alcohol as an outlet
Rewarding students and student groups, such as fraternities and sororities, for good social behaviors and reduced alcohol-related incidents
What to Do When Drinking Becomes a Problem During College
If you or a college student you love is having problems with drinking, Sober College in California can help. Our college rehab program in Los Angeles provides students and young adults with effective addiction treatment designed to address alcoholism and other types of addiction. Young adults can take advantage of various levels of care, including:
College students aged 18–26 can get the help they need for alcohol addiction while continuing to work toward their education. Using our unique partnership with Woodbury University, students can continue getting the credits they need while seeking recovery.
Sober College uses a unique team approach. Students will have an assigned therapist, case manager and professor. From the beginning of treatment until completion, they'll be there to guide students and educate them about the science of addiction and recovery. Sober College respects and caters to the students' hunger for knowledge and understanding as young adults.
Through our various therapies and treatment programs, Sober College helps students become fully engaged and invested in healthier, brighter futures.
Have questions regarding college drinking or getting help for yourself or a loved one?
Call 877.634.7849 to speak with an admissions counselor.