When seeking out help with addiction, don't fall for the assumption that there's little difference between rehab programs. A subpar program can complicate recovery.
Gender-Specific Treatments Approach Addiction from a Basic Biological Assumption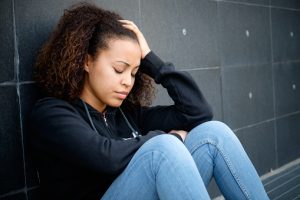 Although society may be moving toward a gender-neutral approach, gender-responsive treatment has proven to be more effective. In reality, addiction affects men and women differently. The same applies to the reasons for taking the substances in the first place. Qualified facilities offering help with addiction should acknowledge that biological differences can be the key to success.
Click to Learn About the Rehabilitation Process
Getting Help with Addiction in Meaningful Ways that Appeal to Your Needs
Another mistake college-aged adults make while searching for addiction treatment is the assumption that all programs work the same. This belief may be true for a variety of rehab facilities catering to adult and executive demographics. However, a program that gears its approach to the younger population can be more effective.
Finding one doesn't have to be difficult. At Sober College in California, we offer a unique treatment approach that caters to young adults. Along with our life-changing therapeutic approaches, we've discovered that reintroducing college-aged adults to academics gives them a new focus to replace prior drug use. Offering transferable college credits or GED prep courses can turn rehab into a time of true healing while also promoting vocational or educational productivity.
Our rehab for young adults hones in on the needs of this demographic and turns them into motivators for sober living. We offer treatment for several types of addiction, including:
Sober College offers additional assistance to a younger demographic and its unique needs. We use universally recognized and evidence-based treatment modalities, including:
Avoid the Pitfalls of Going Through Recovery Alone or Using the Wrong Rehab
Deciding to get help with addiction is a brave step for individuals to take. It's true for an executive at the pinnacle of a career or a high-school dropout who just hit rock bottom. So why squander this courage on a program that does not speak to your needs? For those needing rehab, individualized drug treatment programs can mean the difference between success and failure.
With that in mind, also remember that going through the recovery process alone is never a good choice. If individuals struggling with addiction could just stop using, don't you think they would've done so already? Rather, the physical and psychological forms of addiction are so powerful that it frequently takes a professional intervention.
Have questions regarding help with addiction for yourself or a loved one?
Call 877.634.7849 to speak with an admissions counselor.