Sober College's residential living program provides young adults with various opportunities to develop themselves in a way that no other treatment option can provide. In a traditional inpatient drug rehab clients focus solely on getting off drugs and alcohol. Here they learn the tools they need to live and enjoy life sober long after they leave out care.
Sober College's treatment environments provide clients with structure and support that enables them to recover from addiction in a progressive way. We are able to adapt and adjust each client treatment plan to meet their changing needs as they progress through the recovery process and continue on their path of sobriety. As our clients grow physically, mentally and emotionally during their time at Sober College, their successes and failures become teachable moments that help them grow and prepare them for their newly independent, sober lifestyle.
What Sets Our Treatment Center Apart?
Each client at Sober College receives an individualized treatment program and their own treatment team. Their treatment plan takes into consideration multiple facets of individual history, as well as their initial intake assessments to ensure that each client is provided with most effective therapies and clinical treatments for them. As a leading drug and alcohol treatment program based in Los Angeles, California, Sober College has 24 hour staffing, random drug testing two to five times a week and individual and group therapies to provide constant support to clients. Our one-of-a-kind treatment program combines components of traditional inpatient drug rehab centers with nontraditional therapies to address the unique needs of young adults in recovery from substance abuse and addiction. With access to an unprecedented academic program, clients lose no time by enrolling in an inpatient program, continuing growth that motivates young adults to maintain their sobriety.
"Our one-of-a-kind treatment program combines components of traditional treatment with nontraditional therapies & services to address the specific needs of young adults in recovery."
Inpatient care

at Sober College can be in one of our licensed residential treatment facilities or in our men's or women's drug rehab houses. Clients generally enter our program at this higher level of care and stay in one of Sober College's housing facilities where they have immediate access to their treatment team, staff, academics and counselors for the beginning of theri stay. However the multiple levels of care offered at Sober College allow for long term care which lends itself to longer lasting sobriety.

We encourage families to consider

a residential or inpatient level of care for those new in recovery because they are removed from their negative environment, they build a supportive community of staff and peers and they acquire the skills needed to live happy, sober lives.

Additional benefits of inpatient are

physical, psychological and emotional; from creating a fitness plan and implementing it or having immediate access to their therapist, clients are surrounded by those determined to see them do well in treatment and in life.
Have questions about residential treatment at Sober College?
Call 800.465.0142 to speak with an admissions counselor.
What is an Inpatient Drug Rehab Program?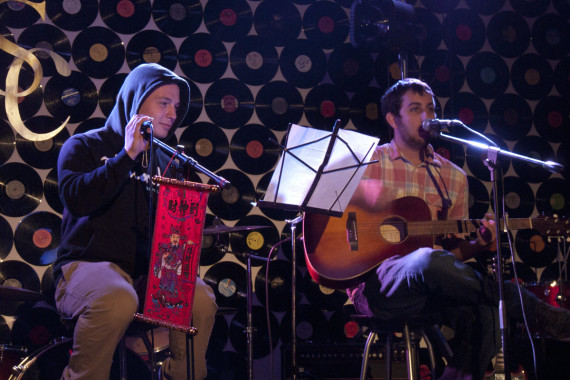 The National Institute of Drug Abuse (NIDA) stated that individuals who are engaged with treatment for drug and alcohol addiction for a minimum of 90 days are more successful in achieving and maintaining sobriety. Unlike many other inpatient treatment centers, Sober College agrees and therefore requires all clients to commit to a minimum of 90 days in treatment. Sober College's treatment programs can accommodate stays of up to one year. Our experience in young adult treatment shows that long-term stays in residential living environments are more effective than other forms of treatment. Our program is specifically designed to teach young adults the life skills and tools needed to achieve and maintain sobriety long-term. The skills developed in treatment help young adults overcome obstacles and develop healthy coping mechanisms to reduce the likelihood of relapse in the future.
Why Choose Inpatient Drug Rehab?
Residential treatment provides young adults with structure that cannot be found in any other treatment environment. Many clients lack structure in their daily lives which may enable the development of drug and alcohol abuse. At first, clients' at Sober College are given a more structured environment. days are filled with therapies and activities to not only help them abstain from substance abuse, but also reengage them in a way that allows them to develop interests outside of drug and alcohol use.
Clients have 24-7 support. One critical difference between inpatient and outpatient treatment is the availability of support. In an inpatient drug rehab center, or residential living environment, clients are surrounded by professional staff 24 hours a day, 7 days a week. This ensures clients have access to assistance at any time of day, minimizing the likelihood of relapse and providing support during critical times.
Young adults are surrounded by their peers. As an age-specific treatment program, clients of Sober College recover with peers of a similar age, sharing common experiences, challenges and obstacles. This environment encourages young adults to develop new, healthy relationships with peers they can relate to. For many, drugs and alcohol may be the only way they know how to relate to others, especially because substance abuse has been seemingly normalized by mainstream media. Young adults develop new relationships whose foundations are not built in substance abuse, providing many with additional support throughout the recovery process.
Clients are able to learn and practice the tools needed for recovery. Sobriety is more than abstaining from substance abuse and reentering the world; it requires life changes that enable strength in overcoming influences that can encourage relapse. Sober College's residential living environments provide clients with the necessary life skills and tools needed to overcome triggers and negative influences through healthy action. Rather than succumbing to stressors and using drugs or alcohol as coping mechanisms, clients learn valuable life skills that can be used in any situation to overcome cravings or other influences that put them at risk for relapse.
Living on-site allows for a plethora of therapy options. Sober College utilizes many forms of therapy to provide clients with support physically, mentally and emotionally. Utilizing traditional and nontraditional therapies, young adults are engaged on numerous levels, providing each client with an in-depth, thoughtful experience. Clients engage in experiential therapies that provide therapy in nontraditional environments. Experiential therapy is innovative in that it allows young adults to see how the lessons learned in therapy apply directly to real world situations.
Read More...
Inpatient Drug Rehab vs Outpatient Treatment
Do you think that outpatient would be an okay first step? Not sure if you or your loved one needs inpatient treatment? Find out more about inpatient vs outpatient treatment and what is right for you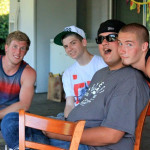 Physical, Psychological, Emotional Benefits
An inpatient drug rehab center provides a variety of benefits that are not necessarily available in other treatment environments. These distinctions often make a critical difference in the recovery process for young adults and support sobriety more effectively in life after treatment.
Physical Benefits
Psychological Benefits
Emotional Benefits
Sources
http://www.michaelshouse.com/drug-rehab/benefits-of-inpatient/
http://www.thecabinchiangmai.com/archive/the_top_10_benefits_of_an_inpatient_drug_rehab#.U27Oml4k9uY