When entering treatment, often times young woman have had difficult or unique experiences that only another woman can understand or relate to. Women are often faced with different challenges than men because of pressure from different societal expectations. Many feel pressure to be caregivers, selfless and nurturing. Perceived failure to meet these expectations can cause stress, depression and put women at risk to develop dependencies on drugs and alcohol to escape. Women's group therapy help our clients address these issues in a safe supportive environment of their peers.
Treating Substance Abuse in Women's Drug Rehab
Women in recovery from substance abuse have unique relationships with family, friends and sobriety that tend to have a profound impact on women's long-term sobriety. Special care and consideration of these influences is essential in helping women develop confidence, healthy relationships and boundaries for continued sober living. For this reason, Sober College has developed a curriculum that allows space for women to address their needs in a safe environment with other women. As many of their challenges can be difficult to discuss in mixed groups, women's group therapy allows women to connect with one another and encourages open discussion of their needs.
Dual-Diagnosis Treatment Designed Specifically for Women
Women who have struggled with drug use and abuse are often in need of emotional support and healing. At Sober College this support is provided by staff as well as peers in the form of women's group therapy, activities, sober fun and more. Through learning to build relationships with women, our female clients can recover and go on to lead successful, sober and happy lives.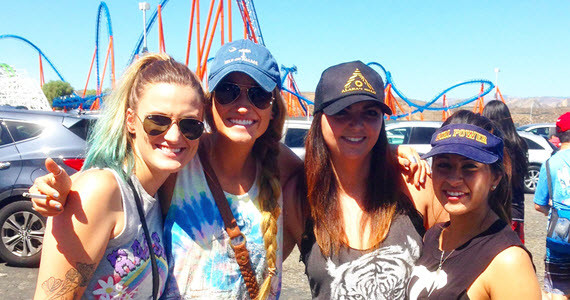 Have questions regarding Women's Specific Rehab?
Call 800.465.0142 to speak with an admissions counselor.
Women's Group Therapy Needs to Address Distinct Differences in Experiences
Women have different experiences than men with substance abuse because of biological reasons and social reasons. Female-specific therapies designed to address these differences is essential to the recovery process. Acknowledging the uniqueness of women's experience is crucial to successful long-term sobriety. The most common themes in women's experiences that are addressed are:
Women with substance addictions are often at greater risk for developing co-occurring disorders such as depression and anxiety.
Due to slower metabolisms, women's bodies do not process drugs and alcohol as quickly as men leading them to experience the affects more dramatically and become addicted more easily.
Since many women often seek help from physicians for their co-occurring mood disorders, they can be under-diagnosed and provided with mood-altering drugs that exacerbate the addiction.
Women tend to abuse substances privately while men are more likely to do so in social settings.
Many women tend to feel higher levels of guilt and shame in regards to their addiction struggles and have a tendency to let this frustration affect personal relationships.
Physical and sexual trauma is more common in women than men and can lead to PTSD.
Women frequently cite loss, failure or the lack of solid relationships as their primary reasons for substance abuse.
Women are less likely to have active support through recovery and more often have substance abusing partners as well.
Female addicts are more likely than male addicts to be single parents and may not enter treatment in fear of losing custody of their children.
About Women's Rehab at Sober College
Many women who come to Sober College struggle with self-esteem issues, relationship boundaries and body issues. Understanding these common themes women experience creates a space for women to discuss topics that predominantly affect them. Our program offers a comprehensive treatment plan that provides specialized treatment to each individual's needs. While catering to these individual needs, Sober College also explores gender-specific therapies that addresses women's issues. The importance of developing healthy relationships with other women in the program is crucial to successful completion for many. By allowing women a safe place to express their concerns, fears and challenges, women are able to relate to one another and empower themselves. Our program is designed to address the Five Core Competencies of the Sober College curriculum (sobriety, emotional well-being, life skills, productivity, and physical fitness) through an essential female lens. Designed by young women, our program promotes strong female community with extraordinary care and gives women the motivation to succeed with appropriate healthy actions.