Sober College offers residential programs for young adult men and women struggling with substance abuse, addiction, and co-occurring mental health disorders. Whether your child requires immediate primary treatment for substance abuse, or is struggling with mental health or emotional issues, our gender-specific, family-style living environments allow them to develop accountability, independence, and confidence.
"Designed specifically for young adults, our drug treatment programs better prepare our clients for long-term sobriety and independent living."
We customize a dual diagnosis treatment program and offer separate male and female treatment programs that address the unique needs and concerns of young men and women..
Through our progressive treatment phases, clients learn and practice new skills and strengthen their communication, which is vital to the development of healthy relationships with peers in treatment, recovery, and life long after they leave our care.
---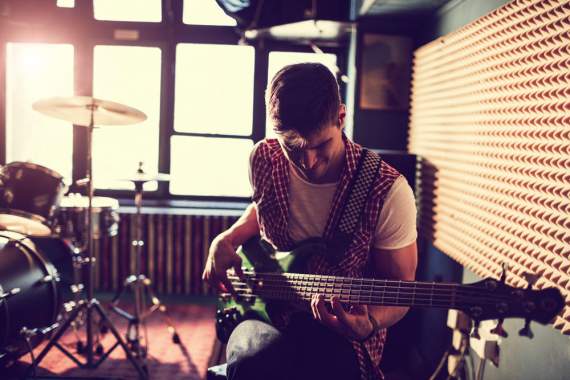 About Our Residential Rehab Facilities
Available housing facilities are located throughout quiet, upper-middle-class neighborhoods in the Woodland Hills, California area, a suburb of Los Angeles. Just 30 minutes from Malibu, our homes are upscale and comfortable and foster a sense of community.
Our Five Core Competency treatment model is designed to change clients' outlook on substance abuse and life. During their time with Sober College's residential program, they'll develop the tools and skills they need to live independent, sober, successful lives. They'll have the opportunity to explore their interests and gain a stronger sense of self and independence in a safe, supportive environment with 24/7 supervision.
---
Talk to Sober College About Residential Treatment Options
Finding the right residential rehab for your child is the first step to giving them a chance at a full and healthy independent life. Give us a call at 800.465.0142 or fill out a contact form to talk with our admissions team to learn whether Sober College is right for them.
Read on to learn more about our unique residential treatment programs and how they can help your child.
---
The Benefits of Sober College's Residential Treatment Program
Unlike other treatment programs that simply help young adults get off drugs and alcohol and then discharge them, Sober College provides clients with the resources they need to achieve successful, independent management of long-term sobriety. By spending more time on-site, they have 24/7-access to individualized treatment under the care of professional staff who prioritize their sobriety, independence, and well-being.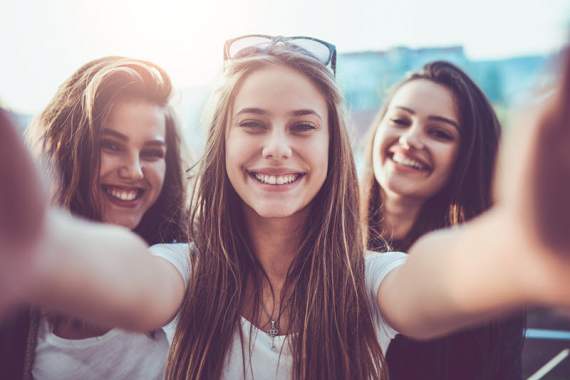 Our program requires a minimum commitment of 90 days, although most clients stay between six months and one year. In that time, they are able to build relationships with other sober young people, which helps strengthen their commitment to recovery.
Through experiential therapies and making use of on-site facilities for creative arts activities, sports and more, our clients find their passions and can take the time they need to build the foundation of a life worth staying sober for.
In addition to round-the-clock access to counselors and medical staff who are committed to your child's sobriety, well-being, and development, Sober College's residential treatment program allows your child to recover without having to defer the pursuit of a higher education. Sober College offers accredited college courses on-site, taught by caring, qualified educators. Your child will also work with a personal academic coach who will help them prepare to transition to a college, university, or vocational institute after treatment.
Learn more about Sober College's one-of-a-kind residential treatment program for young adults:
Experts Specialized in Young Adult Treatment:

Our clinical staff has decades of combined experience working with young adults struggling with substance abuse and mental health disorders. If your child has co-occurring mental health issues, Sober College staff has expertise in caring for young adults with a dual diagnosis to ensure they receive the most effective and comprehensive care possible.

24/7 Staff Support:

Professional staff are on-site to make sure your child feels safe and supported. Round-the-clock supervision ensures we are available to intervene at a moment's notice and to provide support and care when needed.

Random Drug Testing:

Sober College provides a safe environment where your child can recover. Frequent drug testing conducted on-site helps monitor their sobriety and keep them on a clear path to a healthier, happier life.

Part of a Sober Community:

By finding their voice alongside other young adults striving toward sobriety, your child will develop a stronger sense of belonging and community. This unique facet of Sober College's residential treatment program strengthens their support network and minimizes the risk of enabling factors that can be a deterrent to their long-term sobriety.

Progressive Treatment & Developing Skills for Independent Living:

Sober College focuses on helping your child build life skills alongside seeking sobriety, giving them the confidence and tools they need to prepare them for long-term success. Over time, they earn more privileges, allowing for a smooth transition after treatment.

State-of-the-Art Facilities to Develop Constructive Passions:

From our recording studio to our extramural sports teams, Sober College has on-site facilities to help your child gain hands-on experience with pursuits they're passionate about. From music to broadcasting to sports and more, Sober College gives them opportunities to take part in constructive activities that give them a sense of pride while pursuing sobriety.
Recovery Combined with a College Experience
Pursue Sobriety Without Putting Education on Hold:

Our rehab is designed for college students and allows them to take accredited college classes on-site. Your child will lose no time in recovery and can continue to advance their education through accredited college courses taught by caring, masters & doctoral level instructors on-site at our Sober College campus.

Easing the Transition from Treatment to College or a Vocation:

Living in a sober community while attending classes gives your child the college experience without the pitfalls and temptation they may face elsewhere. Armed with educational advancement, your child can enter the real world ready to continue their growth and development.

Personal Academic Coaches:

If your child needs to graduate high school, apply to college, transfer back to their college, or is interested in pursuing a vocational track, a personal academic coach on-staff will help guide them through this process.
---
Sober College's Residential Treatment Phases
As your child's needs change through the different phases of addiction recovery, Sober College's holistic approach to treatment ensures treatment continues to be effective and beneficial.
Learn more about our multi-phased approach to recovery.
PHASE 1: Assessment & Goal Setting (approx. 0-90 days)
Comprehensive Competency Assessment & Treatment Planning.

When applying to Sober College, parents complete a detailed application reviewed by our Executive Team prior to admission. This provides us with background needed to be sure Sober College is the best fit for your child and to develop a customized treatment plan with long-term and short-term goals. Upon admission, each client is assessed in all Five Core Competencies – Sobriety, Emotional Growth, Productivity, Life Skills, and Fitness.

A Personalized Treatment Team.

Using the information from the admission application and intake assessments, your child is assigned a hand-picked treatment team that will stay with them throughout his or her time at Sober College. Their goal is to ensure your child is succeeding in all Five Core Competency Areas.

Achieving Balance & Success.

In order to earn privileges, a client must demonstrate progress in the Five Core Competency areas. This helps ensure that they are learning the tools they need to succeed in the next phase of our program and life after treatment.

24-hour Staff, Awake Overnight Staff & Random Drug Testing.

These elements of our program are consistent throughout the first six months to ensure our community is safe and protected and that your child is progressing along a sober path.
PHASE 2: Implementation & Senior Program (approx. 91 – 180 days)
Beginning the Transition to Independent Living.

Living in an apartment with fewer people allows clients to experience more independent living, similar to life in a college dorm. Clients have the opportunity to take more ownership of their schedules, chore completion, academics, and daily planning. Round-the-clock staff occupy a separate apartment (similar to a Resident Advisor in a collegiate setting) and perform regular checks on the property. Awake overnight staff and continued random drug testing are part of this phase to ensure a safe, secure environment.

Pursuing Outside Educational & Vocational Goals.

Clients can continue to take classes on-site at Sober College or attend a local community college or a trade school depending on personal educational or career goals. Academic Coaches are also available to assist in the college application, transfer, or reintegration process. If a client is pursuing a vocational track, they can work one-on-one with their coach or participate in our Occupational program that offers assistance with resume building, mock-interviews, and career planning. Clients who show an interest in a career path are encouraged to get a job and begin working.

24-Hour Staff Support.

Clients get the feel of independent living with the support of staff. Staff occupy a separate apartment and perform regular checks on the property 24 hours a day. As in all phases, there is an awake overnight staff as well.
PHASE 3: Independent Living (approx. 6+ months)
Sober Living.

Clients in sober living make their own schedules but continue to meet with their counselors and therapists, practice life skills, and work and/or attend school. With less supervision clients are truly experiencing sober, independent living, however, they are still drug tested regularly and randomly. This phase ensure they're using the tools they learned in treatment and are leading happy, successful, and sober lives.

Personalized Aftercare.

Whether they are living in one of our sober living homes or off-site, aftercare and sober living clients can still attend therapy, psychiatry, academic counseling, and classes. They can maintain their gym membership, use the music, film, or art studio, and other recreational facilities, depending on individualized interests and needs.

Alumni Program & Community Involvement.

Sober Living and aftercare clients are encouraged to participate in Sober College events. The Sober College Alumni programs and athletic teams help clients stay connected and have a sense of community long after they graduate from our recovery program.
---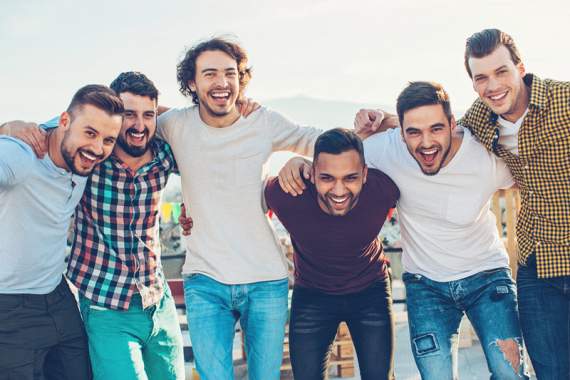 Treatment Dictated By Need, Not Insurance
Although our program structure has a phased approach based on our research and experience, every client is different. Some may enter treatment at a different phase or progress through phases at a faster rate than others on their own individualized path to sobriety. These are merely meant to be guidelines to offer structure. Each of these phases are part of a comprehensive treatment program and are not meant to be equated to levels of care with regard to insurance billing.
To see if your insurance plan may help to cover treatment with Sober College, please fill out our insurance verification form.
We also offer academic outpatient and outpatient services to clients not living in our housing. Your insurance plan may also help offset the cost of these services, as well.
Have questions regarding our one-of-a-kind treatment program for young adults?
Call 800.465.0142 to speak with an admissions counselor.