Many addicts are unwilling or unable to admit that they have a problem with drugs & alcohol but interventions create a safe space in which these issues can be addressed. Those who struggle with addiction may be unable see how their behaviors and actions affect themselves and those around them. A drug intervention is one way to address these challenges. Interventions are designed to encourage an addict accept help and to enter a treatment program before their condition worsens.
Often times, when dealing with an addict, urgency is of the utmost importance because prolonged drug use can lead to health problems, legal problems and can even be fatal. Once a problem is identified, drug interventions should be held as soon as possible in order to improve the chance of success. Waiting for your friend or loved one to seek help on their own accord may prove difficult because addicts are unable to see that they have a problem at all. Drug addiction is a crippling condition that does not improve on its own. With the assistance of a professional interventionist, those who struggle with addiction may be able accept the help they need.
Have questions regarding an intervention for a friend or loved one?
Call 800.465.0142 to speak with an admissions counselor.
The Drug Intervention Process
Although there is some flexibility in how the intervention is conducted, it is important to have a strategy regarding how it will be held and what the next steps will be. If you think an intervention is the next step for your loved one speaking with a professional interventionist for guidance is an important first step. Interventionists have the experience and ability to address every issue that may come up during this process. They can also get you in touch with treatment centers to help with plan for after.
There are several things to consider when conducting an intervention. These include.
Planning:

It is important to work together when planning the drug intervention. Do not include the addict in these meetings. An interventionist can help guide the process and help the group determine the best approach, including choosing the location, selecting who should attend, and the next steps.

Research:

Before going into the intervention, be prepared. It is important to be well-informed about the nature of the person's addiction, available treatment options, and the goals many recovering addicts make. There are numerous treatment facilities that have different forms of specialized care. Some facilities are better able to address unique needs, such as age and gender-specific needs.

Choose your team:

Choose the intervention team wisely. It is important to keep the group small and intimate. Be sure to include people the addict loves, respects, and cares for. It is important not to include people who enable substance abuse, have addictions themselves, or anyone who may cause problems during the intervention.

Determine Next Steps:

Drug interventions can be unpredictable, and while we always hope for a positive outcome, that is not always the case. Be prepared for any scenario to play out. Have a plan for subsequent steps if they choose to accept help, and be aware of repercussions should they refuse treatment. Each member of the intervention must determine what the most suitable set of consequences is and be willing to follow through.

Write it down:

Detail specific events, elaborate on your feelings, and convey your desire for change. Being prepared prior to the meeting will allow your message to resonate and help you avoid statements that may lead to confrontation. This helps keep the intervention on track and under control.

Following up:

After the intervention, it is important to take immediate action. It is not uncommon for addicts to look for one last binge before entering treatment, so leaving as soon as possible is critical to their safety. If they refuse treatment, be sure to follow through on consequences, but do not give up on your loved one. Consider seeking therapeutic options to help you cope with your loved one's addiction.
Looking for information or help with an intervention?
A drugintervention is an important first step for many who struggle with addiction. However, it is important that there are plans in place if you loved one does or does not accept help. Sober College can help you and your family prepare for this difficult event in your loved one's recovery. We assist families from beginning to end including finding an interventionist in your area.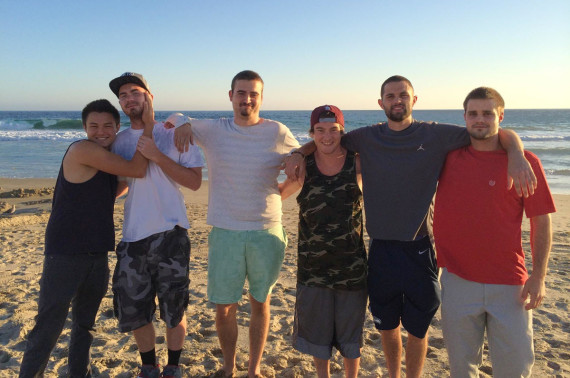 Types of Drug Interventions
There are numerous approaches to interventions, and a professional can help guide the process. An intervention is designed to be persuasive, making it critical to include those who have close, meaningful relationships with the individual. A drug intervention should not be used to mend broken relationships or invite outsiders in – only those who have the ability to reach or motivate the person should be invited. Most interventions include parents, spouses, children, siblings, or close friends.
With the help of a professional, it is easier to determine the best approach to the intervention. There are several models that may be utilized, but sometimes it is best to develop a unique strategy based on the situation. The typical approaches to interventions include:
The Johnson Model:

This approach to a drug intervention is the most common. It involves family and friends confronting the addict about their behaviors. Typically participants take turns explaining their feelings and offering support for the individual, but they also make it clear that there are consequences should the person choose to not accept help. These consequences may include losing housing, access to money, or being cut off in relationships. All members of the intervention team must be willing to follow through with the consequences should the addict not accept help.

The Systemic Model:

This approach focuses on positive encouragement. This is often used with individuals who do not respond well to confrontation. Rather than threatening consequences if a person does not accept help, the intervention group focuses on encouraging the individual to engage in positive behaviors over negative ones.

The Invitational Model:

This model invites the addict to a meeting with the interventionist who then engages them in discussion. Once they understand what the meeting will entail, the person then has the option to meet with the intervention group or decline. Regardless of their decision, the intervention group will still meet to discuss next steps.

The Field Model:

This type of drug intervention is a more flexible version of the Johnson Model and Invitational Model. The Field Model adapts to the situation at hand and many decisions are made in the moment. The drug intervention may occur at any time and shifts depending on how the intervention is going. Interventions can be customized and tailored to meet the unique needs of the situation. With the help of an interventionist, loved ones can determine the best strategy.
Sources
http://www.interventionsupport.com/intervention-steps/10-tips-for-intervention/
http://www.mayoclinic.org/diseases-conditions/mental-illness/in-depth/intervention/art-20047451
http://www.rehabs.com/about/addiction-intervention-services/
http://www.rehabs.com/about/intervention-services/