Completing a detox or treatment program is critical for many in early recovery, but many women find that transitioning directly back into the real-world after a treatment center can be overwhelming, stressful, and potentially detrimental to their recovery. In some cases, women may have left an abusive or dangerous environment in order to seek help, and completing treatment would mean a return to those same environments due to a lack of resources or opportunity. Returning to these environments can undo all of the progress made in treatment, and many may resort to substance abuse thanks to temptation, stress, and other factors. This is where a sober living for women comes in.
In many cases, those who complete treatment need time to adjust to independent living and to reestablish themselves. This could mean needing more time to work on lessons learned in recovery, to find new housing arrangements or to develop independence through employment, academics and life skills. For those who need more time and extra support, sober living homes are a great option. Sober living homes provide women with a substance-free environment that is supportive and peers on a similar path. This environment provides a safe haven, away from temptation, where women can continue to develop and heal.
"Sober livings provide young women additional support & time to establish a new, sober, independent lifestyle."
Have questions regarding sober living for women?
Call 800.465.0142 to speak with an admissions counselor.
Sober Living for Women at Sober College
Sober College offers gender & age-specific sober living homes for young adult women ages 18-26. This community of peers allow women to build community and recover in a safe and supportive environment. We also over sober living for young men bu the programs are designed specifically to meet the needs of their clients.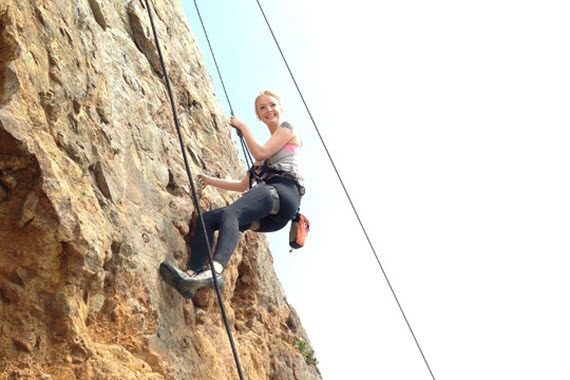 About Sober Living Homes
Most sober living homes are regular homes, apartments, or condos. These facilities blend in with their surroundings, making it difficult for a passerby to know the purpose of the housing. Sober living homes are comprised of individuals who are recovering from addiction or those who have recently completed a treatment program. They provide individuals with additional support and time to get on their feet and establish a new, sober, independent lifestyle.

Rules
Staffing
Aftercare Services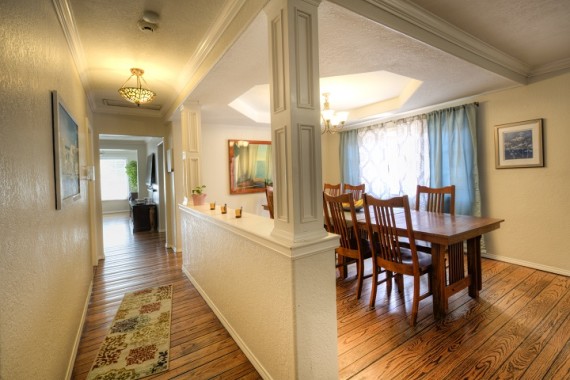 Women's Sober Living at Sober College
Sober College's sober living for women is located in Montecito Apartments. Only open to ages 18 to 26, our women's sober living is just one of our three residential environments for women at Sober College. With all the amenities young women need in early recovery our residential, extended care and sober living programs are the perfect place for young women to recover.
Women-Specific Needs in Recovery
Just like in any other aspect of life, gender differences play a key role in the ways substance abuse is treated. In addition to being tailored to suit each individual's needs during recovery, treatment should also acknowledge the different contexts from which women's addiction stems. Some approaches to addiction treatment may work well for men, but not so well for women. In most cases, women's addiction stems from influences such as relationships, societal expectations, environmental factors, and expectations for performance of gender and culture.
There are differences in the way addiction develops and the pattern of abuse between men and women. Some women-specific topics that must be considered in treatment options include:
Women's unique health concerns:

Addiction affects women differently than men. They metabolize substances differently and often are impacted more dramatically by smaller amounts of substances. This means that a woman can be abusing drugs and alcohol for a shorter period of time and be as significantly affected as a man who has abused drugs and alcohol over a longer timeline. In addition, pregnancy can complicate substance abuse. Women who are pregnant and abusing substances are more susceptible to complications, risking not only their health, but the pregnancy itself.

History of trauma:

Women are much more likely than men to have a history that includes sexual abuse, emotional abuse, physical abuse, or being a witness to violence. Trauma often affects women differently than men and can lead to the development of psychological disorders, such as Post-Traumatic Stress Disorder (PTSD); women will often resort to substance abuse as a means of coping with these symptoms.

Societal expectations:

Women tend to be more reluctant to seek help for addiction because of societal expectations. Women often face greater scrutiny regarding their addiction, which can make them more reluctant to seek help. Instead, they may attempt to disguise their addiction which only further isolates them and causes them to rely on substance abuse as a means of escaping their realities.

Relationships with others:

Relationships are often one of the most commonly cited reasons for the development of substance abuse. Failed relationships, lack of meaningful connections, or partners that abuse substances can all influence addiction in women. Furthermore, women may use substances as a method of coping with a feeling of loss.

History of substance abuse treatment:

History has caused substance abuse treatment to be largely male-dominated and mixed groups make it difficult to address women-specific topics. This can further create a sense of isolation for women as sensitive topics and women-specific topics become generalized. Because women often cite a lack of strong, healthy relationships as a factor in their development of addiction, improperly addressing women-specific topics can further contribute to the difficulties women experience.

Presence of co-occurring disorders:

Women are more likely than men to struggle with co-occurring disorders. Co-occurring disorders can exist prior to the development of substance abuse or may develop as a result of abuse. They may include mood and anxiety disorders, eating disorders, self-harm, and other general mental health disorders. In order for addiction treatment to be successful, it is important to treat co-occurring disorders concurrently, by identifying any root causes, such as family history or trauma, and helping victims to develop healthy
More About Sober Living for Women
Sources
https://www.elementsbehavioralhealth.com/addiction-treatment/women-have-special-needs-in-substance-abuse-treatment/
http://www.orchidrecoverycenter.com/sober-living/sober-living-faq/