Becoming a Registered Alcohol Drug Technician (RADT) is a great first step to entering the world of substance abuse treatment. This certification can be completed in a short period of time, providing many with the opportunity to explore the field of substance abuse treatment without substantial educational or financial commitments.
After becoming a RADT, you can practice for five years under that title. After five years have been completed, in order to keep practicing in substance abuse treatment, you must pursue additional education and obtain higher certification levels. Depending on your area of interest, you can explore a variety of paths, but in general, most graduate from the role of a RADT and into that of a Certified Alcohol Drug Counselor (CADC).
Understanding the RADT I & II (Registered Alcohol Drug Technician) RequirementsRADT I
The Registered Alcohol Drug Technician I (RADT I) certification is a requirement in California for anyone looking to enter the field of substance abuse treatment or counseling. Without this certification, you can only participate at a licensed alcohol or drug facility as a technician entry-level staff.
If you are moving to California, you have a set amount of time before you need to obtain this certification in order to work in an alcohol or drug facility that is registered by the California Department of Health Care Services.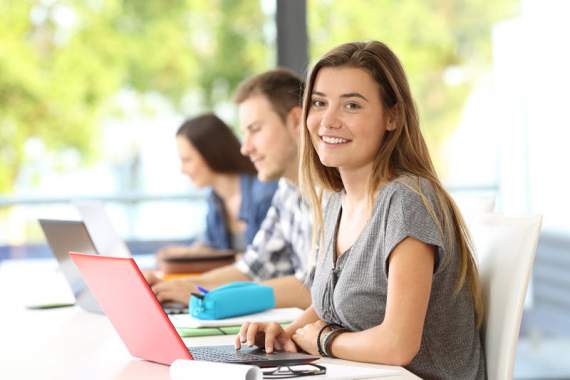 To obtain a RADT I, you must:
Complete a 9 hour orientation
Once completed, students can apply for the RADT credential
This credential will allow the student the opportunity of seeking employment in the field in order to begin to gather work experience hours. Programs and facilities know and understand the credentialing process and realize that the RADT credential is an entry point into the field.
RADT II
A Registered Alcohol and Drug Trainee Level II (RADT II) is a person who possesses and utilizes a competency-based core of knowledge and skills to assist alcohol/drug-affected persons, and those affected by the alcohol/drug affected person.
To obtain a RADT II, you must:
Complete 25 total hours
Complete 20 hours of advanced continuing education from a CCAPP approved provider

6 of the 20 hours must be specific to counselor ethics
5 of the 20 hours can come from any training that enhances you professionally

In California, you must pay a $50 renewal fee
RADT II is still considered entry-level and indicates a person has completed the education, practicum, internship and has successfully passed the written IC&RC examination.
Advancing or Transferring from RADT to CADC
Moving up from RADT to CADC is not only the natural next step in career progression for substance use counselors but will be necessary. You can practice with RADT certification for five years before you must move to the level of Certified Alcohol Drug Counselor II (CADC II). This can be achieved without an academic degree. This certification requires some combination of discipline-specific education, internship/ practicum, and (beyond the RADT II level) work experience. You will also need to take an IC&RC examination.
There is also a form you need to fill out in order to start the process of advancing from a RADT II to a CADC-CAS, CADC I, CADC II/CA. Adding the CCAPP "CADC-1" credential allows the recipient to counsel professionally within a CA DHCS licensed or certified treatment facility. This certificate shows the holder has met all the necessary requirements.
Sober College is able to help you achieve any of the substance use counselor educational requirements you may be missing. Sober College's School of Addiction Studies can work with you to provide education through in-person and online education courses. Our certified program is flexible and allows you to complete the educational requirements at your own pace. Learn more about whether the profession is right for you and check out our substance use counselor career guide.
Currently an RADT and Looking to Become a Certified Counselor?
Give us a call at 866.615.3276 or send us message so we can help you achieve your career goals.