Substance use counselors wear many hats in their line of work. This field comes with numerous challenges, but it is also an incredibly rewarding job. Substance use counselors have the unique opportunity to help people overcome addiction and achieve sobriety. They can serve as part of a long-term management team or may intervene in cases of a crisis. Counselors often provide support beyond therapy sessions and work in a variety of environments.
We cover the topics to the right in the guide below. Click to jump straight to the one you want to know more about:
Substance Use Counselor Duties and Responsibilities
Although substance use counselors may work in a variety of settings, their responsibilities span to include many of the same tasks. Counselors work directly with clients providing numerous services in therapeutic settings. Responsibilities often include:
Interviewing/assessing clients' mental health and addiction issues
Developing treatment plans
Working one-on-one with clients weekly or bi-weekly
Participating in or leading group therapies i.e. relapse prevention
Teaching coping mechanisms
Providing addiction-prevention resources to the community
Working with the family, partners, or employers of clients to determine the approach for care
Helping clients find jobs or re-establish their career
Providing progress updates to courts
Referring clients to support groups
Setting up aftercare/relapse prevention plans
Availability & Scheduling
In most cases, substance use counselor works full-time and depending on their caseload, many will work much more than forty hours a week. Counselors often find themselves on-call and available at different hours due to the unpredictable nature of triggers, crises, and risks for relapse. This includes days, night, weekends, and even holidays.
Where do Substance Use Counselors Work?
Substance use counselors work in a variety of environments. While substance use counselors have regular, recurring sessions with clients and other scheduled obligations, because of the nature of addiction, the work of a substance use counselor may be done at any time in any location. In most cases, substance use counselors may find themselves working in places such as:
Hospitals
Rehabs
Detention centers
Social and human services facilities
Prisons and jails
How Much do Substance Use Counselors Make?
The state you practice in, the place you work, and the certifications you have obtained will play a large role in the amount of money a substance use counselor may make. Salaries range from $25,000 a year to $63,000 a year with the median hovering around $43,000 a year. Those with advanced degrees or those who work in hospitals tend to get paid more while those residential facilities make less. There are some cases in which counselors work in private practice or in high-end facilities and make more.
What is the Job Outlook for Substance Use Counselors?
The substance abuse treatment field is continuing to grow exponentially. The Bureau of Labor Statistics estimates that the job outlook will continue to rise in this field faster than the average rate of job growth in the upcoming years. This is largely due to a combination of factors including:
Increases in rates of substance abuse among the general population
Destigmatizing of addiction, which has encouraged more people to seek help than ever before
Changes in health plans that now cover addiction treatment to some extent
More courts are issuing rehabilitation sentences over incarceration to help address the epidemic
As more non-profit and low-profit treatment options become available, the job market is continuing to explode with growth.
What Characteristics Make Good Substance Use Counselors?
While anyone can become a substance use counselor with the right education and training, some are more naturally inclined to be successful in the job due to a number of characteristics. In many cases, those who have successfully completed treatment for addiction tend to be successful in a substance use counselor role due to their unique ability to understand the experiences of those in treatment. While this is certainly not a prerequisite to becoming a substance use counselor, it does offer a unique advantage. Learn more about the skills and characteristics of substance use counselors.
Those who possess some of the following traits may find the role of a substance use counselor to be a great fit:
Confidence
Social skills
Active and passive listening skills
Empathy
A desire to help others
Personal boundaries
The ability to manage stress effectively
Education Requirements for Substance Use Counselors
For those looking to start a career in substance use counseling, it is important to determine where you would like to work before beginning the journey. Education requirements for substance use counselors vary state-by-state. You'll first need to check your state's requirements for substance use counselor education.
What Degree or Education Paths are Available to Substance Use Counselors?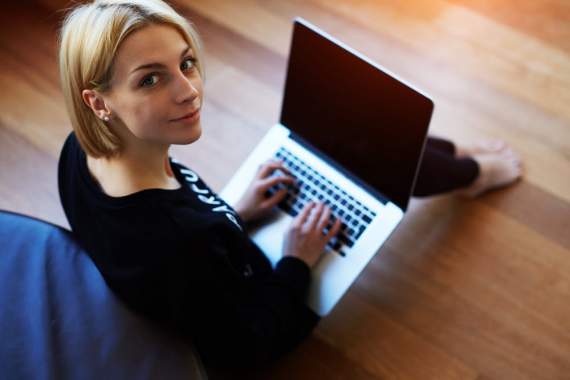 Depending on the type of work you would like to do, there are numerous education paths you can follow. The most common paths followed include:
Certification programs:

Certification programs offer the fastest timeline for completion. In many cases, these can help you obtain your substance use counselor certification online as well.

Degree programs:

Depending on the type of degree you are looking to obtain, this can take anywhere from two to five years to achieve. Costs largely depend on the type of institution you attend.

Tech Schools:

Tech schools can offer a quick path to achieving certifications in substance use counseling.
Regardless of the path you take, these options allow you to specialize. You can complete education with a focus on specific populations, treating specific forms of addiction, and other unique factors that may contribute to individual experience.
Types of Certifications for Substance Use Counselors
There are numerous career paths that may be followed in substance use counseling. Depending on the types of service you would like to provide and the certifications you obtain, options include:
Prevention Specialist (PS): PS work within communities to promote substance-free living. They may help develop community structures or programs that support sober living
Registered Alcohol & Drug Technician (RADT): In this field, RADTs would work to help collect samples to test for drug or alcohol content. They may work with clients to collect urine, blood, saliva, hair, or other specimens for testing
Certified Alcohol & Drug Counselor (CADC): CADCs work directly with clients to provide therapy and help them develop healthy coping mechanisms. They may work within communities to help establish resources

Certified Alcohol & Drug Counselor Clinical Supervisor (CADC CS):

CADC CS work with counselors to develop treatment plans and assist in the care of clients

Certified Criminal Justice Professional (CCJP):

In this role, a CCJPs can provide addiction counseling to those within the criminal justice system

Intervention Specialist (IS):

IS work with families to help develop, lead, and follow-through on interventions
There are also higher-level certifications and degrees that may be completed to provide a wider variety of services. These include:
Licensed Advanced Alcohol & Drug Counselor (LAADC)

Licensed Advanced Alcohol & Drug Counselor Supervisor (LAADC-S)
Interested in Pursuing a Career as a Substance Use Counselor?
To learn more about how to become a substance use counselor, please give us a call at 866.615.3276 or send us a message to discuss your options. We are able to work with you to determine if our counseling program would be right for you and direct you to a variety of resources to start the process.
Sources
https://www.criminaljusticedegreeschools.com/criminal-justice-careers/substance-abuse-counselor/
http://www.innerbody.com/careers-in-criminal-justice/how-to-be-a-substance-abuse-counselor.html