If you are looking to become a certified counselor in California you will need to understand who CCAPP is, what they do, and what you need to do to achieve your goal. However, the CCAPP certification requirements can be confusing. What does the CCAPP certification process look like and how does that change for renewal? We have created a simplified breakdown below where you can get answers to all of your CCAPP questions and get started with your education.
What is the CCAPP?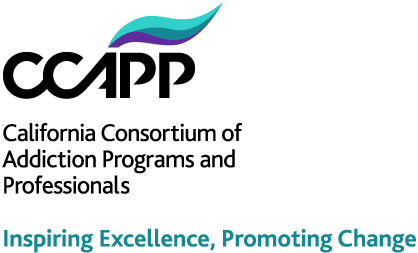 The California Consortium of Addiction Programs and Professionals (CCAPP) was established over 30 years ago to connect both for-profit and non-profit substance abuse treatment agencies across the state. It is the state's largest organization designed to support over 12,000 individual members and 500 programs.
By achieving CCAPP certification and obtaining membership, those who work in the substance abuse field have access to numerous educational resources, training opportunities, and employment options. CCAPP ensures members are up-to-date on the latest practices in substance abuse treatment and provides resources to individuals and organizations alike.
Completing certification through a CCAPP accredited program provides individuals with the opportunity to develop skills and experience relevant to their roles in the treatment environment. From exploring the fundamentals of addiction treatment to understanding the laws surrounding substance abuse related incidents, those who complete CCAPP programs are readily equipped with the knowledge needed to be successful in their line of work.
Understanding the CCAPP Process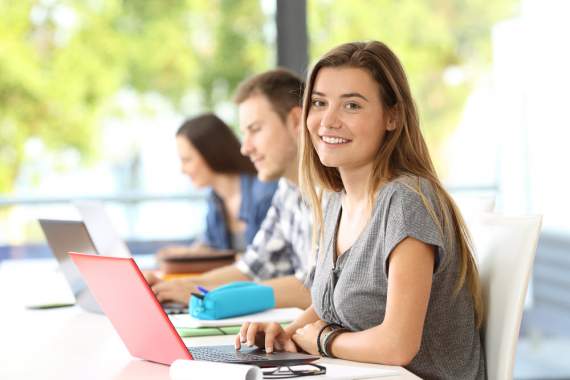 Once you have achieved CCAPP certification, you must continue to maintain your education and apply for membership. While you can be CCAPP certified without a membership, it is highly recommended as you are given access to numerous discounts for certification fees, conferences, and workshops.
Understanding the certification process through CCAPP can be difficult to navigate. For more information about the differences between program certification and individual certification, reach out to Sober College School for Addiction Studies. We can help you navigate the requirements to complete a program, become certified, and maintain membership.
How to Become CCAPP Certified
In order to become CCAPP certified, you must achieve a high school diploma. From there, you can continue your education through a CCAPP accredited program. Even if you have already achieved a Bachelor's or Master's degree, some educational requirements may still need to be fulfilled. In these programs, you will learn about:
Counseling skills
Ethics
Crisis Response
Patient Privacy and Confidentiality
Communication
Providing services
Administrative tasks
In California, completing a CCAPP accredited program will equip you with the education needed to complete the certification examination. Once certification has been achieved, you can register for CCAPP.
To register for CCAPP, you must complete a pre-registration form and submit it in order to enroll in a 9-hour course. Upon completion of the course, you are granted a one-year membership to CCAPP. This initial course and membership cost $50 to complete. This course can be completed through other certifying organizations, but it must include 3 hours in each of the following: ethics, professional boundaries, and confidentiality. The fee associated with this is $40 for registration. These 9 hours do not count towards the required 155 hours of alcohol and drug education for certification.
How to Renew Your CCAPP Certification
CCAPP certifications must be renewed annually. In order to renew your membership, you must have a total of 50 hours of continuing education every two years in most cases. The cost for this is $100 per member or $90 per senior members (55+ years old and/or retired). Renewals can be completed online or through the mail, and if not renewed by the 30th of the month after expiration, you may be subjected to a $29 late fee.
Continuing education hours are comprised of professional development hours (10 hours maximum) and continuing education courses (40 hours minimum). This can be achieved through workshops, seminars, in-service education, and self-improvement seminars. CCAPP memberships provide you with access to numerous educational opportunities to achieve these hours and maintain membership.
The CCAPP Career Ladder
Becoming a member of CCAPP puts you in touch with hundreds of employment opportunities across the state. With an active job board on their site, you can easily search for employment options by location, job title, and company. Some positions post the salary online for you to review while others determine pay based on the certifications you possess.
As a member of CCAPP, you are easily able to network with treatment programs throughout the state and obtain training in specializations to bolster your resume. There are numerous career paths you can explore as a certified substance use counselor. Some optional paths include:
Clinical Director
Clinical Manager
Program Director
Program Manager
Licensed Clinical Social Worker (LSW)
Registered Nurse (RN) Supervisor
Substance use counselors are in high demand and career growth opportunities are on the rise. The average range of pay for these positions depends greatly on the type of facility you work in and whether or not it is a private practice. In general, substance use counselors may find salaries that range from $26,000 a year to $50,000 a year. Learn more about job outlook, salary and the substance counselor career.
Interested in Earning a Certification or Transferring to CCAPP?
Sober College School of Addiction Studies can provide the education you need to achieve CCAPP certification. Learn more about our CCAPP approved substance use counselor education program and the certification process by giving us a call at 866.615.3276 or send us a message.
Sources
https://www.payscale.com/research/US/Job=Certified_Addiction_Drug_and_Alcohol_Counselor/Hourly_Rate
https://ccappmembership.org/index.php/individual-membership
https://www.intercoast.edu/blog/ccapp/
https://ccappmembership.org/index.php