Adopted in 1994, the Prevention Specialist (PS) is one of the fastest growing credentials in the field of addiction-related behavioral health care. Prevention specialists are being employed by schools, workplaces, faith-based organizations, and community centers in 50 U.S. states, and 22 countries and territories around the world. The goal of the Prevention Specialist is to educate and help parents, teachers, and professionals intervene and help prevent challenges with drugs, alcohol, and violence before it starts.
Why Choose Our Prevention Specialist Training Program
Prior to our program, in order to achieve the Prevention Specialist credential, students would need to piece together trainings on their own, likely from multiple sources, and apply for course comparison. At Sober College School of Addiction Studies, we made it our mission to address the growing demand for Prevention Specialists and make comprehensive education and training accessible.
We are a CCAPP approved education provider and offer a complete curriculum that will give you all the education you need to achieve your goals. As an IC&RC Board member, your CCAPP approved education will be accepted across the country and abroad wherever IC&RC reciprocity applies.
Sober College School of Addiction Studies is passionate about helping those looking to continue their education, and advance their career in the fields of addiction counseling and prevention. By providing programs that are comprehensive and current, as well as flexible and engaging, we work to make higher education accessible to everyone, even those that may have thought that going back to school was not possible for them.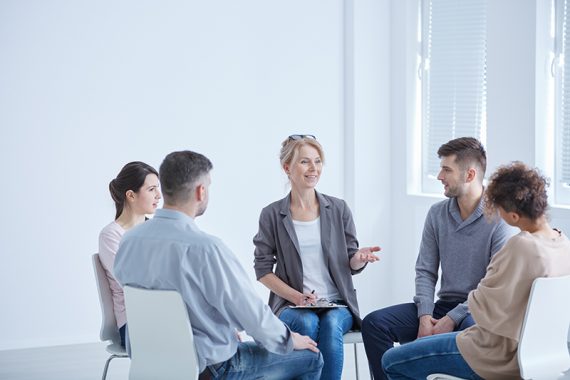 Our one-of-a-kind program will provide you with all the education you need to become a Certified Prevention Specialist in as little as six months. In addition to her extensive credentials, our professor has been teaching for several years and offers a wealth of knowledge from her 30 plus years of experience working in the fields of mental health and addiction treatment.
About Our Program
Our Prevention Specialist education program is offered online.
We offer rolling admissions so you can start anytime.
Education can be completed in as little as six months.
We use the Moodle platform for all assignments and participation.
Have access to your professor via email and phone Monday through Friday.
Become a part of our national network of students and professionals that have or are currently pursuing a career in the field of addiction treatment.
The Growing Need for Prevention Specialists
The Substance Abuse and Mental Health Services Administration's (SAMHSA) "8 Strategic Initiatives" and the 2011 National Drug Control Strategy have placed prevention in the forefront of treatment and health care reform throughout the United States. Local, state, and national organizations are struggling to keep up with the tremendous demand for new prevention professionals.
Why Become a Credentialed Prevention Specialist
Requiring credentialed prevention specialists ensures that these new programs are delivering on their mission of ensuring public safety and well-being. A complete understanding of prevention and the latest evidence-based practices for treatment is the hallmark of a qualified professional. Our Prevention Specialist program ensures that you meet these standards and prepares you with the most up-to-date information that you need to pass your credentialing exam and begin working and helping those in need as a certified prevention specialist.
If you are considering a career as a Prevention Specialist Sober College School of Addiction Studies can help.
Call 866.615.3276 to speak with an admissions representative.
About the Instructor:
Dr. Bruce Loisel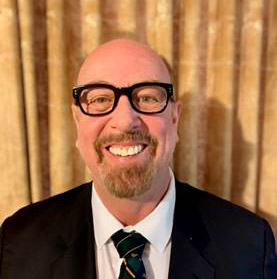 Dr. Bruce Loiselis a non-profit administrator and professor. He has over three decades providing direct and administrative service for an array of nonprofit programs in Southern and Central California. His experience includes diverse programs such as foster care, alcohol and drug recovery, affordable family housing, HIV/AIDS services and homeless services. He holds degrees from Azusa Pacific University and Cal-State Fullerton and has 20 years of college teaching experience at Citrus College, East Los Angeles College and Azusa Pacific University. He has taught psychology, sociology, counseling and recovery courses. From 1999 to 2008 he served as the Executive Director of Social Services for The Salvation Army Southern California Social Services. He also worked for six years as the Senior Program Officer of Community Human Services Off Main Methadone Clinic.
When he isn't reading, gardening or playing chess, he enjoys spending time with his wife Ruth, of 35 years, and their two dogs, Kai and Pork Chop. Dr. Loisel and his wife reside with their adult daughter in Arcadia, California.
Lena Sheffield, LMHC, CAP, MAC, CEDS
Lena Sheffield is a licensed psychotherapist and addiction counselor in Miami, FL. She received her Bachelor's and Master's degrees in Counseling Psychology from the University of Miami. Lena received her Florida Certified Addiction Professional and ICRC certification in 1988. Since that time, Lena has earned certification as Master Addiction Counselor through NAADAC, and has been recently become recognized as a Certified Eating Disorder Specialist through IAEDP.
With over 30 years of experience in mental health and addiction, Lena has held various positions in the following areas: child and adolescent psychiatry, residential treatment for eating disorders, substance use disorder, process addictions, and community-based counseling. In addition to teaching for SCSAS, Lena operates her own private practice and she actively volunteers for multiple advocacy organizations.
Mentoring and training have been an important part of Lena's career. She has lead numerous workshops and taught classes for professionals, academic institutions, and community groups.
As an experienced professional in the field of addiction, counseling and mental health treatment, Lena brings both expertise and experience to her position as an instructor for Sober College School of Addiction Studies.
Want to get started today?
Call 866.615.3276 to speak with an admissions counselor.