The Sober College School of Addiction Studies (SCSAS) program is designed so that if you attend classes for one weekend a month for six months with our in-class hybrid course, or, complete your work at your own pace with our online option. You will complete 315 classroom hours in addition to 255 practicum hours. There are eight courses that make up the Substance Abuse Curriculum offered in our Counselor Training Program outlined below.
Have questions regarding our counselor training program?
Call 866.61.LEARN to speak with an admissions counselor.
Certified Counselor Training | Substance Abuse Curriculum
SCSAS 101: Introduction and Overview of Drug and Alcohol Addiction
This course will examine the history of alcohol and other mood changing drugs in the United States; the myths and stereotypes of alcohol/drug use; sociocultural factors that contribute to the use of drugs; and the patterns and progression of alcoholism.
SCSAS 102: Physiology and Pharmacology of Alcohol and Other Drugs
This course will examine the effects of alcohol and similar legal psychoactive drugs to the body and behavior, including damage to the brain, liver and other organs.
SCSAS 103: Law and Ethics
This course will examine ethics related to the client and the counselor, protection of clinical information and confidentiality and will introduce the national and state standards for the profession.
SCSAS 104: Case Management
This course will examine initial intake and case management: administrative requirements for admission, interpersonal dynamic and potential influence of client behaviors; signs and symptoms of physical disabilities, assessment of potential violence, self-harm, activities that bring agencies, resources of people together within a planned framework of action toward the achievement of established goals; including alcohol/drug history, vocational, cultural, educational background, lifestyle, living situation, medical, strengths and weaknesses for the development of a treatment plan.
SCSAS 105: Individual, Group, and Family Counseling
This course will examine a variety of counseling approaches, best practices for working with social populations, how to effectively facilitate groups (including family groups) and practical applications of role play.
SCSAS 106: Personal and Professional Growth
This course will help the beginning counselor to recognize personal strengths, limitations and knowledge to promote professional growth.
SCSAS 107: Supervised Practicum
The course includes supervision by a qualified instructor and includes direct supervision. The instructor must also be available for consultation while student is completing fieldwork requirements.
SCSAS 108: Supervised Fieldwork Practicum (Internship)
A minimum requirement of 255 hours of practical experiences performed at an agency approved by the aforementioned instructor. The student must complete all of the 12 Core functions at internship site. Each core function requires a minimum of 21 hours practicum. The application of knowledge and skills in a practice setting is essential to professional counseling. The fieldwork is the means by which students learn to apply and integrate acquired knowledge and values; and to refine skills that are taught in the classroom.
A Program That Meets Your Needs
The decision to go back to school can be a difficult one. And, once you know what you want to do, what is the right program for you? We offer in-class & online options that can be completed in as little as 6 months.
More About Our In-class & Online Training
Questions about what program would be best for you? We can help.
Call 866.61.LEARN to speak with an admissions counselor today.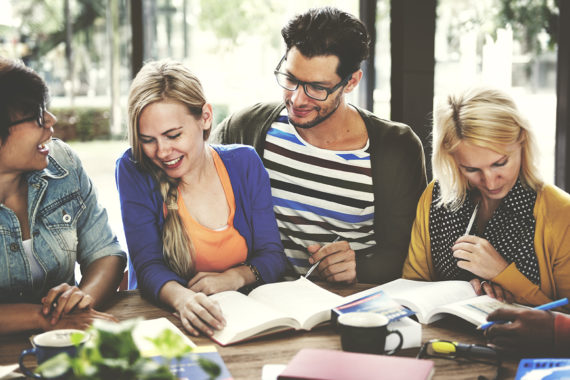 For more information about about becoming a Substance Use Counselor click the links below:
About Our Counselor Training Program