Because you will be away from your parents while at college, you will have to be extra vigilant about identifying any issues that may arise yourself. It's important to communicate any concerns you have early on, rather than waiting for any problems to become serious before seeking help.
Though substance abuse problems will understandably be at the forefront of your mind, it's imperative to be mindful of all areas of your life where problems may surface. You need to be aware of your emotions and mood and be able to recognize if you are struggling in any way. Academic, financial and personal problems can all have a very serious effect on recovery, and that's without considering some of the deeper-rooted problems that often occur on campus.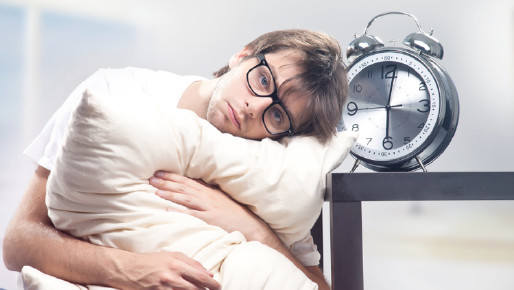 Take your sleep seriously
Image Credithttps://farm8.staticflickr.com/7149/6480297645_cac61264cd_o.jpg
Section 1: Take Sleep Seriously
Back to Top
If you're having sleeping problems, never underestimate how serious the issue is or brush it under the carpet. Studies have found that young people who have problems sleeping are more likely to have issues with substance abuse and are more prone to binge drinking and driving drunk. Further, sleep disorders are between five to 10 times higher in people with substance abuse conditions, particularly alcohol.
Not only can alcohol dependence cause insomnia, but many alcoholics become so distressed at their lack of sleep that they incorrectly believe the sedative qualities of alcohol will help them sleep normally again. If you're having problems sleeping, don't assume it will get better by itself or isn't significant. If you do see a doctor, it's essential to be honest with them about your past struggles, and any medicine that may be prescribed should be on a short-term basis to ensure you don't become dependent.
Though alcoholics are statistically the most at risk, not getting enough sleep can greatly exacerbate all substance abuse problems and is responsible for many setbacks; often, former addicts in recovery can be so exhausted and frustrated by their lack of sleep that it's enough to directly cause a relapse. Never minimize problems; without parents to fuss over you, you have to take the time to fuss over yourself.
Section 2: Don't Ignore Your Mental Health
Back to Top
While college is undeniably an exciting time, it's also very stressful. Depression, anxiety and eating disorders are all common mental health issues at colleges across the country and the statistics are startling: nearly one-third of students say they were so depressed during their first year that they found it difficult to function; nearly fifty percent felt consuming anxiety, too.
These factors all increase the probability of substance abuse for non-addicts; for recovering addicts, this is heightened further because it's combined with concerns around their addiction, as well as the fact that they are away from home and their usual support network for the first time.
As with sleeping problems, it's essential to communicate any concerns you may have as soon as you become aware of them. Don't feel as though everyone else is fine and only you have issues – research shows that on U.S. college campuses:
One in four students are suffering from a diagnosable illness
40 percent do not seek help for their illness
80 percent feel overcome by their responsibilities
50 percent have been so worried their college work suffered
Section 3: Isolating Issues
Back to Top
Aside from relapsing, there are many early symptoms to suggest that you may be struggling more than you think. Answer these questions honestly — or better, ask a trusted college friend to answer for you:
Have you experienced either a fall in attendance or performance at college?
Have you experienced a loss of interest in any hobbies or interests you had?
Do you feel less motivated than previously or find it hard to concentrate?
Have you had any complaints from tutors or classmates about your attitude/performance?
Have you fallen out with any friends or family members?
Do you find yourself getting into arguments or trouble more than previously?
Do you feel more prone to mood swings or sudden bouts of sadness or anger?
Do you often feel lethargic?
Do you generally feel anxious or paranoid (often without understanding why)?
If you answered 'yes' to any of them, it's important that you talk to someone, whether it's a parent or a friend or doctor. 'Better safe than sorry' is an understatement when it comes to addiction.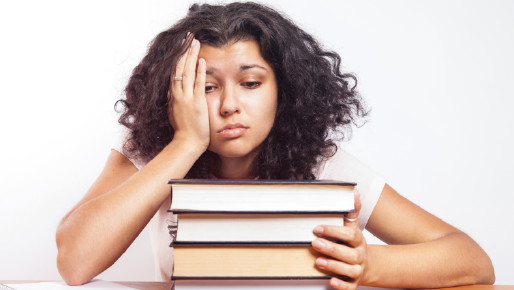 Don't ignore mental health
Image Credithttps://www.flickr.com/photos/83633410@N07/7658284016/sizes/o/
Speaking From Experience
Back to Top
Jennifer C: Jennifer C regularly spoke to college advisers and had bi-monthly meetings with counselors.
"Living with non-sober students, I was already very aware that I was potentially in quite a precarious position. Because I'd been open about my addiction with college, I already had a system where I checked in with a college counselor twice a month at least. This made it a lot easier for me to be aware of how I was feeling, as in the past, I had a habit of closing my eyes to how much things were affecting me until it overwhelmed me. I didn't want to take that risk again – ever.
You can speak confidentially to college counselors and advisers
One of the things I agreed with my parents before I went to college was that I'd regularly communicate with staff or advisers. It was really helpful in keeping me feeling confident that I was coping, even when things became stressful or my workload and stress increased. I'd really urge other students to set up meetings with a professional, at least once a month. Regardless of whether you were open about your addiction with your college or not, you can still speak to a counselor confidentially.
Feeling as though you're being overcautious can be annoying, but think about the alternative — not realizing you're struggling until it's too late and you hit rock bottom. You have the rest of your life to feel confident that you've made an irreversible recovery. Being cautious while you're young, at college and still in recovery is just good sense!