The college world can be so competitive and stressful that young adults fall into unhealthy habits. Sometimes this means drinking alcohol or taking prescription stimulants to boost energy and focus. However, using both at the same time has dangerous consequences. Take a look at how Adderall and alcohol abuse affect college students and learn about the treatments available.
What Are Adderall and Alcohol?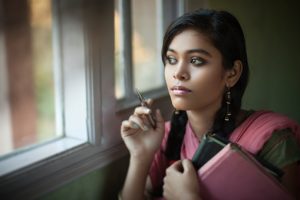 As an amphetamine, Adderall stimulates the central nervous system. It gives users more energy and helps them concentrate better. It even creates feelings of elation and euphoria.
Adderall is intended to treat attention-deficit hyperactivity disorder (ADHD). The National Institute of Mental Health reports that 4.1% of adults aged 18 and older have ADHD. However, students who don't have the disorder use the drug to help them stay awake and focus on papers and tests.
On the flip side, alcohol is a depressant that relaxes the central nervous system. It hinders a user's reaction time and lowers his or her inhibitions. It also slows motor skills and critical thinking.
Click to Learn More About Prescription Drug Addiction Treatment
Side Effects of Adderall and Alcohol Abuse
The short-term effects of using these drugs in combination only last for a few hours. However, they increase the risk of health problems and even death. This is especially true when students use the drug long term and don't have ADHD.
While Adderall speeds up the central nervous system, alcohol slows it down. Combining these two drugs can cause memory issues and serious liver problems. It can also cause loss of consciousness, heart arrhythmias, paranoia, psychotic episodes, stroke and vomiting.
Furthermore, Adderall can hide the effects of intoxication. This means that students who abuse these drugs could drink more than their bodies can handle.
Signs of Adderall and Alcohol Abuse
There are numerous signs of alcohol abuse among college students. They are likely to have blurred vision, delayed reactions, poor balance and motor skills, and slurred speech. They might even pass out if they drink too much or have alcohol poisoning, which is fatal without treatment.
Taking Adderall also has common signs. Users generally seem to have more energy and improved concentration. However, they may be agitated, anxious or paranoid. Mood swings and insomnia are other common signs.
When students exhibit signs of drinking alcohol and taking Adderall, they could be combining these drugs. This means that they need treatment before they do severe damage to their bodies.
Integrated Treatment for Adderall and Alcohol Abuse
Adderall and alcohol abuse treatment requires addressing the underlying cause or reasons for use. In some cases, drug use can increase the risk of mental health disorders. Other times, a mental health disorder is already present and drug abuse worsens the problem. This happens when people with ADHD mix their meds with alcohol.
The goal of treatment is to determine the cause while promoting health and wellness. This involves addressing the medical condition and improving nutrition and sleep habits. Integrated treatment also aims to improve communication skills and relationship development.
Co-Occurring Treatment at Sober College
College students with co-occurring alcohol and Adderall addictions can receive integrated treatment at Sober College in Los Angeles. Our staff provides dual diagnosis and prescription drug addiction treatment that includes:
Experiential therapy
Group therapy
Individual therapy
As vital members of our treatment staff, our professors teach five college courses with transferable credits. Some of these include creative writing, health and wellness, and psychology. These courses allow students to continue their education while they get help, even if it's for different types of addiction.
Have questions regarding Adderall and alcohol abuse for yourself or a loved one?
Call 877.634.7849 to speak with an admissions counselor.