Nootropics, commonly referred to as smart drugs, memory enhancers, cognitive enhancers, neuro enhancers, or intelligence enhancers, are growing in popularity among teens and adults alike.
These drugs are comprised of substances that promise to boost the functioning capabilities of the brain. This includes several aspects of mental capacities such as motivation, attention, and memory. At this time, there are only a handful of drugs that have been proven to improve some aspects of cognitive capacity. These drugs are classified as stimulants and are typically used in the treatment of disorders that produce cognitive or motor function difficulties such as Attention-Deficit Hyperactive Disorder (ADHD), Parkinson's Disease, and Huntington's Disease.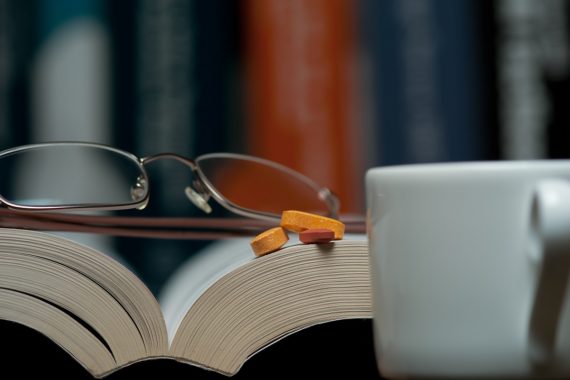 Nootropics typically work by increasing the brain's supply of neurochemicals and by improving the brain's oxygen supply. Many nootropics are comprised of vitamins and other substances, while other nootropics are prescription medications that are being misused. These drugs are generally available only by prescription in a pill or powder form, but are becoming more readily available on the Internet as their popularity increases. As demand increases, many are concerned about the potential for abuse as well as the growing number of individuals experimenting with a blend of different ingredients to produce their own version of the drug.
While some ingredients found in nootropics are simply vitamins, others are more controversial. One such ingredient is piracetam, a prescription drug which is regulated in some countries, but does not have clear regulation in the United States. Many nootropics that are advertised as untested and their purpose nonmedicinal. Drugs like Modafinil, which is used to treat narcolepsy, are being repurposed to improve alertness and wakefulness in non-narcoleptic individuals. Using prescription medications for reasons outside of their prescribed purpose can produce many adverse side effects. Whether or not these drugs actually improve cognitive function is still largely unknown, but the negative side effects associated with use have been well-documented.
Nootropics were originally designed to improve the experiences of those with neurological degradation, and there are no studies that support the long-term use of these drugs in healthy individuals. Studies show that use of smart drugs in healthy adults can cause changes in the part of the brain associated with pleasure, reward, and addiction; this is similar to the changes caused by habit-forming stimulants. While many believe the use of smart drugs can provide individuals with more energy, better focus, and increased intelligence, there are currently no drugs that provide those benefits without any adverse effects.
More About Stimulant Addiction
Are you or a loved one struggling with addiction?
Call 800.465.0142 to speak with an admissions counselor.
Study Drugs versus Smart Drugs
Nootropics are not that different from "study drugs" and are used to produce many of the same effects. Some of the most commonly abused study drugs include Adderall and Ritalin, two prescription drugs that are used in the treatment of Attention-Deficit Hyperactivity Disorder (ADHD). Modafinil, also known as Provigil, is one of the most commonly used nootropics due to its ability to promote wakefulness. While the names "study drug" and "smart drug" are meant to sound positive, the adverse effects associated with use are dangerous.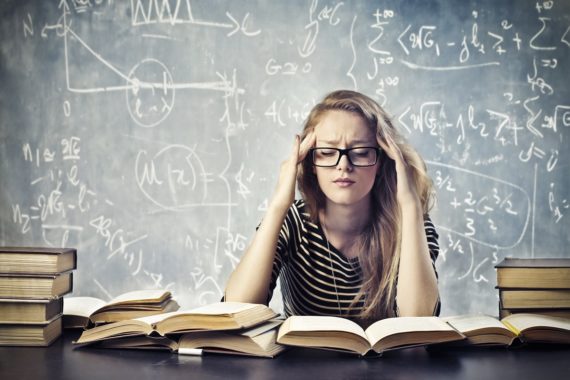 While some may argue that drugs that allow individuals to work more and sleep less are actually beneficial, the short-term and long-term repercussions associated with use of these drugs outweigh the perceived benefits. Drugs like Adderall, Ritalin and other stimulants are classified as Schedule II controlled substances—the same category cocaine and methamphetamines inhabit—due to their high potential for dependence and abuse. Like cocaine and other illicit substances, many smart drugs and study drugs increase levels of dopamine in the brain. Over time, individuals may begin to build tolerance to the drugs and require higher doses in order to achieve the same effects. The body adapts to the presence of the drug in its systems, substantially increasing the potential for dependency and addiction. Users will begin to experience withdrawal effects and "crash" if they stop taking the drug. This ultimately leads to a vicious cycle of abuse that is incredibly difficult to break.
Even though the drugs do show some benefits for certain types of basic cognitive challenges, most research shows little to no improvement in grades or work performance. The use of study drugs and smart drugs produces a number of adverse side effects. Potential side effects include anxiety, insomnia, depression, headaches, increased heart rate, dizziness and psychosis.
Side Effects of Using Nootropics
More than one million students in the United States misuse prescription drugs in order to enhance cognitive function. Using nootropics creates a sort of drug-dependency in which individuals rely on cognitive-enhancing drugs to improve concentration and make them "smarter". Research shows that smart drugs, like the narcolepsy medication Provigil, are just as addictive as other stimulant drugs and can cause long-term damage to brain function.
While smart drugs may temporarily provide the results an individual is looking for, there are numerous long-term effects on the still-developing brain. Nootropics increase the release of chemicals like dopamine, which can improve learning and motivation over the short-term. But too much dopamine in the brain can have adverse effects. Research shows that individuals who use smart drugs are less adept at multi-tasking, organizing, and planning ahead. Abuse of other classes of drugs designed to strengthen nervous system signals and connections can actually over-stimulate the nervous system, leaving cells damaged or destroyed.
Much is still unknown about the long-term effects on healthy people who misuse drugs like Modafinil. At this time, possession of the drug without a prescription is not illegal which makes the drug more appealing to those looking to reap the same effects of drugs like Ritalin. Many people turn to online ordering; however, this method of obtaining a prescription-only medication can be incredibly dangerous, especially because there is no way to know what you are actually purchasing.
Treatment for Nootropic Abuse
Since many nootropics are prescription drugs, treatment for nootropic abuse should follow a similar approach to treatment for any other prescription drug addiction. Many addictions to prescription medications arise from a misuse of prescribed medications; therefore, an initial assessment should be conducted in order to diagnose and treat any co-occurring disorders that may be present. It is important to further assess and identify any unique influences that may have contributed to the development of addictive behaviors. Treatment should be geared towards the unique needs of the individual and must incorporate therapies that address the influences and factors that contributed to substance abuse.
Many who struggle with addiction to prescription medication will experience withdrawal symptoms during the initial stages of recovery. For this reason, it is important that the detoxification process happens in a medically-supervised, safe environment. Clients are provided with resources that ease the process of withdrawal and have on-site support in case any complications arise. Once detox is complete, an individual may enter into treatment and begin the recovery process with a clear mind.
For many, individual and group therapies are especially beneficial. Many are driven to use smart drugs because they want to become smarter and achieve more. Identifying the root cause of the development of addiction allows individuals to develop healthy coping mechanisms that better address the unique needs of the individual. Rather than relying on drugs to make achievements, clients are taught life skills that strengthen their ability to be self-reliant and confident in their abilities without the use of drugs. Therapy provides a safe space for clients to explore common ground with others who struggle with similar challenges. By discussing these topics with a group of similarly-aged peers who can relate to their experiences, clients are able to build a healthy support network of individuals who are all working towards the same goal.
Click the links below to read more about…
Prescription Drug Abuse and Treatment
At What Point Does Substance Use Become Substance Abuse?
Sources
http://www.nbcnews.com/id/29739760/ns/health-addictions/t/smart-drug-may-be-habit-forming-study-says/
http://www.livescience.com/3129-smart-pills-truth-cognitive-enhancing-drugs.html
https://www.psychologytoday.com/blog/where-science-meets-the-steps/201306/are-smart-drugs-smart-way-get-ahead
http://www.livescience.com/45621-students-risk-brain-problems-from-smart-drugs.html