Every year in the United States, about 1,800 college students die from alcohol-related injuries. While fatalities should certainly be a deterrent to college drinking, death isn't the only negative consequence. By seeing learning the dangers of college drinking, more students might abstain and act responsibly on campus.
College Drinking Causes an Increased Risk of Sexual Assault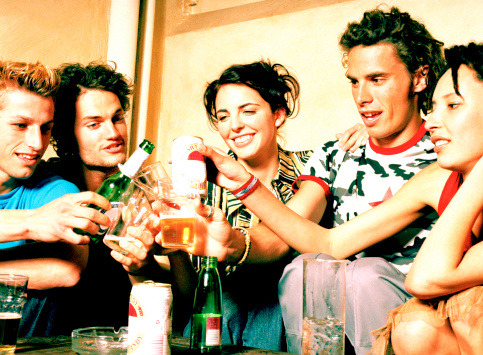 No matter the circumstances, sexual assault is reprehensible. However, college students should be aware that their risk of involvement in sexual assault increases when they're intoxicated.
As many as 100,000 college students annually report sexual assault or rape where one or more parties were under the influence of alcohol. Rather on or off campus, college students need to be aware of this risk.
Risks to College Scholarships or Enrollment
Many college campuses don't just frown upon underage drinking: they ban it outright. Individuals who drink may face administrative and legal consequences, particularly if they're under 21 and drinking on campus or at college-sanctioned events.
More and more campuses opt not to look the other way, and they're taking action to limit excessive and binge drinking. Underage drinking causes many college students to lose athletic, academic or need-based scholarships. The university can even suspend or expel them altogether.
Click to Learn More About Rehab for College Students
College Drinking Can Impact Health
Drinking excessively at any age negatively impacts health. Due to prevalent binge drinking on college campuses, however, there's an even bigger risk for college students. College drinking can cause the following health problems:
Anemia
Malnutrition

Severe dehydration

Depression

Cirrhosis

Seizures
Drinking May Lead to Decreased Academic Performance
College can be a wonderful experience that involves meeting new people, playing sports, learning more about culture and making friends from around the world. Of course, academic pursuit is at the heart of it all. Drinking, however, can seriously impact academic performance.
College drinking can make it harder to focus and study, and hangovers can lead to being late or even missing some classes. Drinking also negatively impacts cognitive function and recall, both of which are critical when taking exams or writing essays.
College Drinking Can Result in Risky Behavior
Drinking alcohol increases the likelihood of engaging in risky behavior. This can happen at any age, but it may have serious consequences for college students.
Excessive college drinking may mean that you're more likely to put your own health at risk. That might mean driving under the influence, getting in a car with someone who has been drinking or having unprotected sex. It might also lead to legal issues or irresponsible spending. In short, alcohol changes your behavior and leads people to irrational actions.
Drinking at a Young Age May Increase Chance of Developing an Addiction
College drinking may seem like a normal rite of passage, but it can lead to an addiction. Alcoholism can develop at any age, but there's an increased risk among young people. Binge drinking, in particular, can make it challenging to achieve sobriety. Over time, even casual drinking can lead to alcoholism, especially for those genetically prone to addiction.
For teens and young adults struggling with excessive college drinking, Sober College in Los Angeles, California is here to help. With transferable college classes and addiction treatment programs, we can help those ready to embrace sobriety.
Have questions regarding prescription addiction treatment for yourself or a loved one?
Call 877.634.7849 to speak with an admissions counselor.
Sources:
http://pubs.niaaa.nih.gov/publications/CollegeFactSheet/CollegeFactSheet.pdf