One of the important changes that a person makes in life is when he or she changes from being a teen or an adolescent, into a young adult. It's no wonder so many of them eventually end up seeking treatment for depression.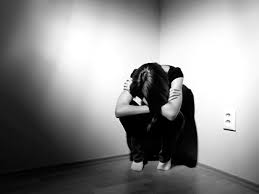 Being a teenager is not an easy task. To be able to get into college and adapt to the changes both physically as well as mentally can be eased through lots of courage, support and strength. Teenagers are the ones who face many challenges such as peer pressure.
This is where they come into contact with alcohol, drug abuse, and other habits that can alter their life forever. Kids come across this even in high school now. At times, they can be strong and firm in their decisions and not be a part of that. If teens are strong mentally, it is easy for them cope and blend right in with the right crowd. There are times when they cannot cope with all the changes, and the peer pressure and give in to them. It is in times like these when young adults are treated differently, shunned by friends and often start dealing with depression.
Co-occurring Disorders Treatment Information.
Treatment for Depression
Treatment for depression is something that most youngsters are familiar with. Depression in teens and young adults is not a good thing. It is a disorder or a state of mind with negative feelings. It makes a person feel very sad for him or herself. It makes everything around look and feel gloomy. Low self-esteem, low self-approach, and despair are some of the emotions that one can be treated in depression treatment.
Some of the symptoms of depression are insomnia, the inability to concentrate on anything, inability to be able to make decisions, overflow of emotions, chronic fatigue, suicidal thoughts, and urges to cause harm to oneself and others.
Ask yourself – "am I depressed?" Do not worry if these symptoms are familiar, there is help for depression. If you think you are depressed, treatment for depression is available. Alternatively, you may think that you know someone who is depressed. It is not difficult to get help with depression. Depression counseling is available.