Ketamine is a dissociative anesthetic that produces effects similar to those of PCP, dextromethorphan (DXM), and other hallucinogens. Produced in 1963 to replace PCP, ketamine is still used today in many hospitals and veterinary establishments as an anesthetic. Ketamine is a legally controlled substance, but its effects have made it a popular drug that is on the rise in the club and rave scenes, while also contributing to ketamine addiction.
Most of the ketamine available in these venues is stolen directly from hospitals and vet clinics. It is estimated that approximately 2.3 million people will use ketamine in their lifetime, with approximately 203,000 people using the drug within the past year. A 2006 National Survey on Drug Use and Health reported that 0.1 percent of people ages 12 and older, and 0.2 percent of people ages 18 to 25, abused the drug in the United States. Although these rates are comparatively low as opposed to rates of abuse in Hong Kong, where approximately 37.6 percent of all drug users are abusing ketamine, the effects of the drug and its increased popularity in social scenes are a cause for concern. This concern is due in part to the increased presence of music festivals across the United States and the rates of drug abuse in these settings.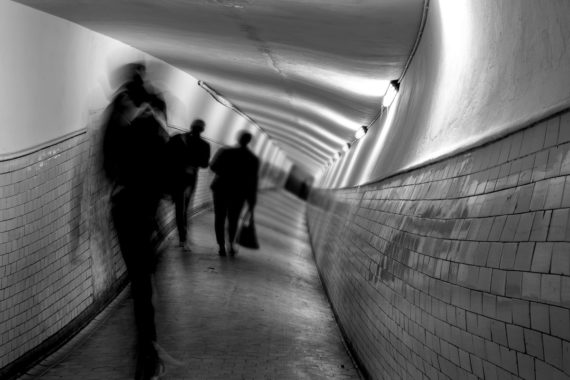 How much drugs are being used in your state?
Interactive Drug Statistics Map
Click or scroll to find out more about:
How is Ketamine Used?
Ketamine goes by a variety of street names including K, Special K, K2, Vitamin K, Cat Valium, Kitty, Super Acid, New Ecstasy, Kit Kat, and Psychedelic Heroin. In some cases, individuals will mix ketamine with cocaine to enhance its effects, which is commonly called Calvin Klein or CK1. While ketamine can be abused by inhaling or injecting the drug, it is most commonly consumed via liquid or tablet. It is water soluble, colorless, and tasteless, which can make it easier to mistakenly consume as well. Ketamine is also commonly used like Rohypnol to render an individual incapable of resisting sexual assault. Both drugs are known to cause amnesia, making victims unlikely to recount the attack.
Ketamine produces effects similar to those of PCP. Users may experience euphoria, numbness, out of body experiences, depression, and hallucinations. Many describe feeling a detachment from the world around them. In lower doses, individuals experience a state of mellowness. In higher doses, people describe experiencing different worlds and dimensions that are beyond comprehension. In some cases, these experiences can be terrifying with many describing it as a "near death experience" and others referring to the phenomenon as the "K-hole" experience. When an individual reaches a "K-hole" experience, they become completely oblivious to the world around them, lose their perception of time, and are unaware of their own identities.
In most cases, symptoms do not last for a long period of time, making it easy for an individual to recover from the effects of the drug before being around others. This can make it virtually undetectable, requiring loved ones to find other signs and symptoms to identify abuse.
Are you or a loved one struggling with a ketamine addiction?
Call 800.465.0142 to speak with an admissions counselor.
Signs and Side Effects of Ketamine Addiction
Depending on the way the drug is used, the effects can be felt within seconds. When injected, the drug begins working almost instantaneously, but when snorted, the drug may take 5 to 15 minutes before the effects begin. While the drug is not physically addictive, it can be psychologically addictive, especially because the effects of the drug are often short-lived, yet desirable. Over time, tolerance begins to build, making it easier for an individual to abuse more of the substance in order to achieve the same effects.
As a hallucinogen, the effects of the drug can vary from use to use. Ketamine tends to magnify and intensify the emotions and state of mind of the user, which can lead to both "good trips" and "bad trips". This means that if the user is happy at the time of use, they are more likely to have a good time while under the influence. If an individual uses ketamine while feeling anxious or depressed, the effects are intensified, leading users to experience a nightmare, in which they see disturbing or frightening things. Unfortunately, there is no way to end the nightmare once it starts. Users must wait out the effects of the drug before it stops.
Ketamine can produce a number of effects on an individual, and many users become mentally dependent on the drug. Additionally, ketamine can produce psychological effects while under the influence of the drug. A ketamine "trip" lasts approximately two hours, but the intensity is dependent on dosage. While ketamine does not necessarily produce physical dependence, it can cause physical side effects as well. Signs and side effects of ketamine use and abuse include:
| Signs & Symptoms of ketamine use | Psychological effects of ketamine | Physical side effects of ketamine use | |
| --- | --- | --- | --- |
| Anxiety | Amnesia | Immobilization | Inability to feel pain (analgesia) |
| Rapid eye movement | Depression | Speech impairment | Sensory distortions |
| Depression | Confusion | Memory loss | Urinary tract infections |
| Speech Difficulty | Hallucinations | Blurred vision | Bladder problems |
| Redness of skin (erythema) | Delirium | Respiratory failure | |
| Feeling of invulnerability | Euphoria | Nausea | |
| | Schizophrenic-type behavior | High blood pressure | |
With consistent use, some of the effects of ketamine can last for over a year. Some side effects, such as memory loss and brain damage, may be permanent. As dependency develops, users of ketamine are at an increased risk of overdose, which may lead to coma or death.
Ketamine Addiction Withdrawal
When withdrawing from ketamine, users typically deal with psychological withdrawal factors more than physical withdrawal symptoms. While some physical symptoms occur, such as nausea, dizziness, and diarrhea, the mental state of an individual is more predominantly affected. Users may experience schizophrenic-type behavior, depression, and anxiety when abstaining from ketamine use.
Ketamine users are also more likely to engage in dangerous behaviors due to cravings. Many may engage in dangerous drug-seeking behaviors in order to obtain more ketamine. In some cases, individuals may resort to crime in order to feed their dependence on the drug.
Treating Ketamine Addiction
Although ketamine typically does not cause physical dependencies, the psychological dependencies that develop can make it hard to quit. Depending on the nature of the addiction, an individual has a plethora of options to treat their addiction. When co-occurring disorders are present, individuals may need to engage with a residential treatment program, inpatient care, or partial hospitalization. More commonly, those who struggle with ketamine addiction will engage with one of the following:
Intensive outpatient care (IOP): Intensive outpatient care incorporates group and individual services into a personalized treatment plan. Individuals who are engaged in an outpatient program can continue some aspects of their normal, everyday lives while participating in therapeutic sessions. This means an individual can continue to go to work or school while participating in a recovery program. These programs tend to meet more frequently and may have stricter guidelines for participants.
Outpatient care: Outpatient care is less intensive than an IOP. Individuals engage with a personalized treatment plan while simultaneously continuing with their normal, daily lives. Outpatient still requires regular participation and engagement, but does not meet as frequently as a more intensive program.
Support groups: For those in need of support and assistance, support groups are a great alternative. Typically, individuals in a support group have undergone treatment for their addiction and continue to meet with a group to hold themselves accountable for their sobriety. Support groups create a network of individuals who can relate to the experiences of one another and help each other avoid relapse.
In addition, individuals who wish to engage with a more intensive treatment program have many options. The most successful ketamine addiction programs tend to incorporate therapies that address both the behavioral and psychological needs of an individual in recovery. Additionally, these types of therapies tend to be better equipped to support the emotional needs of an individual..
Cognitive Behavioral Therapy (CBT): Cognitive Behavioral Therapy addresses the thought patterns of individuals in order to positively affect an individual's behavior and mentality. This therapy works to replace negative coping skills with positive ones, which helps individuals avoid relapse when dealing with stressful situations and events.
Acceptance and Commitment Therapy (ACT): This therapy is a type of CBT used to change behaviors. It combines acceptance and mindfulness to increase mental flexibility and help individuals commit to their lifestyle change.
Dialectical Behavioral Therapy (DBT): Much like CBT, Dialectical Behavioral Therapy combines mindful awareness and stress management with standard therapies to provide a more holistic approach to treatment. This helps individuals develop coping mechanisms that assist them in dealing with real world stressors.
Interpersonal Therapy (IPT): This type of therapy concentrates on the influence of relationships and social roles in treatment. This therapy is designed to help individuals deal with existing issues and problems that can be found in any of these four areas: unresolved grief, role disputes, role changes, and relationship shortcomings.
Supportive programs: Engaging with programs—such as a 12-step—can greatly improve the success of treatment. These types of programs typically incorporate group therapy, individual therapy, support groups, and family therapy in order to address multiple facets of life. This helps support individuals' recovery by addressing multiple areas of life that can influence addiction, relapse, or continued sobriety.
Sources
http://www.addictionhope.com/ketamine/treatment
http://www.narconon.org/drug-abuse/ketamine-signs-symptoms.html
http://www.addictionhope.com/ketamine
http://www.thegooddrugsguide.com/ketamine/addiction.htm