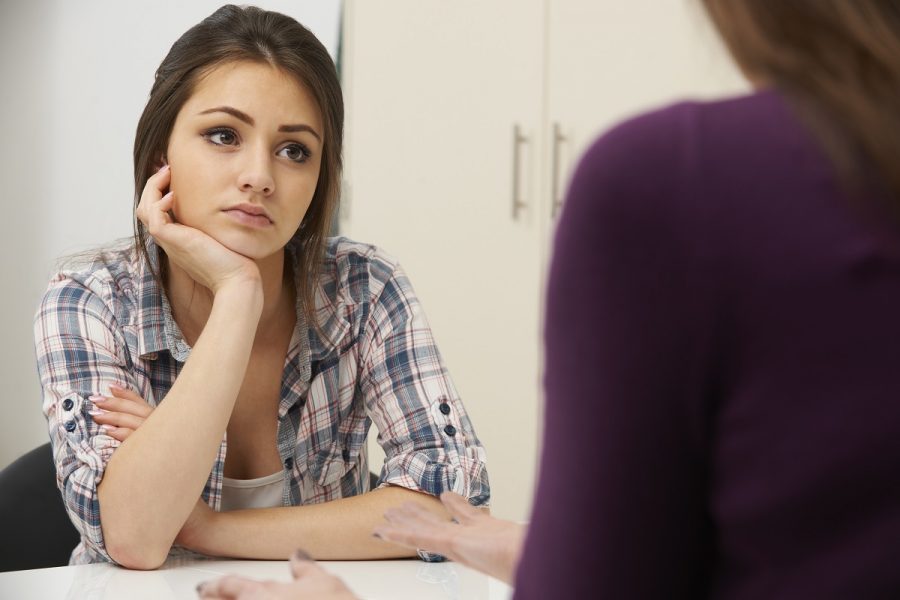 Substance abuse is a widespread problem that affects millions throughout the United States. Those who struggle with addiction may find themselves in treatment and utilizing the assistance of substance use counselors. While the job can be incredibly challenging at times, it is also a rewarding field. The gratification that comes from helping someone overcome addiction is empowering and makes the highs and lows of the addiction counselor career worthwhile overall.
The Role of a Substance Use Counselor
A substance use counselor's role can change from day to day. They address a wide variety of issues, from helping clients find employment and housing to providing moral support throughout the recovery process. In most cases, substance use counselors work directly with clients to interview them and assess their addiction as well as any mental health issues that may accompany it. They often work with treatment teams to determine the best course of treatment for the client and will develop a plan that benefits the client, their family, and those around them.
Addiction counselors work one-on-one with clients to provide therapies while identifying triggers and underlying causes of addiction. This can take place in hospital settings, residential treatment facilities, prisons, juvenile detention centers, and other environments. In most cases, addiction counselors' schedules will include days, evenings, nights, and weekends, varying largely depending on clients' needs. Many have large caseloads and work weeks that are much longer than 40 hours.
Is someone in your family struggling with addiction?
Call 800.465.0142 to speak with an admissions counselor.
Since the job can be trying at times, it is important for substance use counselors to have stress management and trauma-coping skills. For many in treatment, the substance use counselor is a source of emotional support, which can at times be a difficult role to manage, especially when clients are under the influence or in the midst of a crisis. In some cases, substance use counselors may experience secondary trauma, which is a trauma response that occurs after helping another person deal with a negative experience. Substance use counselors are encouraged to seek their own source of support through therapy, social communities, and their families. Often times, other counselors can be the greatest source of insight and support.
Becoming a Substance Use Counselor
The prerequisites to becoming a substance use counselor vary based on the agency and the type of treatment program. For some programs, a substance use counselor only needs a high school diploma and certification to practice, while other programs may require a bachelor's or master's degree. In many cases, a past history or a firsthand experience with addiction can be seen as beneficial. Experience often helps make substance use counselors more effective and better able to relate to their clients. A person's educational background may determine the amount of supervision they are required to have to work with clients and may also affect the types of services they can provide. Many treatment programs encourage substance use counselors to pursue education in fields such as mental health treatment or psychology due to the correlation between addiction and mental health disorders. Learn more about the education requirements for substance use counselors in your state.
A person's educational background and history may also determine the amount of introductory training required. For those with higher education in particular fields, initial training may be minimal to non-existent. For those with only a high school diploma, training is often incorporated on the job with "counselors-in-training" shadowing seasoned counselors as they interact with clients. This allows counselors to learn how to respond to crisis situations, maintain confidentiality, and speak with clients effectively. Regardless of the educational requirements, counselors must have excellent listening and speaking skills in order to effectively communicate with clients from all backgrounds. It is incredibly important for those in this line of work to have the ability to "leave work at work" and not allow the needs of clients to overwhelm their personal lives. Finding a way to maintain an optimistic outlook while remaining calm in stressful situations is key to being successful in this line of work. Learn more about the important characteristics of a substance use counselor.
Click to learn how to become an addiction counselor
The field of substance abuse counseling is growing exponentially. With the opioid epidemic booming and synthetic drugs flooding the market, there is a dire need for counselors with education, training, and strong work ethics. There is great opportunity for career advancement in this line of work, and the job can be incredibly rewarding. Becoming an intrinsic part of someone's recovery is a major role to play, and the opportunity to be involved in that can be both challenging and gratifying.
Sources:
http://www.innerbody.com/careers-in-criminal-justice/how-to-be-a-substance-abuse-counselor.html